'Never been stronger': Sports wagering helps gaming industry set record
Updated May 16, 2023 - 6:26 pm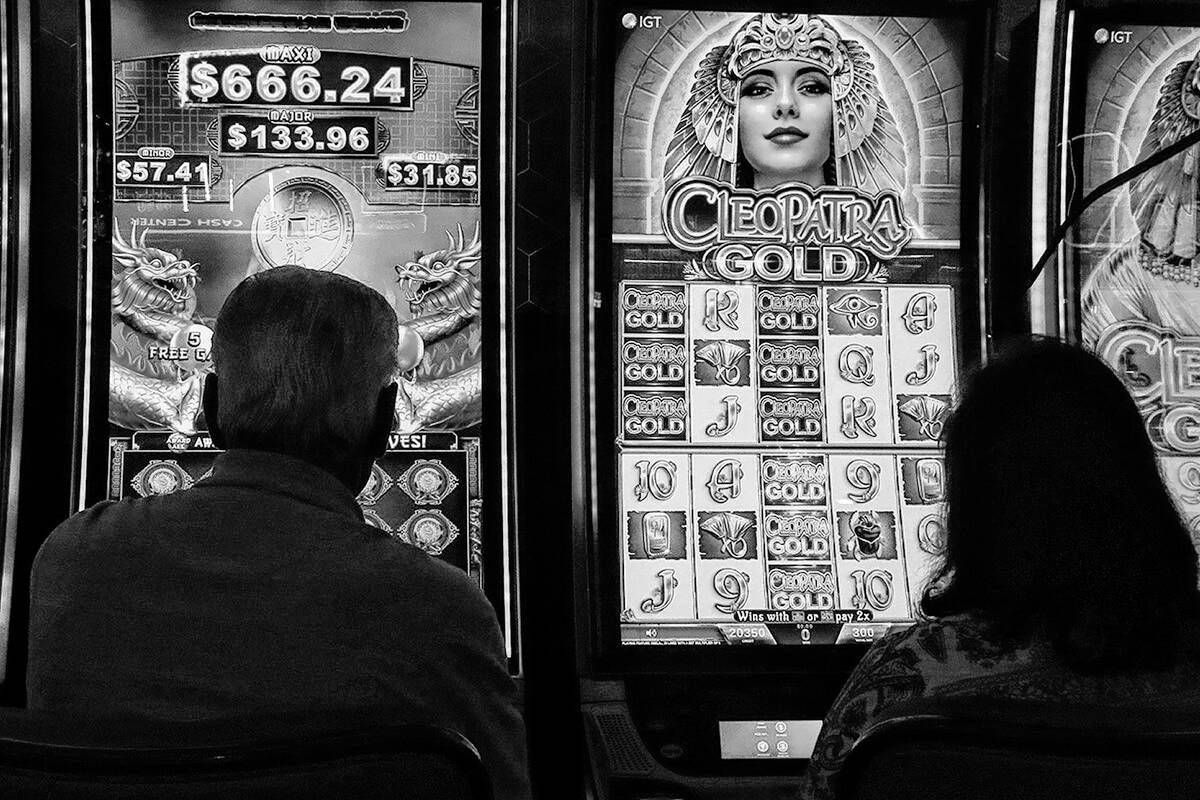 Record-topping gaming revenue numbers are repeating over and over … and over again.
Commercial gaming nationwide hit yet another quarterly revenue record in the months of January, February and March with $16.6 billion collected by casinos, sports books and legal online wagering sites, the American Gaming Association reported Tuesday.
And gaming industry analysts say win records should continue to repeat in the quarters ahead.
Washington-based AGA's commercial gaming revenue tracker indicated first-quarter revenue was 15.5 percent higher than a year earlier, and the month of March had the highest monthly revenue total in the industry's history at $5.9 billion.
Up 8 straight quarters
Record-breaking periods have been reported for eight straight quarters.
Across the country, 18 of 35 commercial gaming markets set revenue records for the quarter, with only Mississippi trailing its quarterly revenue from the first quarter of 2022.
Nevada is among the states that have experienced record months over the past year. The Nevada Gaming Control Board is expected to announce revenue numbers for April within the next two weeks.
"After two full years of successive growth post-COVID, the U.S. gaming industry has never been stronger," AGA President and CEO Bill Miller said in a release. "With records across every gaming vertical — from brick-and-mortar casinos to mobile gaming — American adults continue to choose gaming as one of their top entertainment options."
Traditional brick-and-mortar casino gaming generated quarterly revenue of $12.3 billion, the AGA said, surpassing the previous high of $12.26 billion in the third quarter of 2022.
Nationwide, Americans wagered a record $31.11 billion on sports in first quarter 2023, generating an all-time high of $2.79 billion in quarterly revenue, up 70.1 percent over last year. The growth compared with first quarter 2022 was largely driven by new market launches in Kansas, Massachusetts and Ohio, and the launch of mobile betting in Maryland.
Online gambling, or iGaming, legal in just six states, grossed $1.48 billion in the first quarter, marking a 22.7 percent year-over-year revenue increase.
The numbers reported by the AGA do not include revenue generated in tribal casinos across the country.
Tax revenue generated
Gross gaming revenue is the basis for taxation with different rates across the country.
The AGA's State of the States report, also issued Tuesday, said commercial gaming generated a record $13.48 billion in direct gaming tax revenue paid to state and local governments in 2022 — up 15.3 percent from 2021. That does not include billions of dollars more paid in income, sales or other taxes.
"As one of the biggest taxpayers in states across the country, we know that when gaming is successful, so are our communities," Miller said. "Beyond our significant tax contributions, our industry is engrained in local communities, bolstering economic development through job creation, supporting local charities and nonprofits, and setting the standard on corporate responsibility."
Josh Swissman, founding partner of the Las Vegas-based Strategy Organization, said even with the headwinds of inflation and high interest rates occurring, he still sees opportunities for more growth because international travelers still haven't returned to previous levels, the expansion of sports wagering still hasn't ended and new gaming venues are on the horizon across the country.
"It's interesting to see the record-setting growth that is prevalent all across the board," Swissman said. "There's little exception, no matter how you slice it and dice it, there's growth everywhere, which is pretty tremendous."
Brendan Bussmann, a gaming industry analyst with Las Vegas-based B Global, said the mix of new gaming product in New York combined with the potential for new sports betting in states like Texas, Florida and California may add even more to the industry's bottom line.
"As gaming continues to evolve, the product will continue to get better and better as a mainstream form of entertainment," Bussmann said. "Part of this will continue to evolve as the product expands but plain and simply, this is about providing entertainment to a wider customer base."
Nevada possibilities
Bussmann added that Nevada also could add to its total if it were to eliminate the in-person registration requirement for sports betting and pushed forward with iGaming. That would require legislative or regulatory action.
"The future is bright even amongst the economic and geopolitical changes that we currently face along with others that are trying to put unnecessary constraints on the industry" he said.
"Gaming continues to defy some of the most challenging economic and geopolitical headwinds, but as they say, 'Let the good times roll.' "
Contact Richard N. Velotta at rvelotta@reviewjournal.com or 702-477-3893. Follow @RickVelotta on Twitter.