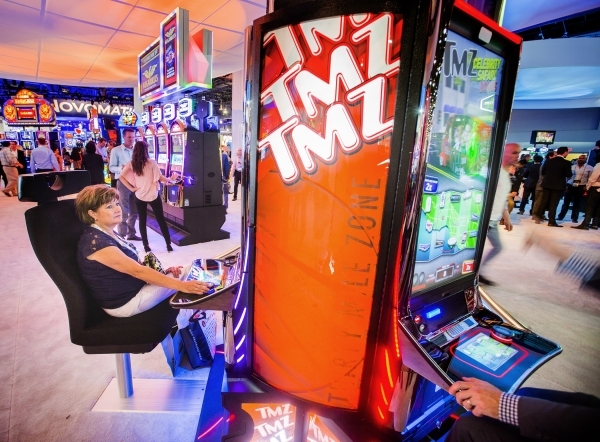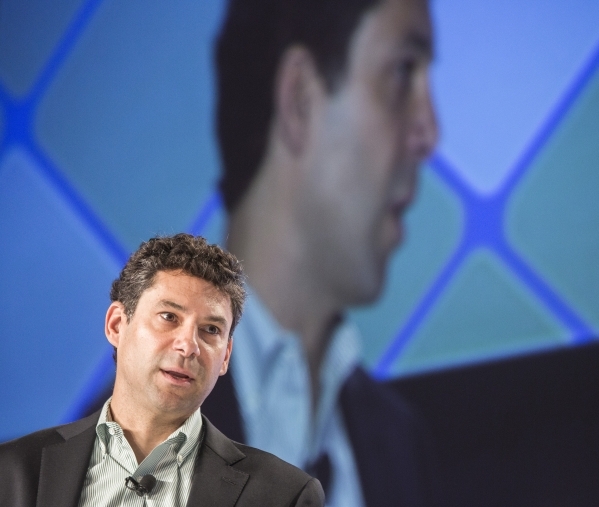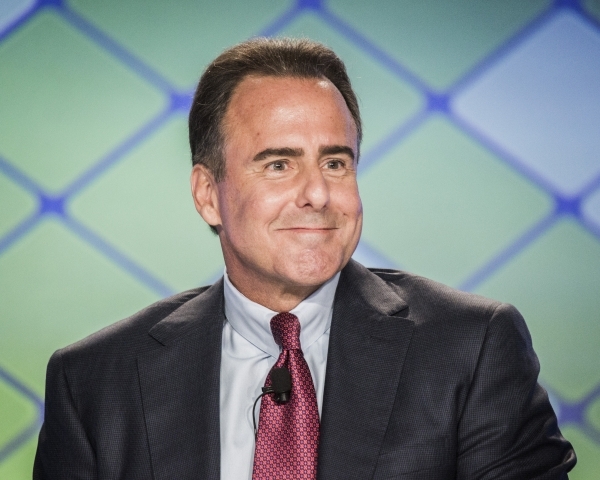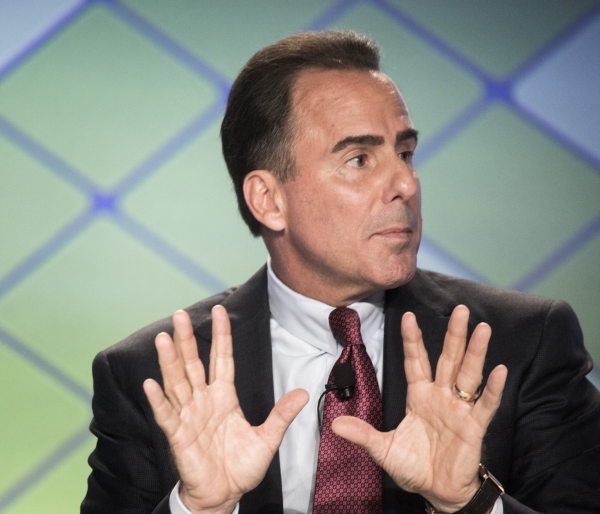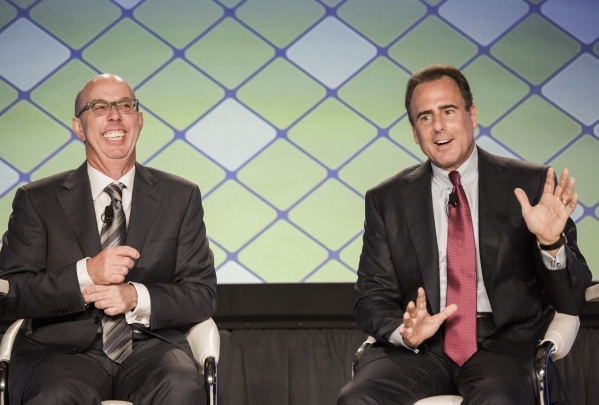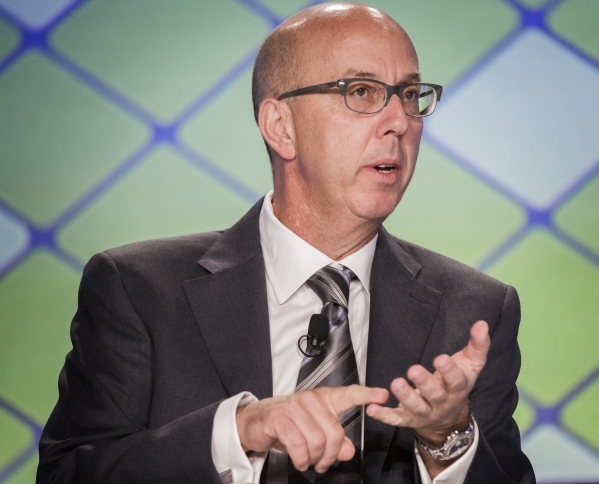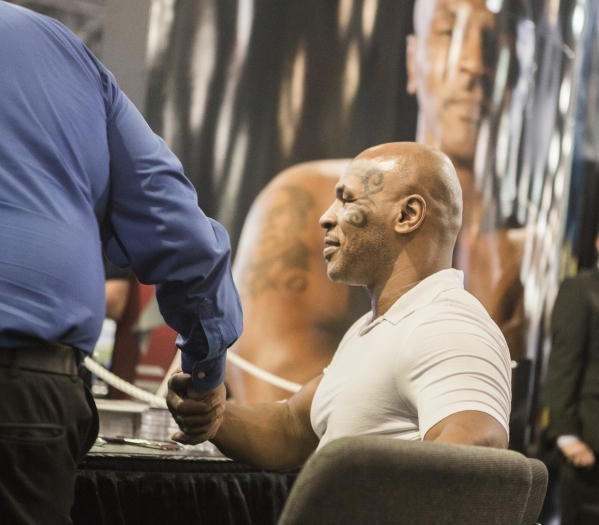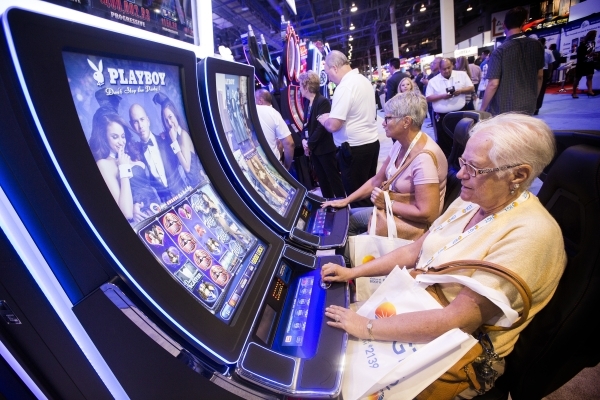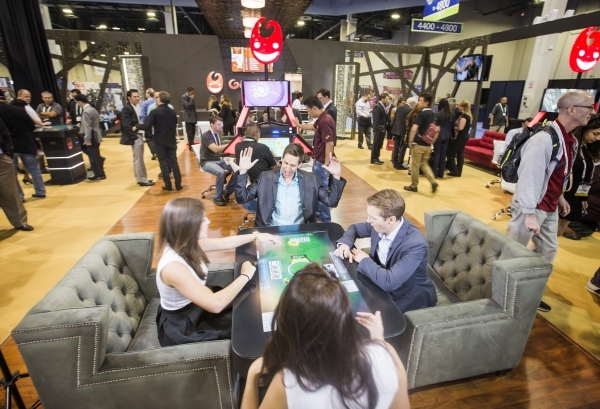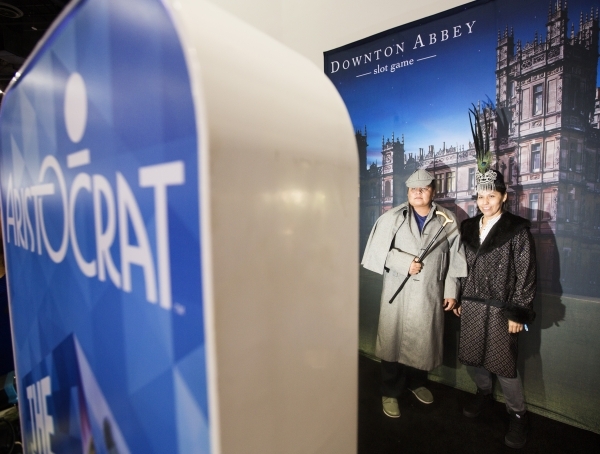 Three months into the job, the new CEO of Caesars Entertainment Corp. told an audience at the Global Gaming Expo on Wednesday that reports of the casino industry being oversaturated in several markets might be a misnomer.
Resort operators, he said, are missing out on an untapped customer market.
Mark Frissora, who took over as CEO of Caesars on July 1 from Gary Loveman, said casino operators have "underpenetrated" a customer base that is attracted to social and mobile games, as well as millennial customers.
"We need to be open to a new segment of the population. There is a huge opportunity to create a new customer segment," said Frissora, who was participating in a CEO roundtable panel at G2E with Scientific Games Corp. CEO Gavin Isaacs, and Greg Carlin, CEO of regional casino operator Rush Street Gaming.
Frissora said he was "shocked" by the gaming industry's "lack of innovation" to attract millennials.
Caesars operates nearly 50 casinos in 13 states, including several properties in the northeast, which has been labeled an oversaturated market by many analysts.
Frissora told the G2E audience the company was in the process of converting a portion of the casino inside one of the company's nine Strip resorts into a "casino within a casino," where walls and the interiors would change on a regular basis. The idea is to create an area that attracts millennials.
After the roundtable, Frissora declined to say which of the company's resorts was targeted for the project.
Carlin, whose company operates the Sugar House Casino in Philadelphia, said millennials make up 13 percent of the casino's slot machine customers, but just 2.5 percent of the slot revenue. They are 17.5 percent of the Sugar House table game customers, but just 10 percent of the table game win.
"One thing we have is great Wi-Fi and cellphone coverage," Carlin said. "Millennials like to be on their mobile devices. I've challenged the table game guys to come up with ways customers can have their cellphones at the tables."
Carlin said casinos have to give customers more beyond gaming.
"The only market where nongaming revenue is more than gaming revenue is the Las Vegas Strip," Carlin said.
Frissora cited the O'Sheas casino area, which is part of the company's Linq Hotel. He said the small casino, which includes a dozen beer pong tables, is the highest revenue-producing space inside the Linq retail, entertainment and dining development.
Frissora said during in his initial months at the head of Caesars, he's learned several company properties do well reaching different market segments. Harrah's New Orleans connects to the city's French Quarter, warehouse district and financial district, while the Horseshoe Baltimore draws from the city's sports stadiums and waterfront district.
Frissora, 59, was named CEO designee in February, and he spent four months working with Loveman. He was also named to the company's board.
Frissora spent seven years as chairman and CEO of Naples, Fla.,-based Hertz before departing last September. He led the consolidation of the rental-car industry through Hertz's acquisition of the Dollar Thrifty Automotive Group.
Following the roundtable, Frissora told reporters he was hopeful the bankruptcy reorganization of the Caesars Entertainment Operating Co. division, which controls Caesars Palace, would be completed by next summer. He said the company was working on an agreement with the division's second tier lenders, but agreements covering $12 billion of the division's $19 billion of debt had been reached.
Frissora said "timing" was out of his control.
Contact reporter Howard Stutz at hstutz@reviewjournal.com or 702-477-3871. Find @howardstutz on Twitter.