New casino games on display at G2E feature fighting, DJ themes
October 10, 2018 - 5:39 pm
Updated October 10, 2018 - 8:58 pm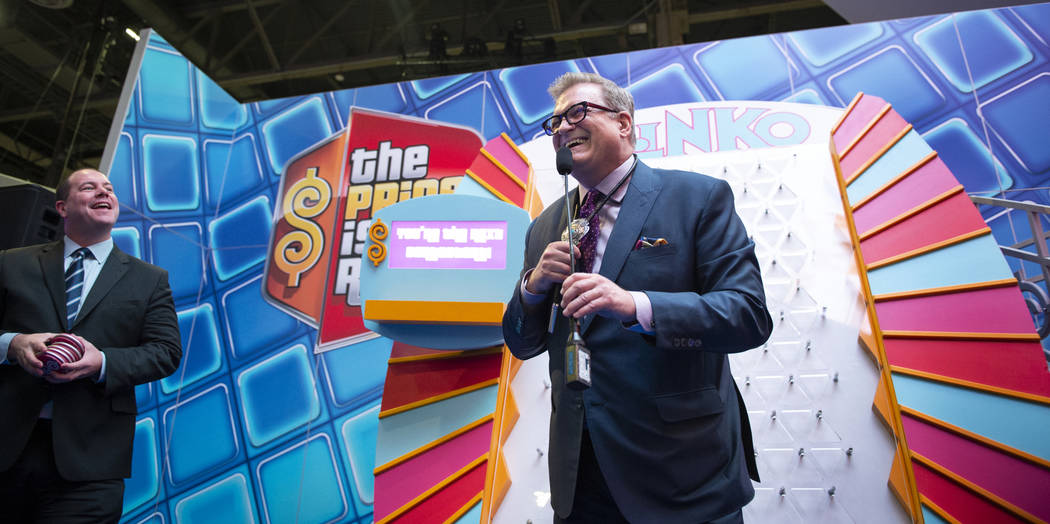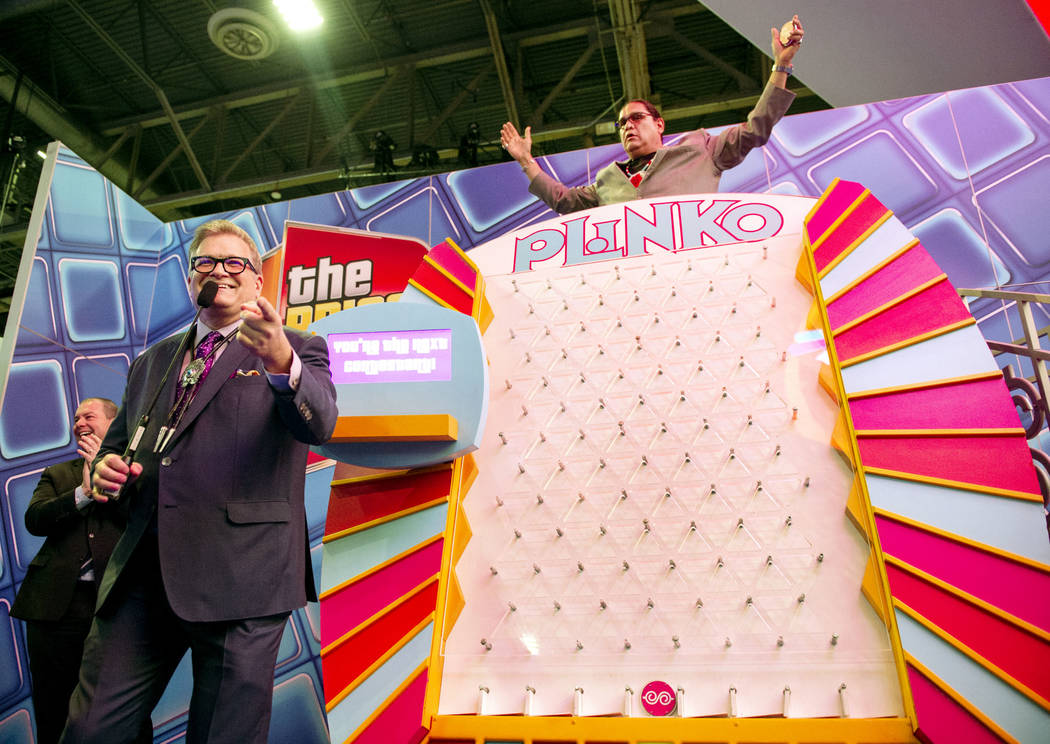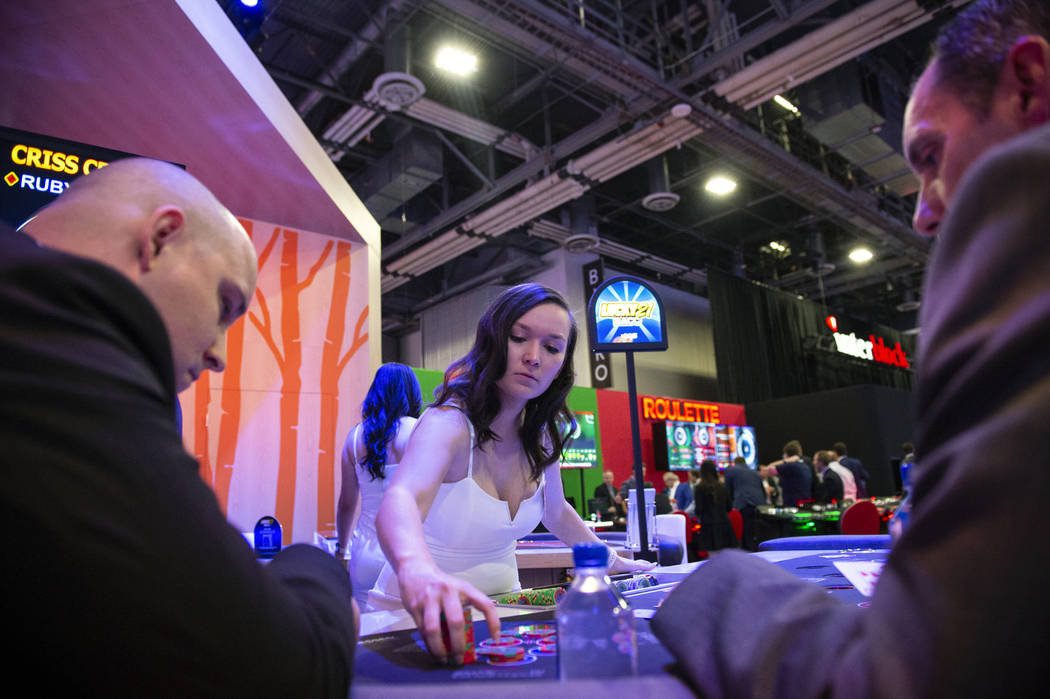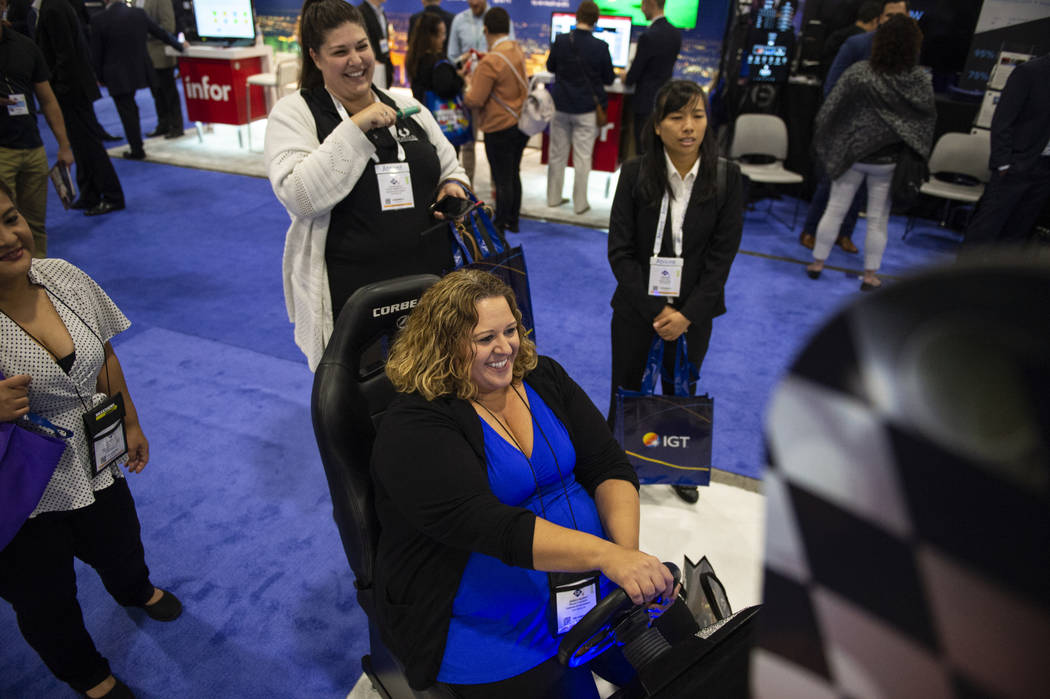 Eli Weissman shifted the joystick to make his on-screen samurai move toward the computer-controlled opponent.
He tapped buttons to make the samurai slash and guard.
Had Weissman been just another gambler in a casino, he'd be putting money on how dominant a player he is at "Soulcalibur II," a 15-year-old fighting video game turned gaming machine.
"We don't want to ruin the experience the fans expect," said Weissman, head of product for GameCo, based in New York with offices in Las Vegas.
Weissman was among the exhibitors on the Global Gaming Expo floor at the Sands Expo &Convention Center Wednesday looking to persuade some of the 26,000 attendees — casino executives among them — that their product was the way to turn young people into young gamblers.
On Weissman's "Soulcalibur II" video game gambling machine, GameCo promises at least two bets a minute, with a max payout of 250 times the bet and 88 percent to 97 percent of wagered money paid back to players.
Next to Weissman, a Steve Aoki-branded video game machine let players move a joystick to avoid light red obstacles and score points by collecting coins and silhouettes of the celebrity DJ.
A score of 50 points started the lowest multiplier of .05 times the bet. A score of 500 started the highest multiplier of 25 times the bet.
At a "Terminator"-themed video game machine, conventiongoers pressed on the bumper of a video game controller to shoot robots from the science fiction franchise.
Killing one robot started the the multiplier for .05 times the bet. Killing 10 activated the 25 times the bet multiplier.
The games are aimed at young people and fans of video games, Weissman said. But the experience has to be genuine. Betting should help augment the video experience, adding to the fun and stakes that come with mashing buttons.
If Weissman's pitch to casinos focused on sound and light, Rick Collett's pitch focused on young people's taste buds.
Collett, business development vice president for Reno-based Global Beer Co., explained how casino operators feed a powdered mix into a fermenter sold by his company and produce 1,000 pints of craft beer a week.
He told passers-by a batch of beer would cost $350 to make with his fermenter. Selling at $5 a pint, that beer would bring $250,000 a year per fermenter, he said.
"A lot of casinos have come up to us talking about non-gaming revenue," Collett said. "Some casinos may see as much as 60 percent of their revenue come from non-gaming. This helps that."
At a booth for Wheat Ridge, Colorado-based game distributor Aces Up Gaming, Dan Stromer had a more familiar sale for passers-by.
He dealt out cards on a felt table for a game of Mississippi Stud, hawking the side bet opportunities for gamblers sitting at the table.
Among the side bets, a flush paying six-to-one, a straight flush paying 60-to-one.
For Stromer, understanding gamblers means understanding psychology.
His goal is to offer a table game with enough wins to keep gamblers in the seats and encourage the nascent and younger players to stick around.
Young gamblers today don't have the patience to put hours into a table until they hit a big win, he said.
They want to see big returns in an instant, no matter how much it takes to get there.
Take away the bells and whistles, slot machines and table games exist to scratch a gambler's itch, Stromer said.
"We are gamblers," Stromer said.
Global Gaming expo runs through Thursday.
The Review-Journal is owned by the family of Las Vegas Sands Corp. Chairman and CEO Sheldon Adelson. Las Vegas Sands operates the Sands Expo &Convention Center.
Contact Wade Tyler Millward at 702-383-4602 or wmillward@reviewjournal.com. Follow @wademillward on Twitter.