New CEO takes helm at Caesars Entertainment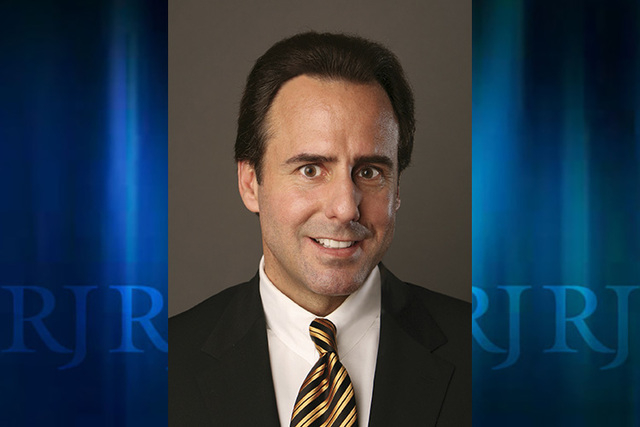 For the first time in 12 years, a new person is at the top of Caesars Entertainment Corp.
Mark Frissora took over as CEO of the casino giant Wednesday, replacing Gary Loveman, who remains as the company's chairman. Loveman will continue to oversee the bankruptcy restructuring of Caesars largest operating division.
Frissora, a former top executive with automobile and equipment rental car company Hertz Global Holdings, joined Caesars in February as a member of the board to prepare for the transition.
In a statement, the company said Frissora visited most of Caesars domestic properties and worked closely with the current management.
"Mark has quickly assumed leadership of the company and has spent his early months at Caesars working closely with the senior team and pursuing opportunities to increase productivity," Apollo Global Management founder Marc Rowan said in a statement.
Apollo and TPG Capital are the principal shareholders of Caesars Entertainment.
Frissora, 59, spent seven years as chairman and CEO of Hertz. He led the consolidation of the rental-car industry through the acquisition of the Dollar Thrifty Automotive Group.
According to a securities filing, Frissora will earn $1.8 million a year in salary and can earn up to 150 percent of his base salary in bonus pay.
Frissora is credited with expanding Hertz from a single-brand, airport rental car company to a global organization with four retail brands and more than 3,000 off-airport locations.
Prior to joining Hertz in 2006, Frissora was chairman and CEO of Tenneco, an auto parts maker.
Frissora said in a statement he was focusing his attention "on identifying new opportunities to drive growth and efficiency, which will ultimately create shareholder value."
In January, Caesars placed Caesars Entertainment Operating Co. into a planned Chapter 11 bankruptcy reorganization. CEOC controls Caesars Palace, Caesars Atlantic City, Harrah's Reno and more than a dozen regional properties.
Caesars Entertainment has a gaming industry high $22.8 billion in long-term debt, of which $18.4 billion is attached to CEOC. Through bankruptcy, the company hopes to eliminate almost $10 billion of the division's debt and convert CEOC into a real estate investment trust.
Contact reporter Howard Stutz at hstutz@reviewjournal.com or 702-477-3871. Find @howardstutz on Twitter.