New Wynn CEO says 2 board members leaving, Wynn brand strong
Updated March 7, 2018 - 6:08 pm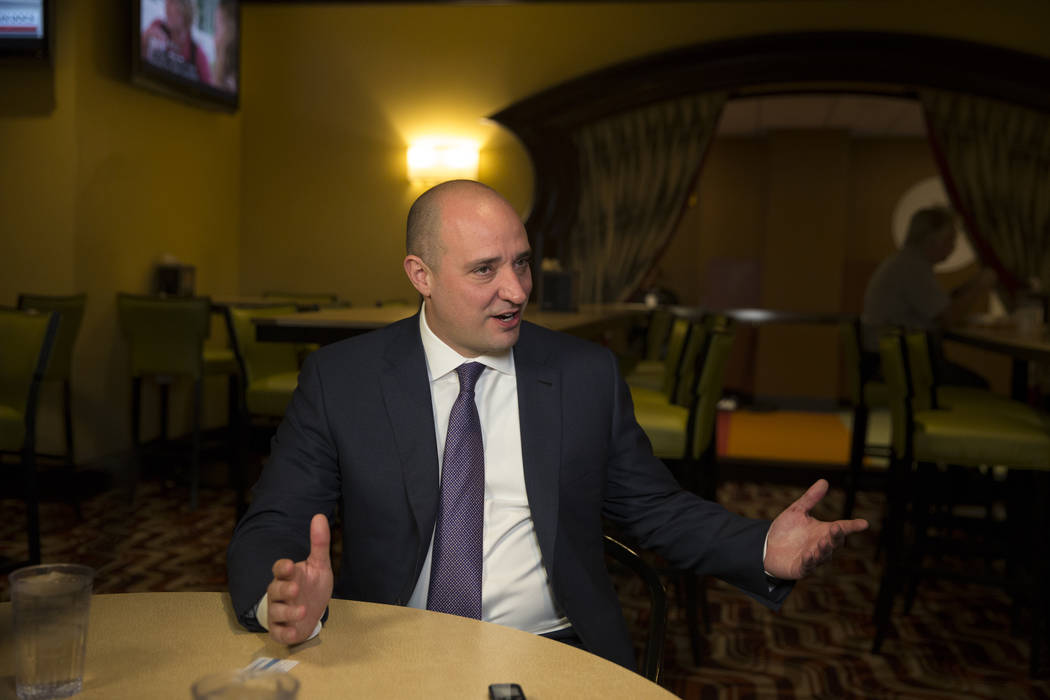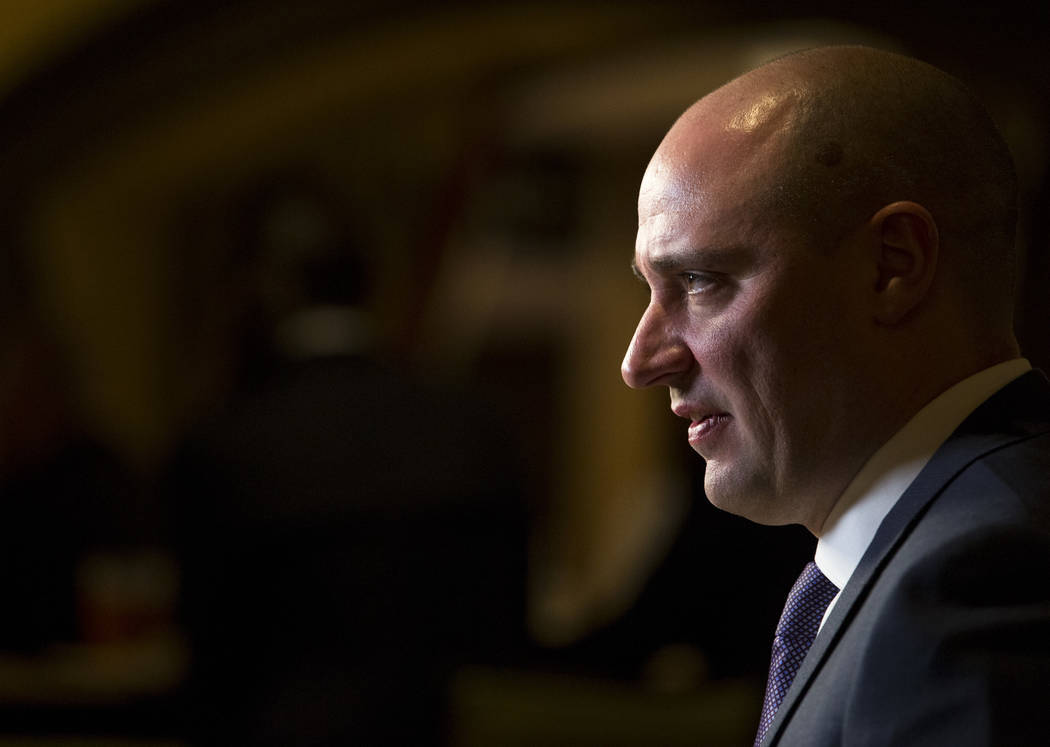 Wynn Resorts Chief Executive Officer Matt Maddox on Wednesday announced two board members will be leaving as he sought to reassure investors the corporate culture is changing amid lawsuits alleging directors ignored sexual harassment claims.
Ray Irani, 83, is stepping down while Alvin Shoemaker, 79, has said he will not seek re-election, Maddox told investors and analysts on his first public conference call as CEO since taking the helm last month. Maddox did not take questions.
Shoemaker has been a board member since December 2002, making him the second-longest serving director after former Gov. Robert Miller. Irani, a member of the Wynn Corporate Governance Committee, has been on the board since 2007. Miller, 72, has not responded to multiple requests to comment on this plans.
Wynn Resorts is "expanding and refreshing" the board and is "actively engaged with new candidates," Maddox told investors on the 1o-minute, impromptu call.
Facing criticism
The board has come under intense criticism for failing to investigate complaints of sexual harassment against Wynn that go back decades. The 10-member board lacked diversity with just one female director and had been too beholden to Wynn, who also served as its chairman until he stepped down Feb. 6, critics said.
"These two changes are not a surprise," said Jeffrey Sonnenfeld, senior associate dean at Yale School of Management. "Adding some women to the board is a good idea, but more of this board needs to be changed over the evident failure of management oversight if not even negligence or collaboration with any alleged misconduct at the top."
The sexual harassment accusations against Steve Wynn sparked gaming regulators in Nevada, Massachusetts and Macau to launch investigations. It also raised concerns the reputational damage could impact Wynn Resorts business and force the company to change its name.
But the presentation by Maddox seemed to dash both concerns. The "power of the Wynn brand makes Wynn Las Vegas the destination of choice for the most discerning international customers," Maddox said in his presentation.
The new CEO told investors and analysts that Wynn Resorts will raise its quarterly dividend 50 percent to 75 cents. The increase, effective this quarter, lifted shares 2.7 percent after hours to $173.75. Wynn shares are still down about 13 percent from their January peak.
Strong financials
Maddox also gave investors a rosy snapshot of company performance during the first two months of the year.
Wynn Resorts adjusted property earnings before interest, taxes, depreciation and amortization surged between 27 percent and 34 percent through Feb. 28, driven by a strong Chinese New Year, he said.
Property earnings at Wynn Palace, which opened on Cotai in 2016, is up nearly 100 percent over the first two months of the year. Wynn Macau is up about 30 percent. Those two properties account for roughly 70 percent of company earnings.
Las Vegas adjusted property earnings are down as much as 14 percent, driven by lower table game win of 26 percent versus 32 percent in the year-earlier period. However, all other property segments in Las Vegas rose over the first two months with revenue per available room up 11 percent.
Wynn convention and meetings demand this year looks strong, Maddox told the investors and analysts. The company is pushing ahead with developing the $360 million convention expansion on the former golf course, he said. But he hinted at changes to Park Paradise plans, saying the company is "revisiting and scoping" the project.
Contact Todd Prince at 702 383-0386 or tprince@reviewjournal.com. Follow @toddprincetv on Twitter.
RELATED
Call from Steve Wynn led Maddox to career in casino work
Steve Wynn resigns as chairman, CEO after sexual misconduct reports