NFL-themed slots debut on Las Vegas casino floors
Updated September 19, 2023 - 9:45 am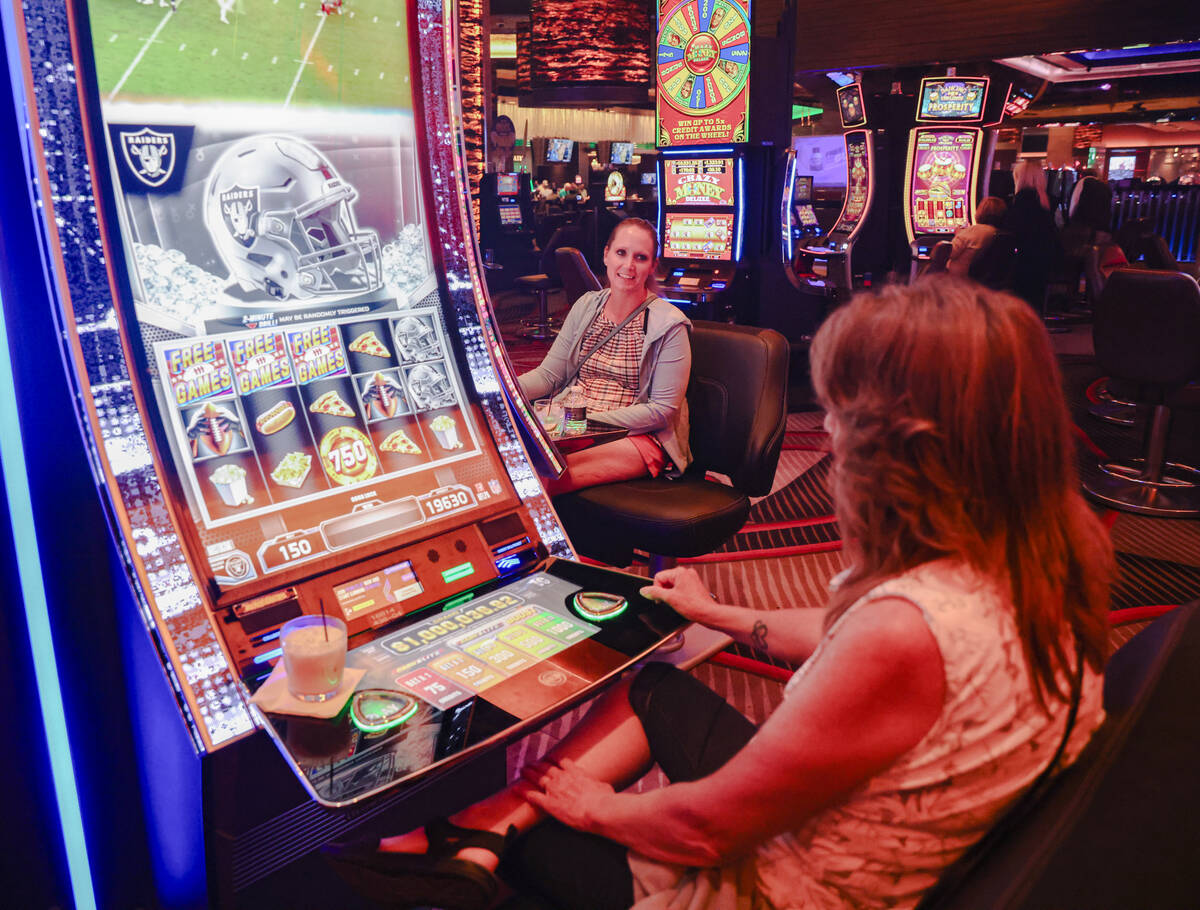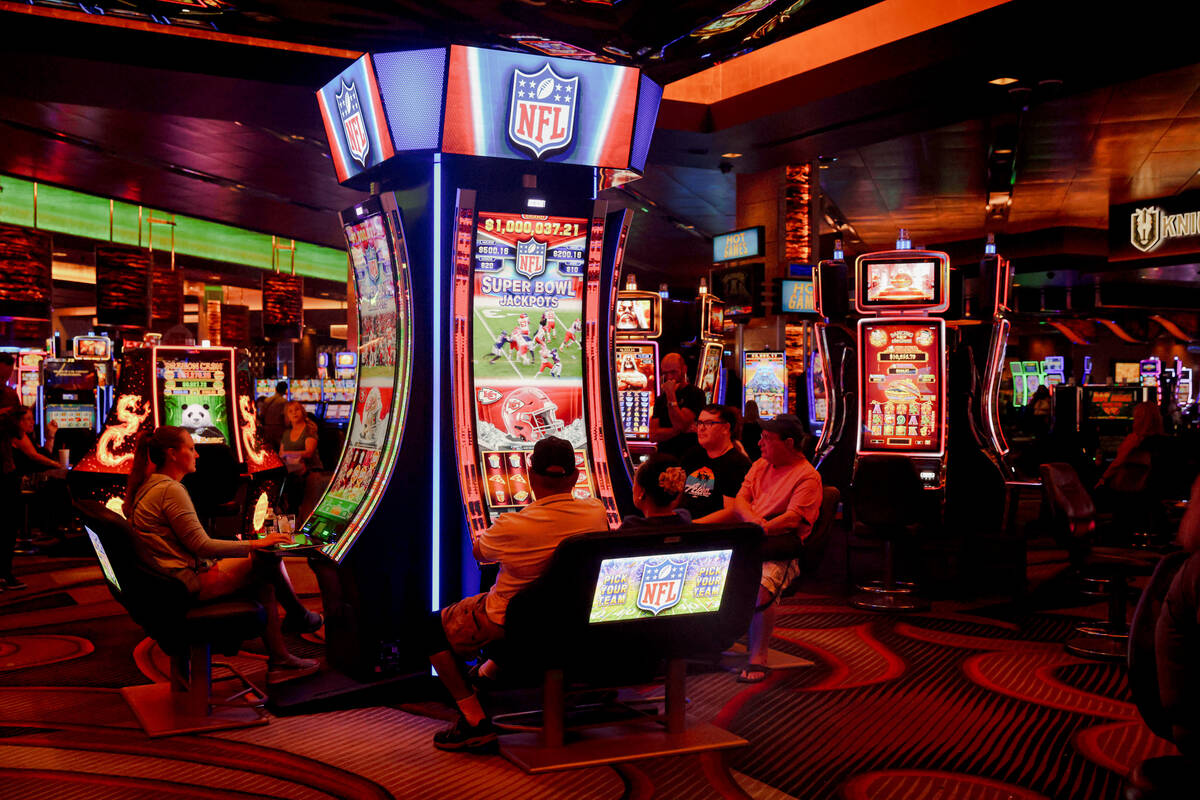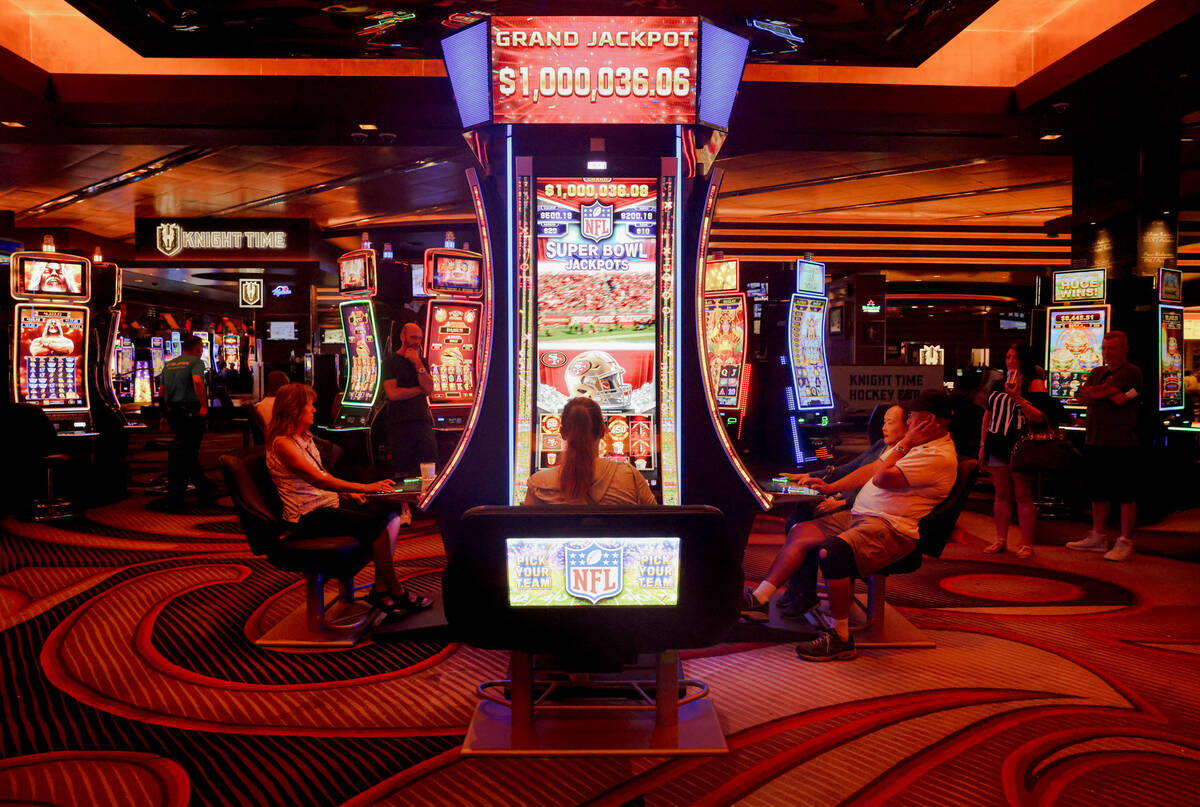 The first officially licensed NFL slot machines hit Las Vegas casino floors Monday when Aristocrat Gaming's Super Bowl Jackpots were activated at multiple properties.
As the anticipated game went live at M Resort Monday afternoon, players who were hovering around the machines as they were being installed immediately filled the seats of the four slots.
Super Bowl Jackpots was also scheduled to go live Monday at the Mirage and the Wynn and then Tuesday at the Encore, Harry Reid International Airport and Resorts World. The game is already playable at casinos in Connecticut, California, Oklahoma and Arizona.
The slot is played on Aristocrat's new King Max cabinet, with the company's first-ever $1 million progressive jackpot possible on the game.
Players can select from among 32 NFL teams, with the player's choice serving as the theme during their game play.
Silver Springs, Idaho, resident Pam Hillaker, who is in Las Vegas with her daughter Candice Low, from Richland, Washington, were the first to play the machines. Hillaker initially picked the Detroit Lions, her husband's favorite team, as the theme. After not seeing the results she was hoping for with the Lions, she gave the hometown Raiders a chance to see if her luck would change.
"I started winning (after switching to the Raiders)," Hillaker said. "I think it's because of the home field advantage."
During play NFL game highlights of the selected team are shown above the game screen, adding an entertainment element to the slot. Enhanced lighting features add to the game play when bonuses, such as the Two-Minute Drill, and jackpots are hit.
"I was drawn to it because of the sports piece and the different aspects of it," Low said."Being able to watch the game clips I really liked."
Low played the machine next to her mother under the San Francisco 49ers theme, and she jokingly said the game performed similarly to how her favorite team does on the field.
"I was doing OK to start, but then they let me down," Low said.
Contact Mick Akers at makers@reviewjournal.com or 702-387-2920. Follow @mickakers on X.