October gaming win in Nevada soars 11.1 percent while visitation ticks down
November 29, 2016 - 4:56 pm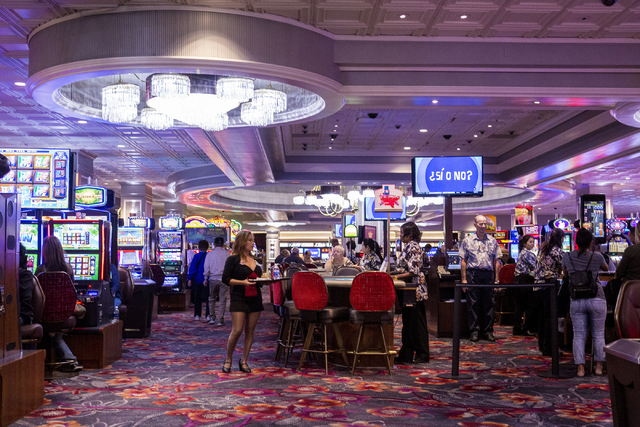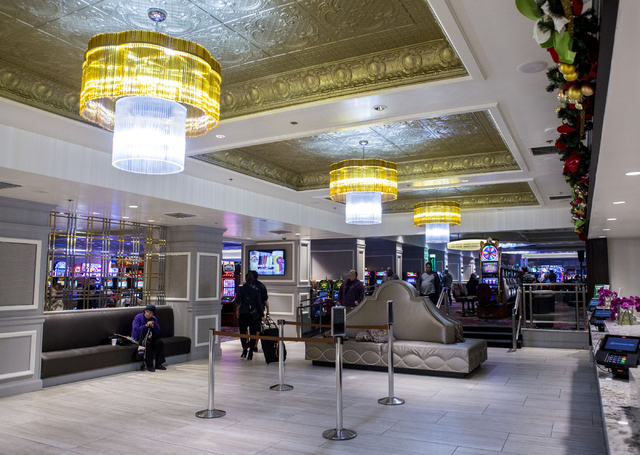 State gaming win soared in Southern Nevada in October, state officials said Tuesday.
However, visitation numbers had their first year-over-year decline in five months, the Las Vegas Convention and Visitors Authority reported.
State gaming win continued its upward climb in the month with the state Gaming Control Board reporting an 11.1 percent increase over last year to $986.2 million.
The Strip continued to perform well with a 14 percent increase to $562.7 million.
Despite the slight slide in visitation numbers — down 0.6 percent to 3.8 million people — October was still the third-best month on record, the LVCVA said.
The authority attributed the decline to the 16.4 percent drop in convention attendance as three significant shows rotated out of Southern Nevada and a fourth, the annual Global Gaming Expo, met in September this year, but October last year. There also was one fewer weekend night in October than in the previous year.
While the decline in convention traffic contributed to a slight dip in citywide occupancy (down 0.1 percentage points to 92.7 percent), the average daily room rate was up 2.5 percent to $139.06. With two months to go, it appears Southern Nevada remains on track to break 2015's visitation record of 42.3 million people with a 10-month total of 36.2 million, up 1.6 percent from a year ago.
Citywide occupancy is tracking upward by 1.5 percentage points to 90.4 percent for the year, equal to 2007 levels, and the average daily room rate for the year is sitting at $127.08, well ahead of the $119.94 recorded for all of 2015.
"We continue to think that the Las Vegas Strip can generate mid-single (percentage) revenue per available room and low-single-digit visitation growth," said Joseph Greff, a gaming analyst with News York-based JP Morgan.
GAMING UP 4.9 PERCENT FOR FISCAL YEAR
On the gaming side, the three-month total from August, September and October, a more accurate gauge of how gaming win is trending, showed win up 3.1 percent and the five-month tally from the beginning of the current fiscal year is up 4.9 percent over 2015.
Every market in Clark County with the exception of outlying locations showed a strong October. Downtown was up 29.5 percent to $57.8 million, North Las Vegas climbed 29.3 percent to $24.2 million, and the Boulder Strip was up 23.7 percent to $67.2 million.
For the month, the Mesquite market was up 6.1 percent to $10.6 million, Laughlin was up 3.8 percent to $41 million and the balance of Clark County was down 1.8 percent to $93.3 million.
November tax collections off October win was up 13.7 percent to $59.5 million.
Clark County was clearly the bright spot in the state for gaming win.
Washoe County was up 3.6 percent to $69.6 million, the Carson Valley was up 1.1 percent to $8.8 million, Elko County was down 1.3 percent to $23.9 million. South Lake Tahoe was off 22.2 percent to $14.2 million.
"It was the third highest total all time for sports volume at $517.2 million and the second highest all time for football volume at $400.5 million," said Michael Lawton, senior research analyst with the Tax and License Division of the Gaming Control Board.
"Baseball volumes were $66.4 million, up 11.8 percent, $7 million, and that is a record for the month of October," he said.
Lawton also said non-baccarat tables on the Strip increased due to higher hold. Monthly baccarat betting volumes have only increased once this calendar year and only four times in the past 25 months.
Lawton anticipates November will be challenging since October ending on a Saturday and slot revenue rolled into November last year.
Contact Richard N. Velotta at rvelotta@reviewjournal.com or 702-477-3893. Follow @RickVelotta on Twitter.