Owner of PT's Pubs to buy Stratosphere, 3 other Nevada casinos
Updated June 12, 2017 - 2:45 pm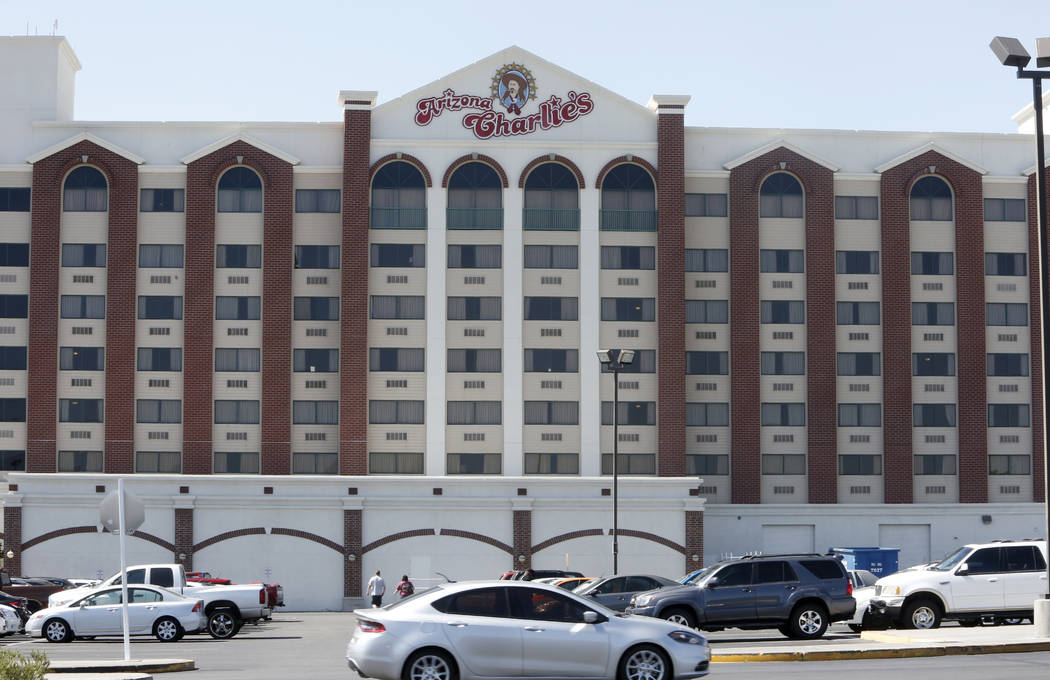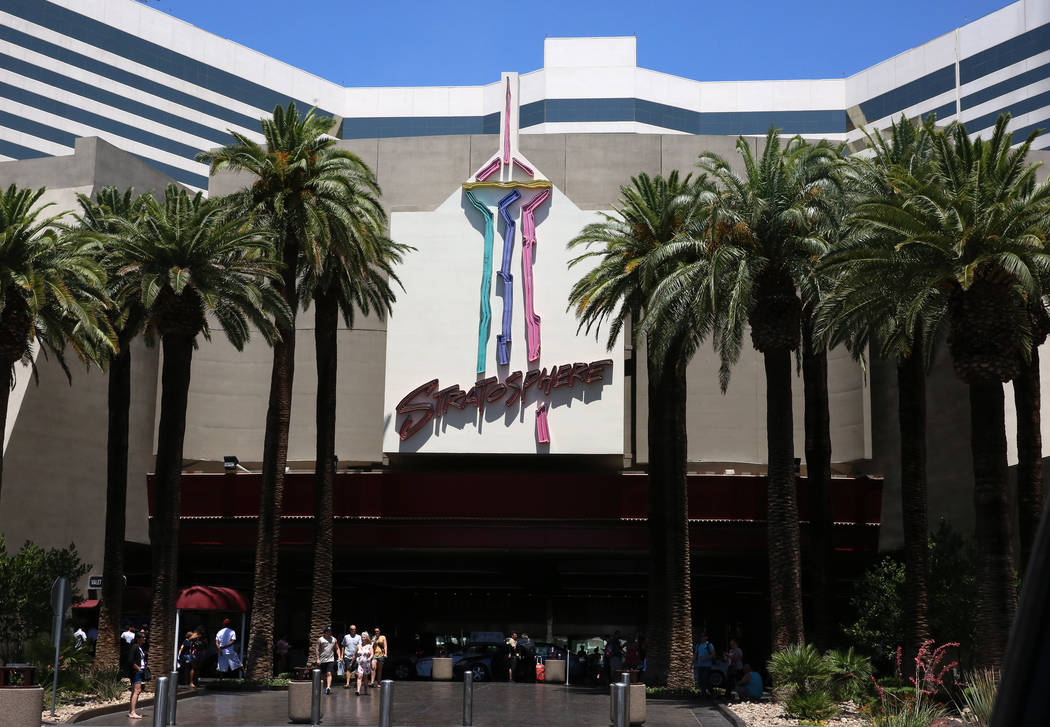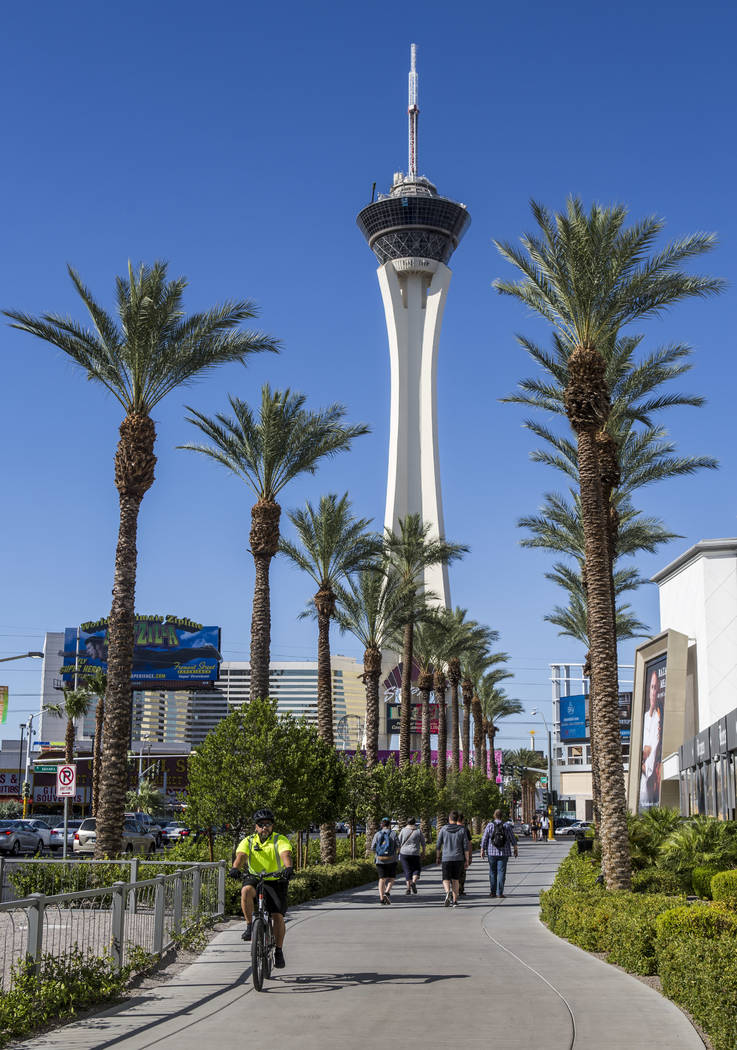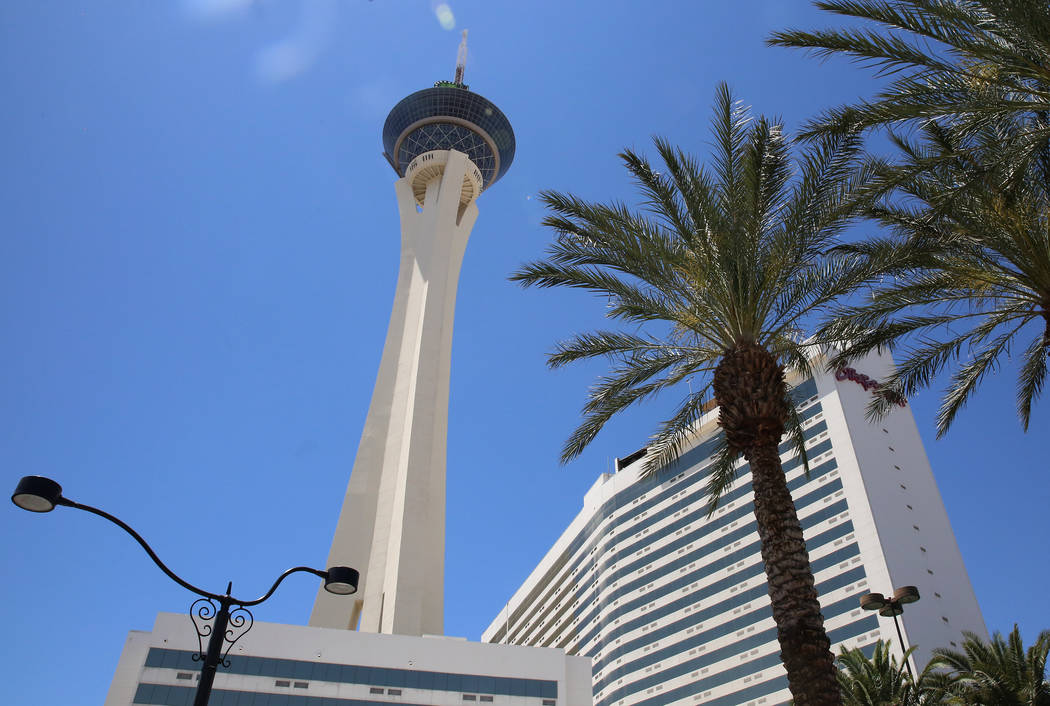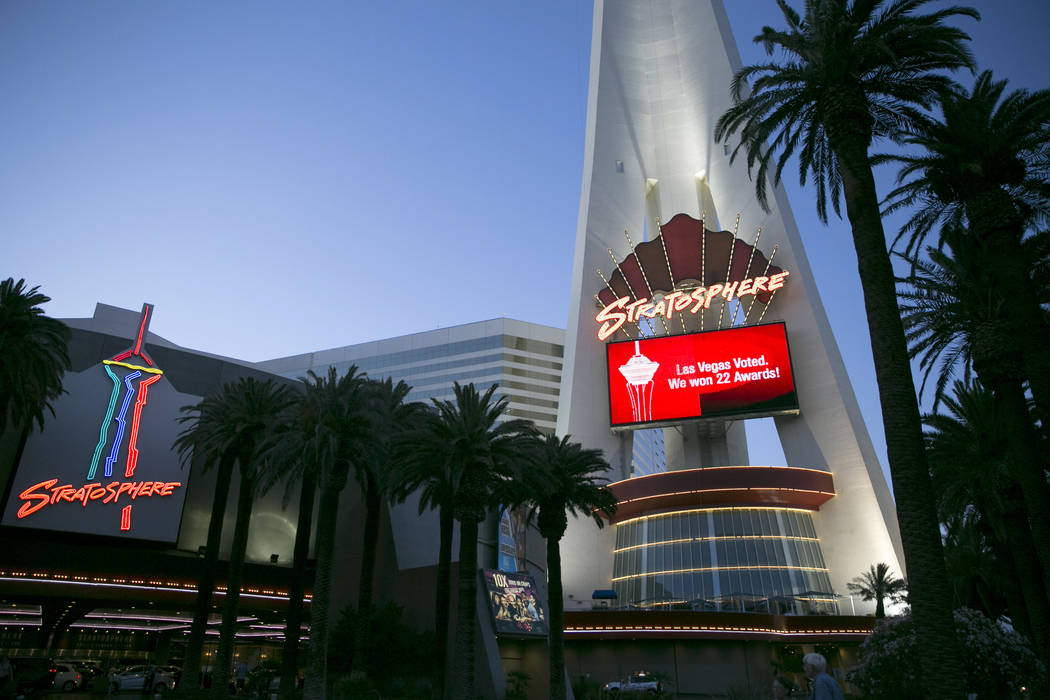 Golden Entertainment is reaching new heights with its latest acquisition.
The operators of the PT's Pubs tavern chain popular in Southern Nevada is acquiring the company that owns four casinos, including Stratosphere, for $850 million.
The cash and stock deal with American Casino & Entertainment Properties also includes two Arizona Charlie's properties in Las Vegas and the Aquarius in Laughlin.
When the deal closes, Golden will operate more than 15,800 slot machines, 114 table games and more than 5,100 hotel rooms across eight casino properties and almost 1,000 distributed gaming locations, including the largest branded tavern portfolio in Nevada.
Cash and stock deal
The transaction, announced early Monday, is subject to customary regulatory inquiries and is expected to close by the end of the year. Golden will pay $781 million in cash and about 4 million shares of Golden stock issued to the four casinos' current owner, Whitehall Street Real Estate Partners 2007, a real estate equity fund managed by the Merchant Banking Division of Goldman Sachs. When the transaction is complete, Whitehall will control about 15 percent of Golden's stock.
Golden has received financing totaling $1.1 billion from JPMorgan Chase Bank, Credit Suisse, Macquarie Capital and Morgan Stanley & Co. to fund the cash consideration as well as to refinance Golden's existing credit facilities. The financing commitment includes a $100 million revolving credit facility to support Golden's future growth plans.
It isn't Golden's first venture into casino operations. The company operates the Pahrump Nugget, Lakeside and Gold Town in Pahrump and the Rocky Gap Casino Resort in Flintstone, Maryland.
In addition to those properties, Golden operates slot routes with more than 12,000 machines in Nevada and Montana.
Golden is best-known in Southern Nevada for its dominance of the local tavern market, operating 56 locations under six brands — PT's Gold, PT's Brewing, PT's Ranch, Sean Patrick's Pub & Grill, Sierra Gold and SG Bar — through its PT's Entertainment Group.
In a 15-minute conference call Monday afternoon, Golden Chairman and CEO Blake Sartini said the acquisition is "a perfect fit" for Golden, which serves a millennial crowd at its taverns and now will have a collection of thrill rides atop the Stratosphere.
'Transformational'
"This is a transformational event for our company, creating a significant gaming portfolio centered around Nevada-based casinos that, in addition to our Pahrump properties, will include two well-known Las Vegas locals casinos, a destination resort in Laughlin and the iconic Stratosphere property on the Las Vegas Strip," Sartini said in a statement announcing the transaction.
The biggest part of the transaction, literally and figuratively, is the 2,427-room Stratosphere and its 1,149-foot tower, the tallest freestanding observation facility in the United States. The site, technically, is just off the Strip within the Las Vegas city limits.
The property includes an 80,000-square-foot casino with 743 slot machines, 42 table games, 13 restaurants, nine bars and two swimming pools.
Sartini also said he is enthusiastic about growth prospects at the Stratosphere, which has 15 developable acres on the periphery of the property.
Shares of Golden Entertainment rose $3.07, or 18.13 percent, to close at $20 on Monday.
Contact Richard N. Velotta at rvelotta@reviewjournal.com or 702-477-3893. Follow @RickVelotta on Twitter.
Some Strat history
Conceived and built by Bob Stupak on the one-time site of his Vegas World casino for an estimated $32 million, the Stratosphere has become a skyline icon for Las Vegas.
Work began on the project in February 1992 and the tumultuous construction period included a spectacular fire that burned for three hours in August 1993.
Despite the trouble, the project opened with great fanfare on April 30, 1996, but within six months was bankrupt.
The company operating the property filed for Chapter 11 bankruptcy protection in January 1997 and it soon fell into the hands of Carl Icahn, who acquired outstanding bonds to take control of the property.
In April 2007, Icahn sold the Stratosphere, the two Arizona Charlie's properties and the Aquarius to American Casino & Entertainment Properties for $1.3 billion.