Palace Station starts to dismantle iconic train marquee — VIDEO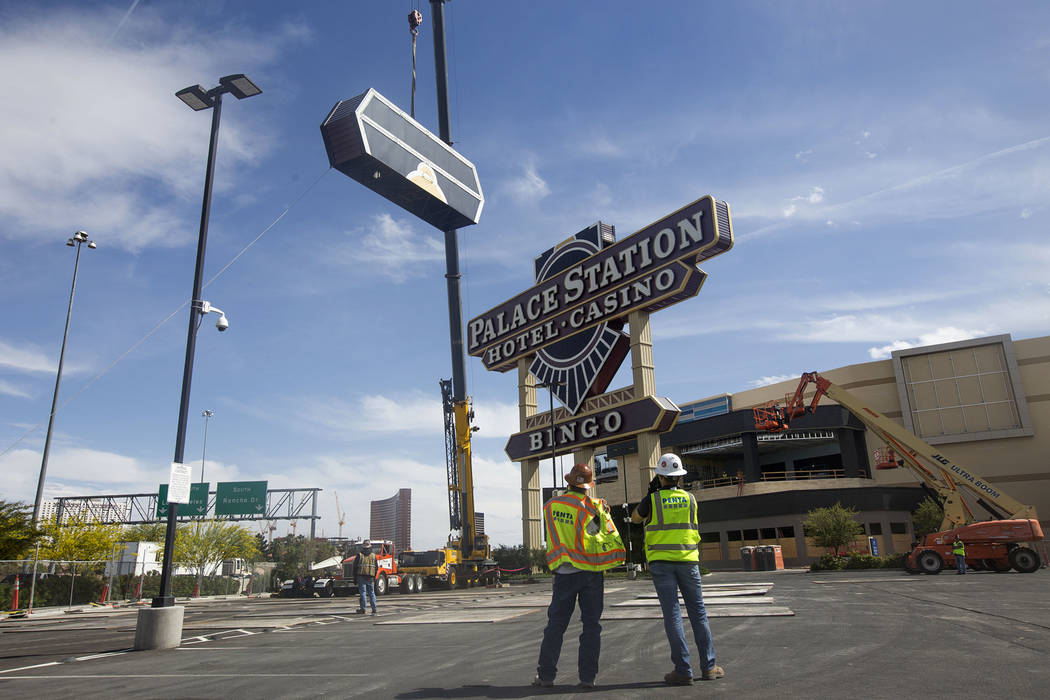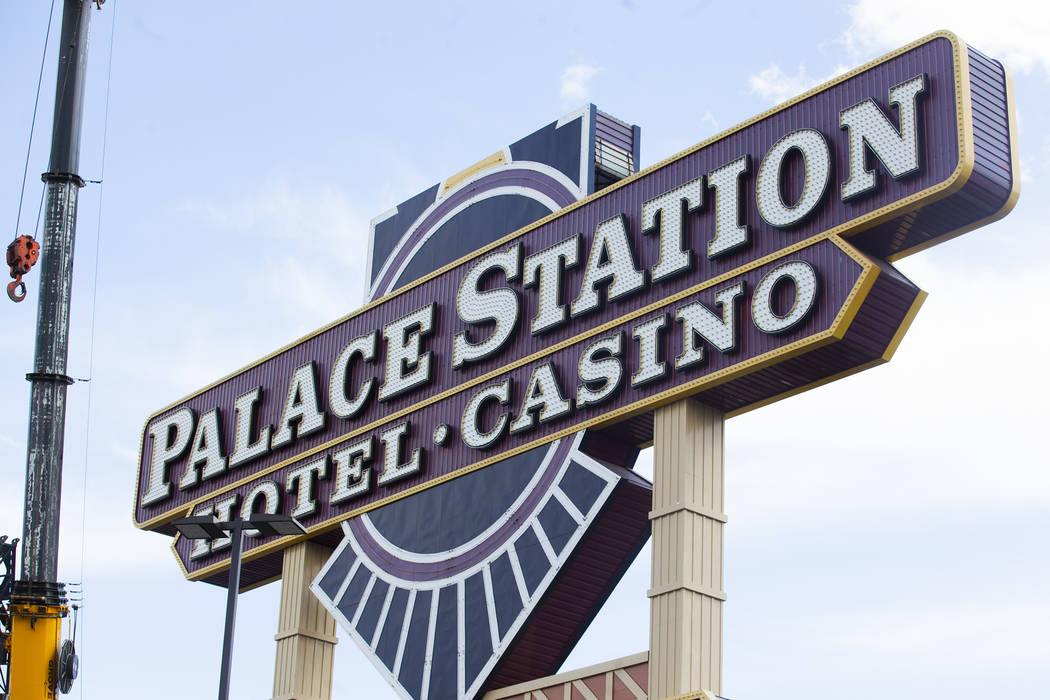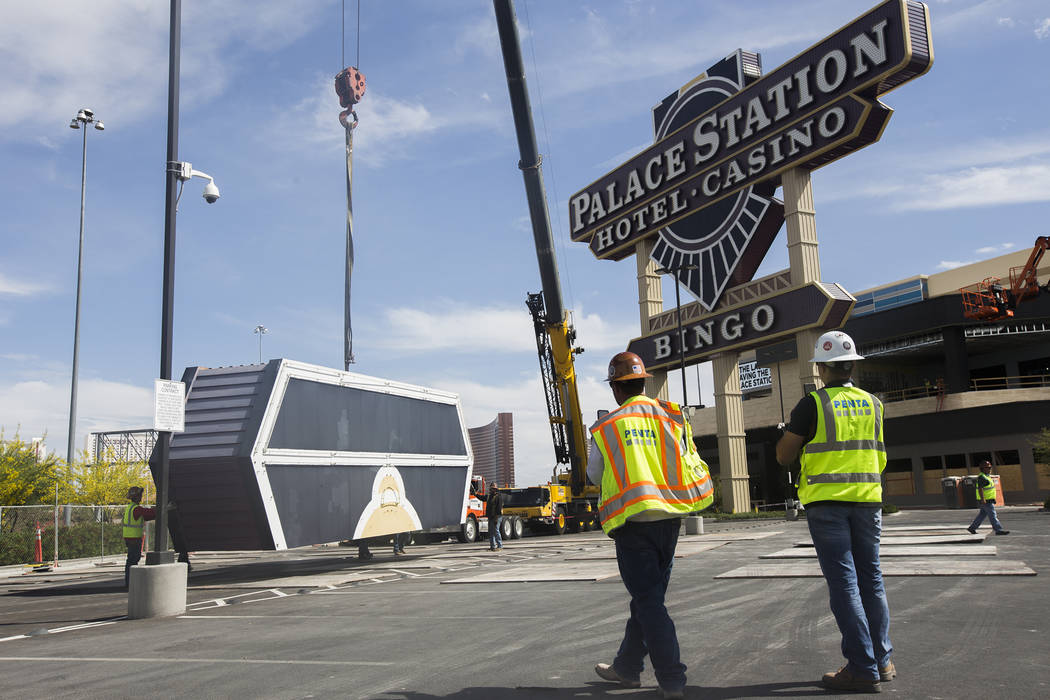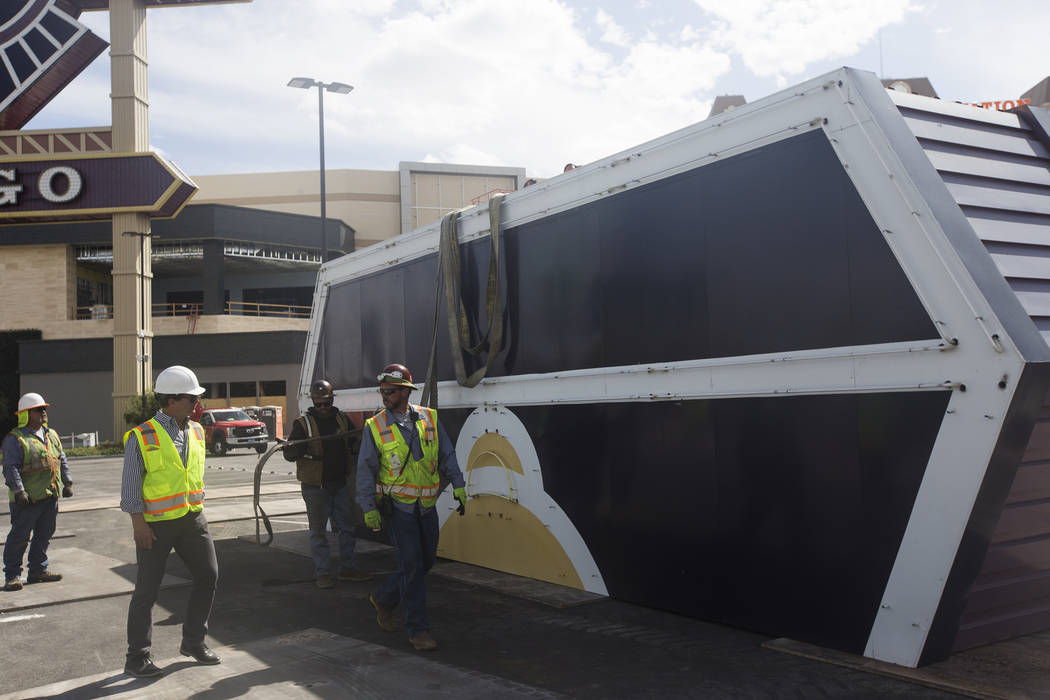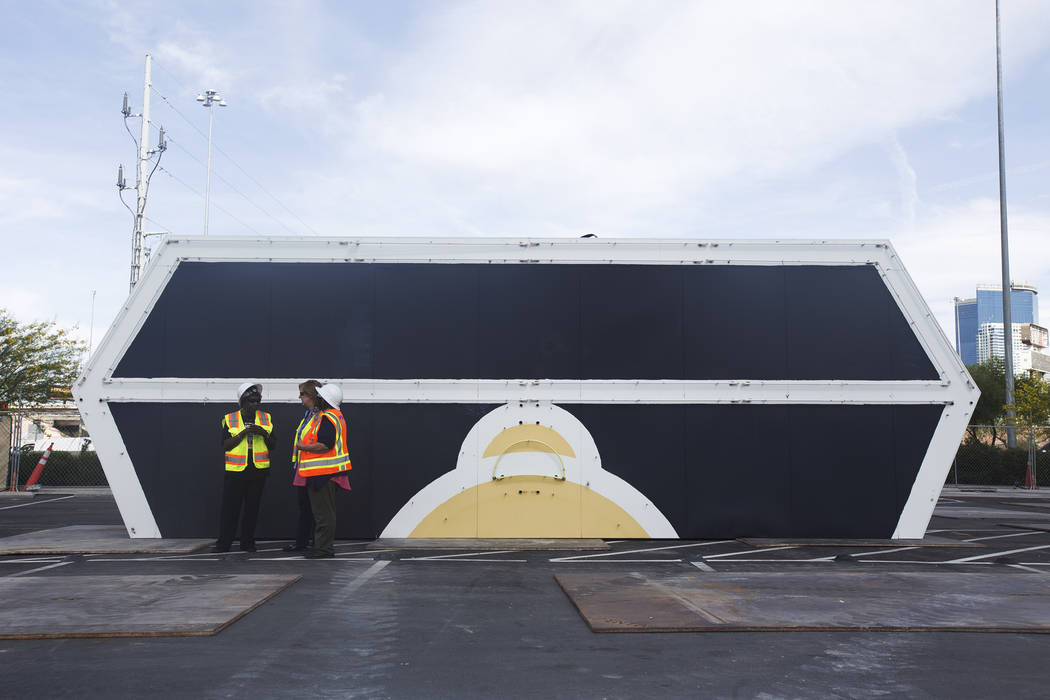 The first piece of the 126-by-126-foot Palace Station train marquee has left the Station.
After a four-hour delay resulting from the need to sever unforeseen connections within the sign, YESCO crews brought down the sign top's smokestack piece at around 3 p.m., Monday. Within 16 days, the entire marquee as well as Station Casinos' 35-year-old train theme will be gone.
The locals casino company began "detraining" the Palace Station last year by removing eight trains from the exterior that were 8 feet wide and 17 feet tall, weighing about 1,800 pounds. The company also donated the Nevada Southern No. 9 train and a 50-foot neon sign to the Neon Museum.
The Palace marquee has 11,442 linear feet of neon and 9,280 individual lamps.
The train theme is giving way to a more modern look that began in fall 2016 with a $192 million renovation. The renovation includes a new bingo room, a revamped sports book and poker room, two new restaurants, a new Feast Buffet, a food court, two new bars, remade hotel rooms and suites, a new pool, a low-rise exterior facade, and a new porte-cochere with a valet area as well as 300 additional parking spaces.
Contact Richard N. Velotta at rvelotta@reviewjournal.com or 702-477-3893. Follow @RickVelotta on Twitter.