Penn National misses Q3 expectations, but poised for growth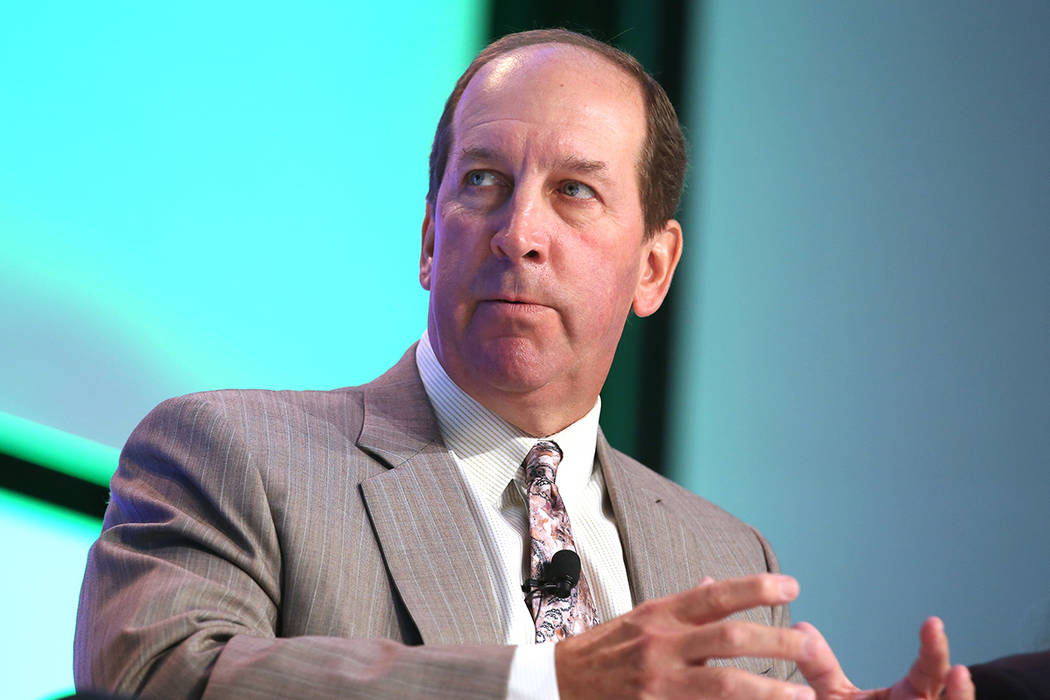 Penn National Gaming Inc.'s record third-quarter income from operations, paced by the company's two Las Vegas-area properties, wasn't enough to hit revenue and earnings predictions by analysts.
But the Pennsylvania-based regional gaming giant is satisfied that it is setting itself up for bigger things in the future.
The company, which operates Tropicana and M Resort in Southern Nevada, on Thursday reported net income of $36.1 million, 38 cents a share, on revenue of $789.7 million for the quarter that ended Sept. 30. A consensus of analysts surveyed by Zacks.com had projected earnings of 43 cents and revenue of $807.9 million.
Earnings were well off 2017's third quarter, which were impacted by one-time income tax liabilities.
Penn National's hopes for the future are pinned to the successful integration of 13 casinos in its $2.8 billion acquisition of Pinnacle Entertainment completed Oct. 15, which will give Penn 41 properties in 18 states. The company also hopes to close on a $115 million purchases of the Margaritaville Resort Casino in Louisiana by the end of the year.
"As I think about and as we've talked about why we put the two companies together with $100 million synergies, we have a lot of opportunity to grow our company and return capital to shareholders and de-lever, which we will continue to focus on as we get into 2019," Penn CEO Tim Wilmott said in a conference call with investors.
Jay Snowden, Penn's president and chief operating officer, said the company's two Las Vegas properties had among the best performances in the company with the fourth quarter expected to outpace 2017 and a robust convention calendar on the horizon.
"Our trends right now in Las Vegas are very good," Snowden said. "Both top-line and bottom-line margins are terrific. We've got some initiatives that are really starting to take hold at Tropicana and M Resort, and you saw the locals results that are reported monthly, is very healthy. We wish we were in the locals market in a bigger way in Las Vegas."
Not everybody is completely sold on the strategy.
Las Vegas-based Union Gaming, which has a "hold" rating on the company, is taking a wait-and-see approach.
"We remain optimistic in the future for Penn with a favorable regional gaming outlook overall, several company-specific growth opportunities in synergies and the satellite casinos in Pennsylvania, and a very strong free cash flow profile," Union Gaming analyst John DeCree said in a report to investors. "However, we are going to stay on the sidelines for now as we think the market will continue to struggle with volatility, valuation discovery of the combined company, and confidence in estimates given all of the moving parts and timing of synergies."
Penn shares closed down 68 cents, 2.8 percent, to $23.20 a share on above-average volume trading Friday.
Contact Richard N. Velotta at rvelotta@reviewjournal.com or 702-477-3893. Follow @RickVelotta on Twitter.
Penn National Gaming Inc.
Third-quarter revenue and earnings for Wyomissing, Pennsylvania-based Penn National Gaming, which operates the Tropicana and M resorts in Las Vegas. (NASDAQ: PENN).
Revenue
3Q 2018: $789.7 million
3Q 2017: $806.2 million
Change: -2%
Net income
3Q 2018: $36.1 million
3Q 2017: $789.3 million
Change: -95.4%
Earnings per share
3Q 2018: 38 cents
3Q 2017: $8.43
Change: -95.5%