Permanent equestrian center opens in downtown Las Vegas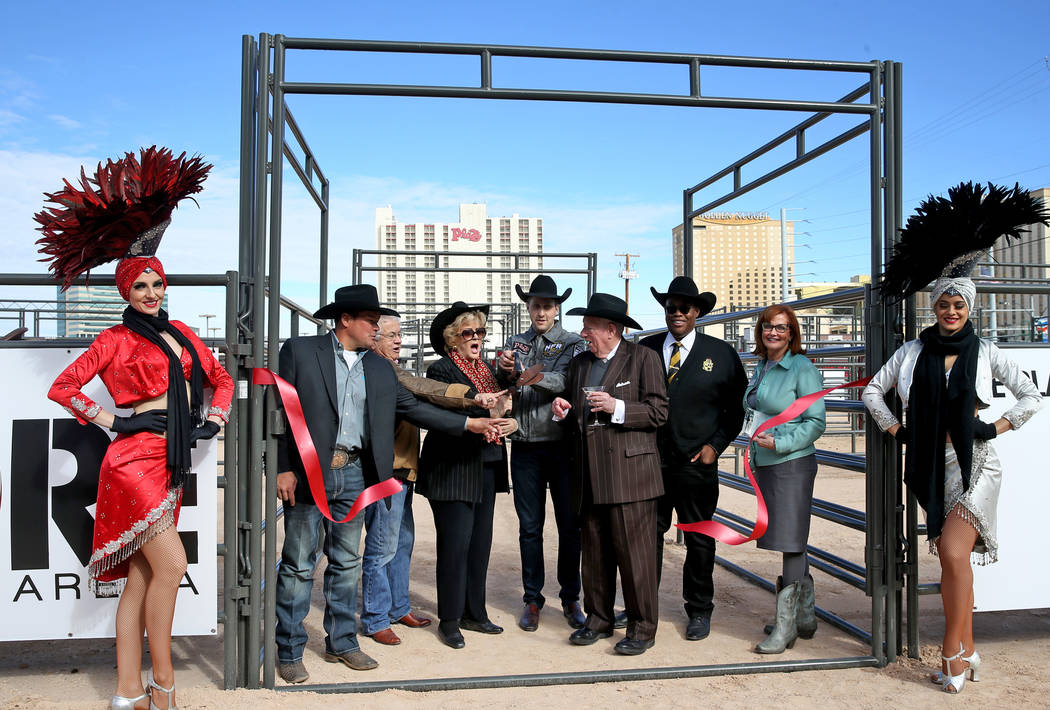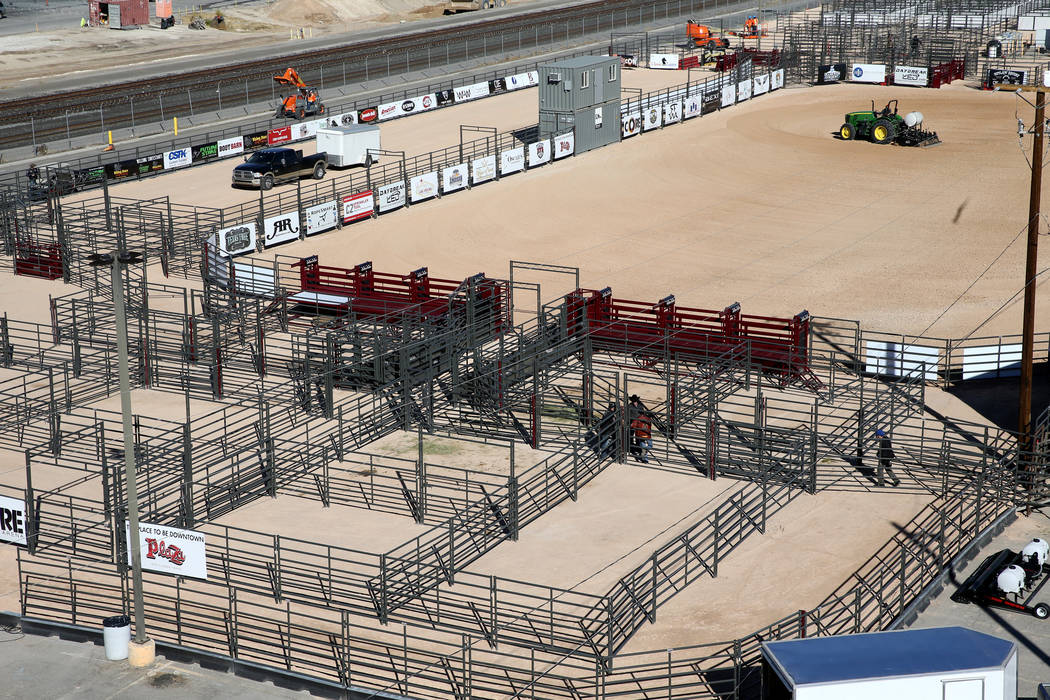 It must be rodeo season in Las Vegas.
Operators of the 1,000-room Plaza in Las Vegas made a bid to reclaim downtown's western heritage Tuesday by officially opening Core Arena, downtown's first permanent outdoor equestrian center.
Las Vegas Mayor Carolyn Goodman and 2017's 13th-ranked rodeo cowboy Matt Shiozawa presided over a ribbon-cutting event for the facility opening two days before the start of the 10-day 2018 Wrangler National Finals Rodeo at the Thomas & Mack Center and a day before a downtown hoedown on Fremont Street.
The new facility will feature two outdoor arenas for roping practice and exercise during NFR. After the rodeo concludes, the Plaza's equestrian center will become the city's newest outdoor event venue which operators say will diversify the downtown experience and attract more business and people downtown year-round.
Plaza officials are ripping a page from the successful South Point on Las Vegas Boulevard South that features an indoor equestrian arena that stages scores of events every year. South Point annually hosts a team-roping competition separate from the National Finals Rodeo that attracts attention for its rich prize pool of $13 million.
"The Plaza always had a great name in the rodeo, but for us, it wasn't always such a busy time down here," said Jonathan Jossel, CEO of the Plaza in remarks to a crowd of about 100 people.
Jossel said the Plaza experimented with a temporary arena last year and decided to commit to a permanent facility.
"With the evolution of our arena now and what happened last year and what we've grown to this year, I think it's only going to get bigger and better," he said. "Where else in Las Vegas can you kiss your horse goodnight and then go inside and gamble and have dinner? There is one other place, but this is downtown Las Vegas and this is a little different."
Las Vegas Mayor Carolyn Goodman recognized the arena as a draw to downtown.
"We have so much to offer in the core of the city, which is why, I'm sure, you chose the name Core for this arena," she said.
Her husband, former Mayor Oscar Goodman, who has a restaurant in the Plaza, joked that none of the bulls brought into the arena would become steaks at his restaurant.
"This is as cool as it gets," he said. "I don't think there's another city that has had the foresight and leadership on the part of the private sector to be able to do something like this."
Jossel said other events in addition to equestrian activities would be staged at the arena, but he wouldn't disclose what they'd be. But he did say the Diamonds in the Desert horse auction with the sale of 75 performance horses would occur next week in the Plaza Showroom.
The Plaza, opened in 1971 and currently owned by the Tamares Group, has built success by diversifying its offerings. The company has updated its rooms and suites and renovated its ballroom and meeting space as well as its rooftop pool and recreation deck.
The recreation deck has dedicated pickleball courts and the hotel regularly hosts pickleball tournaments.
The property also has an 80,000-square-foot casino and one of the city's largest bingo halls — the only one operating downtown.
Contact Richard N. Velotta at rvelotta@reviewjournal.com or 702-477-3893. Follow @RickVelotta on Twitter.