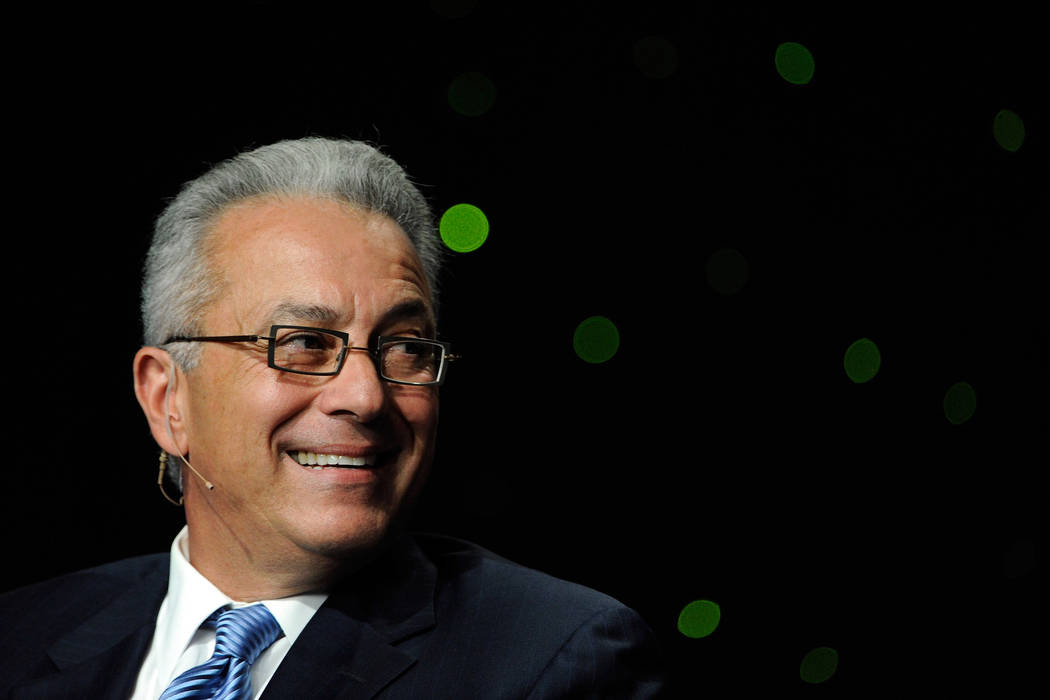 Las Vegas-based Pinnacle Entertainment Inc. surprised Wall Street analysts Wednesday, posting $17.2 million in first-quarter earnings, far surpassing forecasts.
The company, which operates 16 casinos in nine states, including Cactus Petes and The Horseshu in Jackpot on the Nevada-Idaho border, reported earnings per share of 28 cents. Four analysts surveyed by Zacks Investment Research projected earnings of 16 cents a share.
Analysts also expected revenue of $635.2 million, while Pinnacle reported $640 million for the quarter that ended March 31.
Pinnacle CEO Anthony Sanfilippo, who was elected chairman of the company's board of directors on May 2, said results could have been even better had the company not played so unluckily.
Sanfilippo, who rarely details the company's table-game hold, said unlucky play had a $9.2 million impact on cash flow, primarily from the company's L'Auberge Lake Charles casino in Louisiana, Ameristar East Chicago and The Meadows Casino in Pennsylvania.
Sanfilippo said casino table games held on the low side of expectations in the first quarter, but April saw a dramatic turnaround with hold on the high side of expectations.
"We don't talk a lot about table-game hold and we have considerable table-game volume," Sanfilippo said in a conference call with investors Wednesday morning. "We played a bit unlucky, but lady luck was on our side in April."
Sanfilippo said he's generally pleased with the company's first-quarter operational performance and that key indicators in the company's regional gaming markets are steadily improving.
One growth strategy Pinnacle has undertaken is the enhancement of offerings for Asian guests.
"We currently have dedicated Asian gaming and food offerings at six of our businesses, including Ameristar East Chicago, Ameristar Kansas City, Ameristar St. Charles (Missouri), Boomtown New Orleans, L'Auberge Lake Charles and River City (St. Louis)," Sanfilippo said.
"Rated Asian gaming volume grew 13 percent in the 2017 first quarter, with five of the six properties that have targeted Asian gaming offerings growing this metric in the double digits," he said. "We believe we can continue to grow Asian gaming volumes at the locations that currently have targeted amenities in this area and we intend to further develop this opportunity at additional locations within our portfolio."
The company also expects a positive bump at its racetrack casinos in the current quarter due to the popularity of wagering on Triple Crown races.
Pinnacle Entertainment shares gained 42 cents, or 1.95 percent, to $21.97.
Contact Richard N. Velotta at rvelotta@reviewjournal.com or 702-477-3893. Follow @RickVelotta on Twitter.
Pinnacle by the numbers
First quarter earnings:
1Q 2017 1Q 2016
Net revenue $640 million $580 million
Net income attributable
To Pinnacle $17.2 million $41 million
Earnings per share 28 cents 65 cents