PokerStars' owner Amaya says CEO charged with insider trading resigns
August 12, 2016 - 6:36 am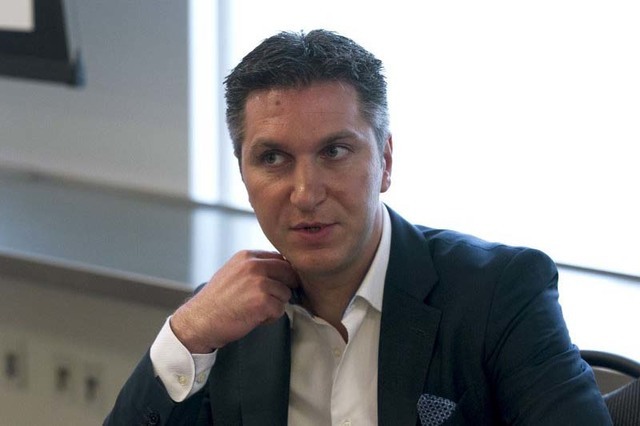 Amaya Inc., owner of gambling websites PokerStars and Full Tilt, said Chief Executive David Baazov, who was charged with insider trading by Quebec's securities regulator, stepped down on Thursday.
Amaya, which reported a higher-than-expected quarterly profit as it added more customers, said it was continuing to review its strategic options.
The company said it was in talks with "a number of parties" and some of these talks have progressed.
Amaya said it had cut expenses in its London, Sydney and Dublin offices, and expects some job cuts this year.
The company said on Friday interim CEO Rafi Ashkenazi replaces Baazov.
Montreal-based Amaya said in March, soon after Baazov was charged, that he was taking an indefinite paid leave of absence.
The regulator brought charges against Baazov about two months after Amaya said it had received a nonbinding proposal from him to take the company private.
A special committee of directors at Amaya will continue to "work with respect to the investigation of allegations" made by the regulator, the company said.
The charges followed an investigation into Baazov and other executives in 2014 for trading in Amaya's stock ahead of the company's $4.9 billion takeover of PokerStars-owner Rational Group.
Ashkenazi has been the CEO of Rational Group since November.
Baazov, who chaired Amaya's board until he went on leave, will not stand for re-election to the board, Amaya said on Friday.
Divyesh Gadhia, who was named interim chairman in March, has been made permanent, the company said.
Amaya's net earnings from continuing operations rose to $22.49 million, or 12 cents per share, in the second quarter ended June 30, up from $6.38 million, or 3 cents per share, a year earlier.
Excluding items, Amaya earned 46 cents per share, beating analysts' average estimate of 35 cents, according to Thomson Reuters I/B/E/S.
Amaya's total revenue increased by 10.2 percent to $285.9 million, as it added nearly 2 million customers in the quarter. Revenue also beat analysts' average estimate of $272.9 million.
Customer registrations increased to about 103.5 million at the end of the quarter.
Amaya's Toronto-listed shares have risen about 41 percent since Baazov offered to take the company private.