Red Rock exec sees momentum across sectors, but profits dip
August 15, 2016 - 3:22 pm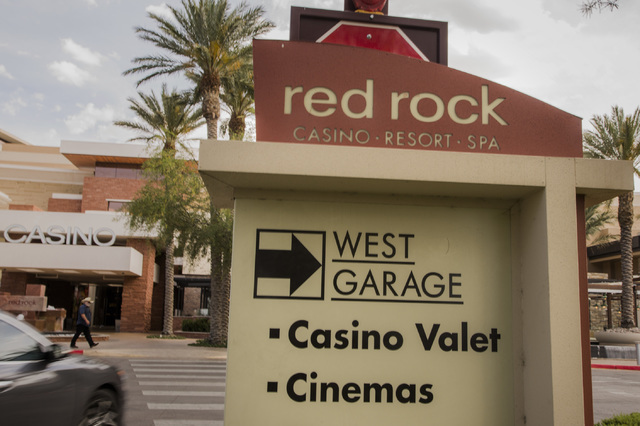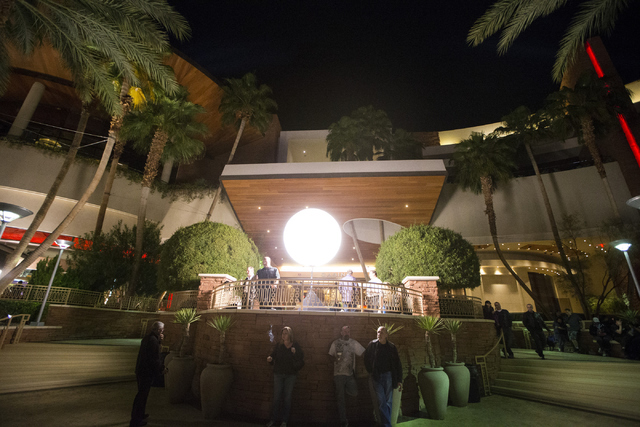 While net income declined for Red Rock Resorts in its first earnings report since becoming a publicly traded company, financial results were much stronger than they looked, company officials said Monday.
Marc Falcone, executive vice president, chief financial officer and treasurer for the company that operates Station Casinos properties in Southern Nevada, said successes for the second quarter, which ended June 30, far outweighed the few negatives.
The company reported net income fell 22.7 percent to $21.7 million, 1 cent per share, on revenue of $351.5 million. That compares with net income of $28.1 million, 29 cents a share, on revenue of $337.8 million. The 4 percent increase in revenue was the result of Southern Nevada's growing economy, Falcone said, and economic indicators bode well for the rest of the year.
"During the second quarter of 2016, Las Vegas continued to show strong momentum across all major metrics," Falcone said in Red Rocks' Monday conference call with investors. "Despite the difficult event calendar comparison to last May, visitation to Las Vegas was still up 1.6 percent to a record 21.3 million visitors in the first half of the year, revenue per available room on the Strip grew an impressive 5.5 percent, convention attendance grew double digits at 14.2 percent and the number of conventions and meetings grew over 8.4 percent, which highlights the continued strong group demand throughout the city."
Falcone was referencing the tough comparison resorts had with May 2015, when the Manny Pacquiao-Floyd Mayweather boxing match drew thousands of people to the city, as well as two weekends of high attendance for the Rock in Rio music festival that month. Other companies cited similar comparisons from May in their earnings reports.
Falcone said the company's strong April and June results, which included double-digit percentage increases in cash flow, offset May's tough month. He added that cash flow increases continued into July.
Falcone said Las Vegas employment is now above the peak job market of 2007, which benefits Red Rock, the leading locals casino operator in Southern Nevada.
"Total weekly earnings, the combination of jobs and earnings, have increased 5.1 percent year to date," Falcone said. "As we have previously emphasized, we believe growth in earnings is a key contributor to driving more discretionary spending."
In addition to successfully completing the company's initial public offering, which yielded net proceeds of $541 million, the company announced the $312.5 million acquisition of the Palms Casino Resort with a deal expected to close at the end of the third quarter.
The company views the Palms as "a leading gaming asset with key strategic benefits in the Las Vegas locals market and close proximity to the Las Vegas Strip," Falcone said.
The company also is gearing to expand the tribal casino it manages in Northern California. The company began hiring new employees for the expanded space, which includes 200 new rooms, a spa, an outdoor pool area and 20,000 square feet of event and convention space at the Graton Resort & Casino, due to open Nov. 15.
Another tribal expansion is underway at the Gun Lake Casino in Michigan, and permitting is underway for its North Fork Rancheria tribal project near Fresno and for an 8-acre commercial site near Reno-Sparks Convention Center in Northern Nevada.
The company, in June, also refinanced its $2.4 billion credit facility to position itself for capital expenses associated with the Palms deal.
Red Rock stock closed down 12 cents, 0.5 percent, to $21.91 a share, in average trading.
The company announced last month that it would pay a 10-cent-per-share dividend to shareholders of record Monday, payable Aug. 30.
Contact Richard N. Velotta at rvelotta@reviewjournal.com or 702-477-3893. Find him on Twitter: @RickVelotta.