Releasing Las Vegas gunman videos may be MGM strategy, experts say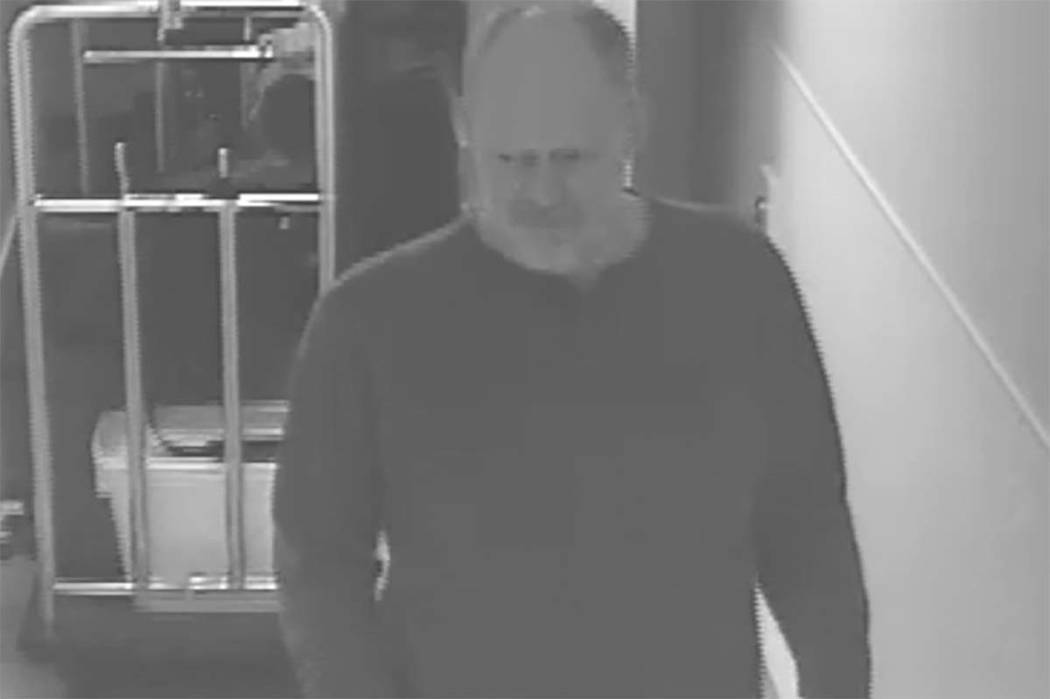 Nearly six months after the Oct. 1 mass shooting, the worst in modern American history, MGM Resorts released video footage showing gunman Stephen Paddock's movements and activities before the massacre.
When Ross Johnson saw the footage, he didn't just see a man few could predict would carry out a mass shooting. He saw possible vindication for MGM Resorts in the courts of law and public perception.
"They want people to see there is no way in that video a normal employee would have actually seen anything," said Johnson, a public relations specialist based in Beverly Hills, California. "From a public relations standpoint, it was the right move."
In MGM's statement Thursday after releasing the video, the company said it released over an hour of footage of the shooter interacting with employees and gambling "in the interest of providing greater context."
"MGM and Mandalay Bay could not reasonably foresee that a long-time guest with no known history of threats or violence and behaving in a manner that appeared outwardly normal, would carry out such an inexplicably evil, violent and deadly act," MGM spokeswoman Debra DeShong said in the statement.
Hard cases
For attorney Craig Drummond, watching the video raised more questions.
Drummond doesn't represent any of the victims of the Oct. 1 shooting. He does represent the plaintiffs in a case against a different MGM property, New York-New York, over a 2010 assault at the hotel-casino.
A lower court originally dismissed the lawsuit deciding that New York-New York didn't know the attack was about to happen. But the state Supreme Court overturned that order last year and said New York-New York had seen similar incidents of violence and should have expected a future incident.
Drummond said that if he represented survivors of the Las Vegas shooting, the security footage would give him more to request during the evidence-gathering portion of the case.
He'd want to interview all the employees who interacted with Paddock to see what Paddock said to them, he said. Drummond would want to see evidence of how much Paddock won or lost at video poker and what the hotel's profile data said about him.
"We are early on in this case, and this video raises more questions," he said. "These are hard cases. They take a lot of work."
Public perception
Precedent shows MGM can survive the lawsuits filed against it. McDonald's and Cinemark survived lawsuits following the respective 1984 San Ysidro, California, and 2012 Aurora, Colorado, mass shootings on the companies' properties.
MGM's outreach after the shooting has included $4 million in donations to the Las Vegas Victims' Fund, and logistical accommodations for people affected by the shooting.
Gestures like releasing the security footage are the best a large company like MGM can do when the tragedy created a large number of victims from all over the country and even outside the U.S., public relations specialist Brenda Fields said.
"It's so complex," Fields said. "I think they're doing the right thing."
The release of the security footage could warm a potential jury pool to MGM if its lawsuits get to trial, said Johnson, the Beverly Hills-based public relations specialist.
For MGM to come out with a stance on gun laws like other companies did following the shooting in Parkland, Florida, would be risky because it could alienate guests, he said.
"They are humans, but they have a fiduciary responsibility to shareholders," Johnson said. "It sounds cold but that is the reality of it."
Contact Wade Tyler Millward at wmillward@reviewjournal.com or 702-383-4602. Follow @wademillward on Twitter.