Resorts World, former executive seek dismissal of gambler's lawsuit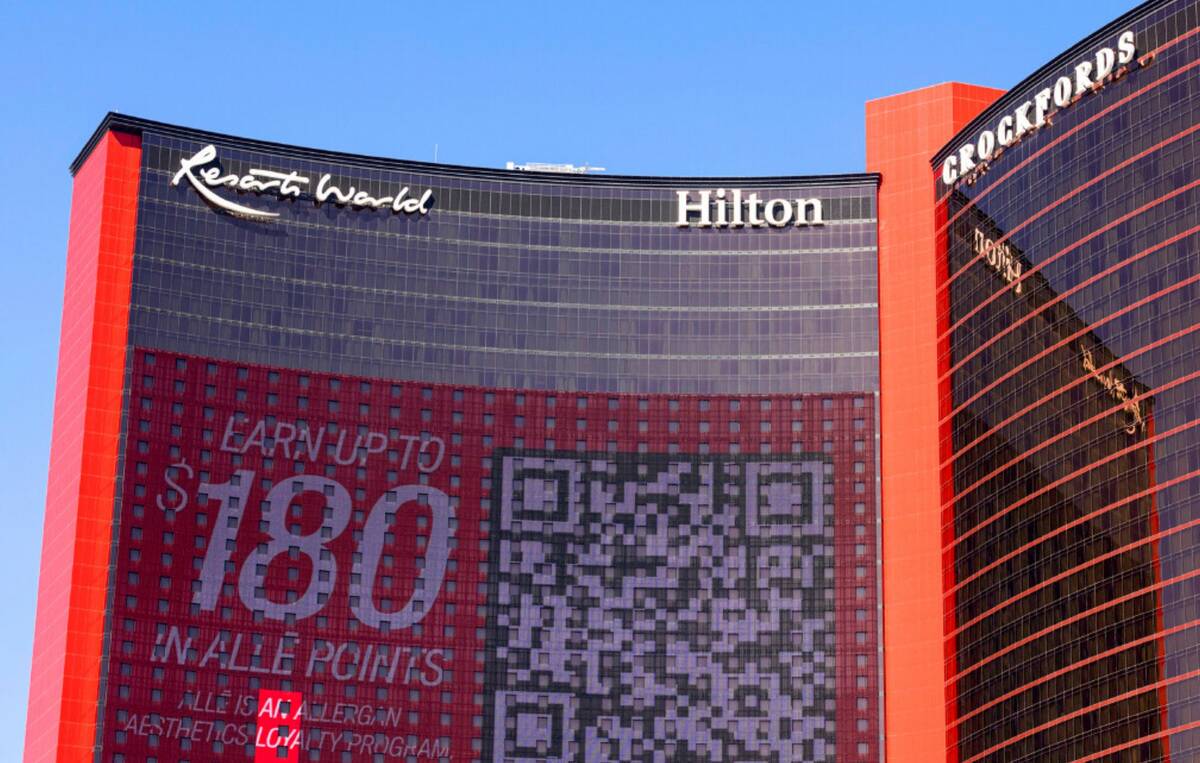 Attorneys for Resorts World Las Vegas and its former president and chief operating officer, Scott Sibella, have responded to a federal lawsuit and asked a U.S. District Court judge to dismiss the case.
Sibella and the resort have asked the court to dismiss a lawsuit filed by Robert "RJ" Cipriani, whose six-count lawsuit accuses Sibella and Resorts World of ignoring information that felons were illegally gambling at the Strip casino.
In Sibella's motion to dismiss the lawsuit, Las Vegas attorney J. Colby Williams says Cipriani "has an inflated view of his place on the world stage.
Going by the moniker 'Robin Hood 702' or 'Robinhoodvegas,' Cipriani lauds himself as an 'avid gambler, activist and prolific philanthropist' who has assumed the self-anointed role to rid the world's gaming floors of other high-stakes gamblers Cipriani deems a threat to the industry."
Sibella left Resorts World in September for violating company policy and the terms of his employment agreement, according to the company.
Cipriani is seeking unspecified compensatory and punitive damages accusing Resorts World and Sibella of negligence, civil conspiracy and intentional infliction of emotional distress against Cipriani, who said he has gambled at the 3,500-room Strip resort since it opened in June 2021.
Resorts World attorney Tamara Peterson wrote Cipriani "shows a pattern of inappropriate and unlawful behavior at casinos throughout the United States, of plaintiff subsequently being barred from numerous properties, followed by plaintiff engaging in frivolous and predatory litigation."
Cipriani's California attorney, Marshall Cole, replied that the two motions to dismiss are attempting to distract the real issues of the case.
"They're doing their best to draw attention away from their wrongdoing by engaging in attacks on RJ's character that have absolutely nothing to do with the merits of his claims and only further establishes their refusal to take responsibility for their actions," Cole said in an interview.
Cole said after he responds to the dismissal, the court is expected to rule within a month on the motions to dismiss.
The Nevada Gaming Control Board in February closed a nearly year-old investigation into allegations made against Sibella and determined them to be unfounded.
Contact Richard N. Velotta at rvelotta@reviewjournal.com or 702-477-3893. Follow @RickVelotta on X.