Resorts World worker tests positive for coronavirus in Las Vegas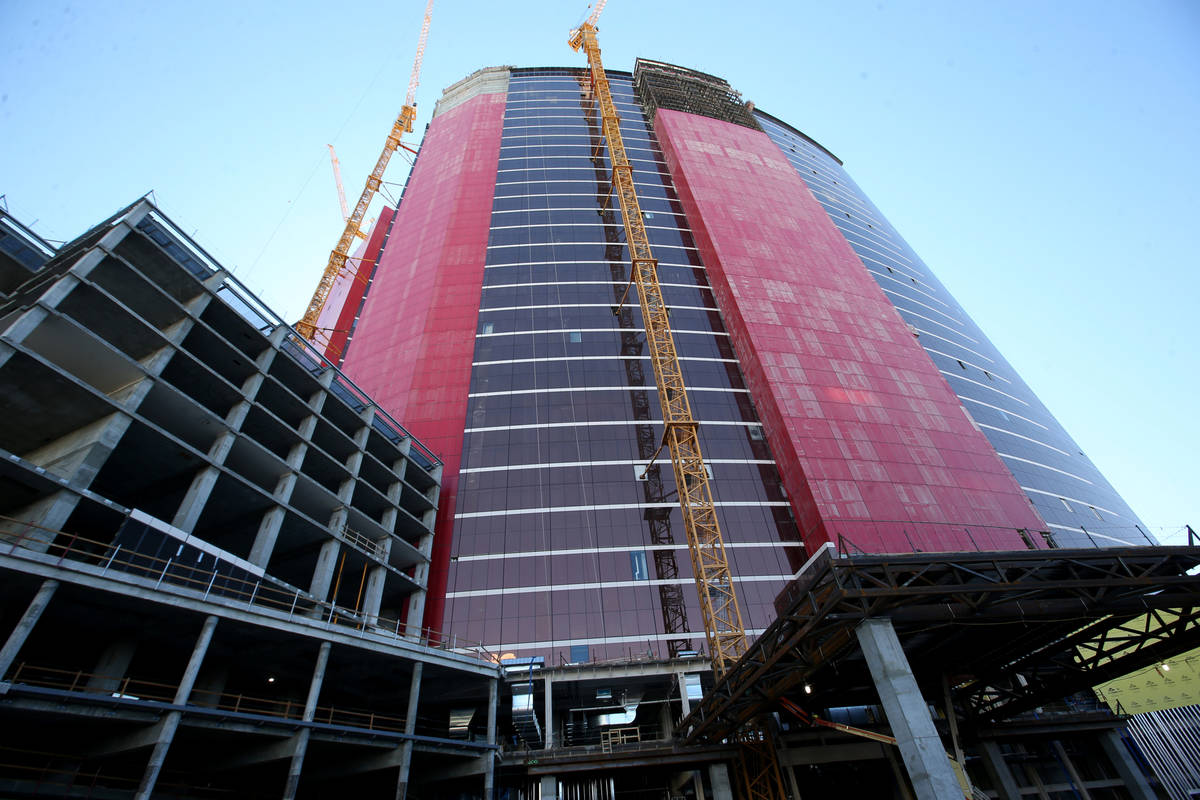 A worker at the Resorts World Las Vegas project has tested positive for COVID-19, the resort's developer confirmed.
Resorts World was notified Monday that a subcontractor's worker tested positive for the respiratory disease caused by the new coronavirus. Records show the person was last on-site March 17. Once the diagnosis was made, the worker's crew members were informed and "instructed to stay home and self-isolate for 14 days," a project spokeswoman said Tuesday.
The area where the worker had been assigned and the surrounding vicinity have been "shut down" and are being sanitized and will remain closed until April 1, she said.
Further information on the worker was not provided.
The spokeswoman did not say whether developer Genting Group is considering stopping construction of the $4.3 billion north Strip hotel-casino. She noted management rolled out new policies to "minimize the risk of coronavirus," including daily temperature checks of all workers, additional hand-washing stations throughout the site and increased "sanitation" of portable restrooms.
Last month Genting said that the site had around 2,200 construction workers each day, and that the 3,500-room project would open in the summer of 2021.
The coronavirus has sparked widespread closures, causing potentially steep job losses in Las Vegas and around the country. Gov. Steve Sisolak last week ordered "nonessential" businesses in Nevada, including casinos, shopping malls and arenas, to shut down for 30 days to contain the virus' spread, though construction was one of numerous lines of work deemed "essential" and allowed to continue.
State officials have released guidance saying Nevada construction sites should, among other things, ensure workers remain 6 feet apart, restrict meetings and gatherings to no more than 10 people and conduct daily surveys of workers' health conditions.
Resorts World president Scott Sibella said in a statement last week the developers "do have plans to continue construction" on the project and were working with the lead contractor to ensure appropriate measures were "being taken to protect the health and safety of our workers while they remain on site."
Las Vegas had billions of dollars' worth of real estate projects underway before the valley started shutting down in the past few weeks amid fears of the coronavirus. At least one major venture has shelved construction activity during the turmoil.
Drew Las Vegas owner Steve Witkoff's namesake firm said in a statement last week that it "paused construction crews from coming on-site" at the former Fontainebleau and had asked corporate employees to work from home.
Witkoff said in January that the project had hundreds of workers on-site, and he figured people would "see a much larger" presence starting in June, with perhaps 2,000 workers there.
Contact Eli Segall at esegall@reviewjournal.com or 702-383-0342. Follow @eli_segall on Twitter.