Revenues at Boyd Gaming's downtown properties up again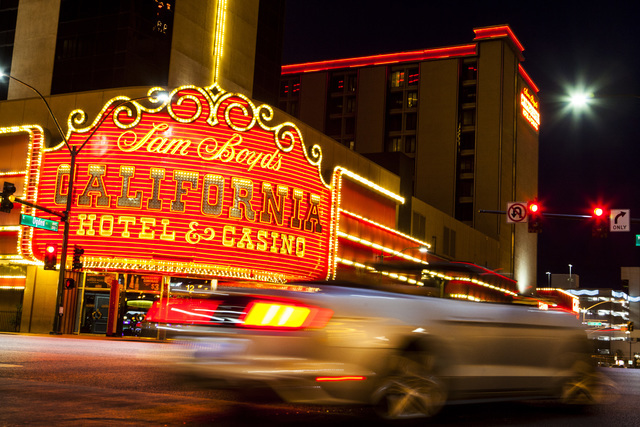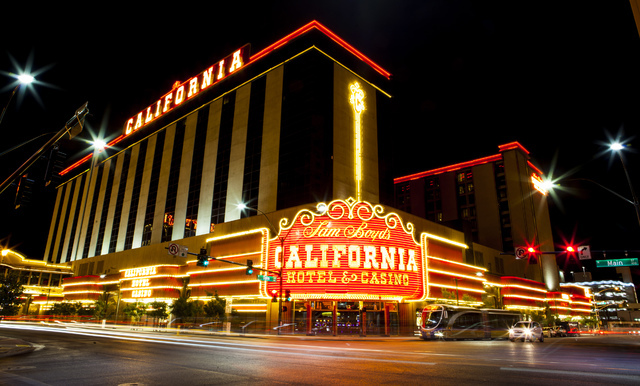 As the local economy improves, Boyd Gaming Corp. is seeing growth in revenues in the off-Strip and downtown properties.
Off-Strip revenues, not including downtown, earned $154.9 million, an increase of 1.2 percent from the same quarter last year, the fifth straight quarter of revenue growth, the company reported Wednesday.
Downtown revenues grew for the sixth consecutive quarter, with net revenues at $59.2 million, an increase of 1.3 percent from the same quarter last year.
Boyd Gaming's business model downtown is driven by tourism from Hawaii through travel packages. All three of the properties — California, Fremont, Main Street — achieved solid gains, President and CEO Keith Smith said. Lower fuel costs saved the flight charter service about $400,000.
The company reported earnings of $30 million, or 26 cents per share, on net revenues of $544.9 million for the second quarter. Comparatively, the second quarter of last year had a loss of $6.4 million or 6 cents per share.
For Boyd Gaming, the second quarter was one of acquisitions due to a strategic expansion. The Federal Trade Commission has given Boyd clearance to proceed with the purchase of Aliante Hotel in North Las Vegas and get approval from state Gaming Commission, said Smith. However, the FTC asked for more information on the acquisition of Cannery Casino Resorts LLC – Cannery in North Las Vegas and Eastside Cannery in Las Vegas.
"They haven't highlighted anything," Smith said in a conference call with analysts. "We just see it as a normal part of the process."
The company expects to close the sale on the Aliante in September and the Cannery and Eastside Cannery early in the fourth quarter.
"Today we are mainly focused on getting to the finish line on a couple of these transactions," he said.
For the newly acquired properties, it will be business as usual at the outset.
"We just want to make sure we know what makes these companies successful before we start making changes to them," said Smith.
In the South and Midwest, revenues declined compared to the same quarter last year in IP in Biloxi, Mississippi, and Par-A-Dice on the Illinois River in East Peoria, Ill., have competition, and two other properties are suffering because of the local economy, said Smith.
With fuel prices down, local oil field workers don't have as much to spend at Louisiana's Amelia Belle and Evangeline Downs, said Smith. But it isn't affecting Delta Downs, which caters to the Houston market and Sam's Town Shreveport, which draws from East Texas.
On Monday, the company disposed of their 50 percent equity interest in Borgata, with net cash proceeds of $589 million which will be used to pay down debt.
Shares of Boyd closed down 7 cents, or 0.37 percent, to $18.99. They were also down slightly in afterhours trade.