Rio to undergo renovations, rebranding
Updated March 18, 2021 - 7:20 pm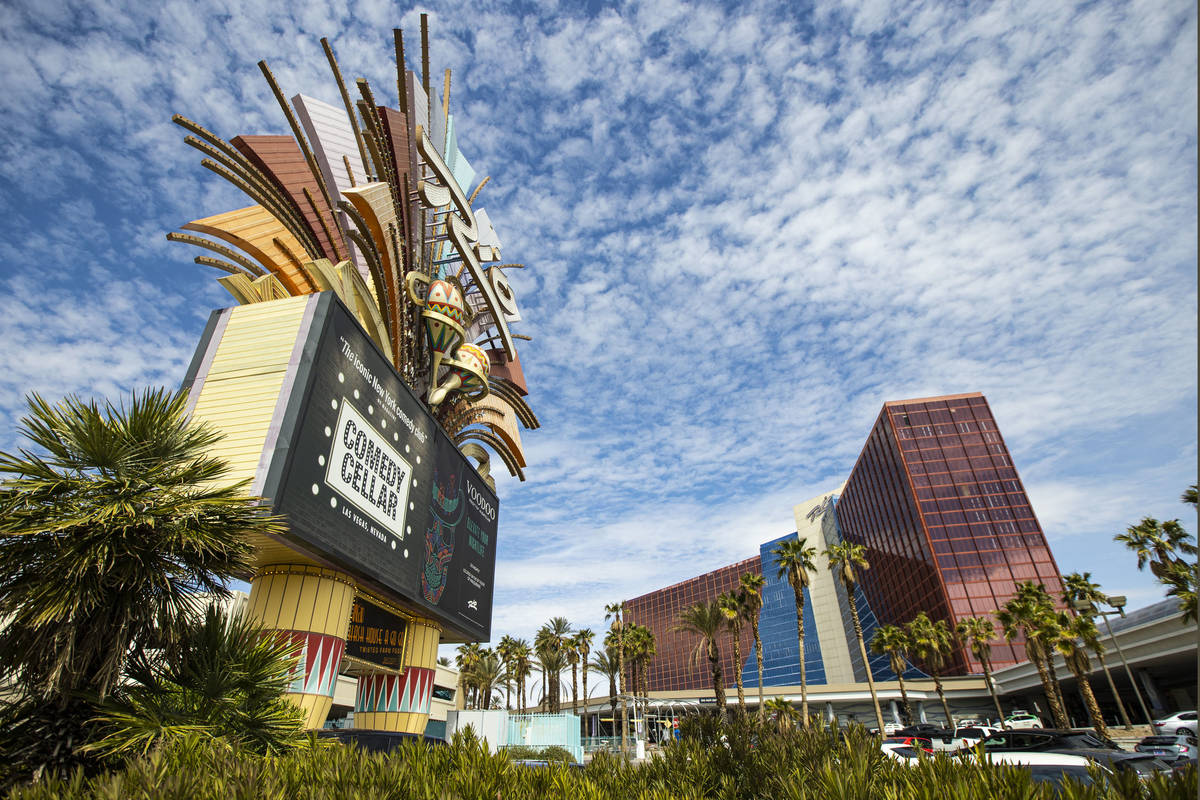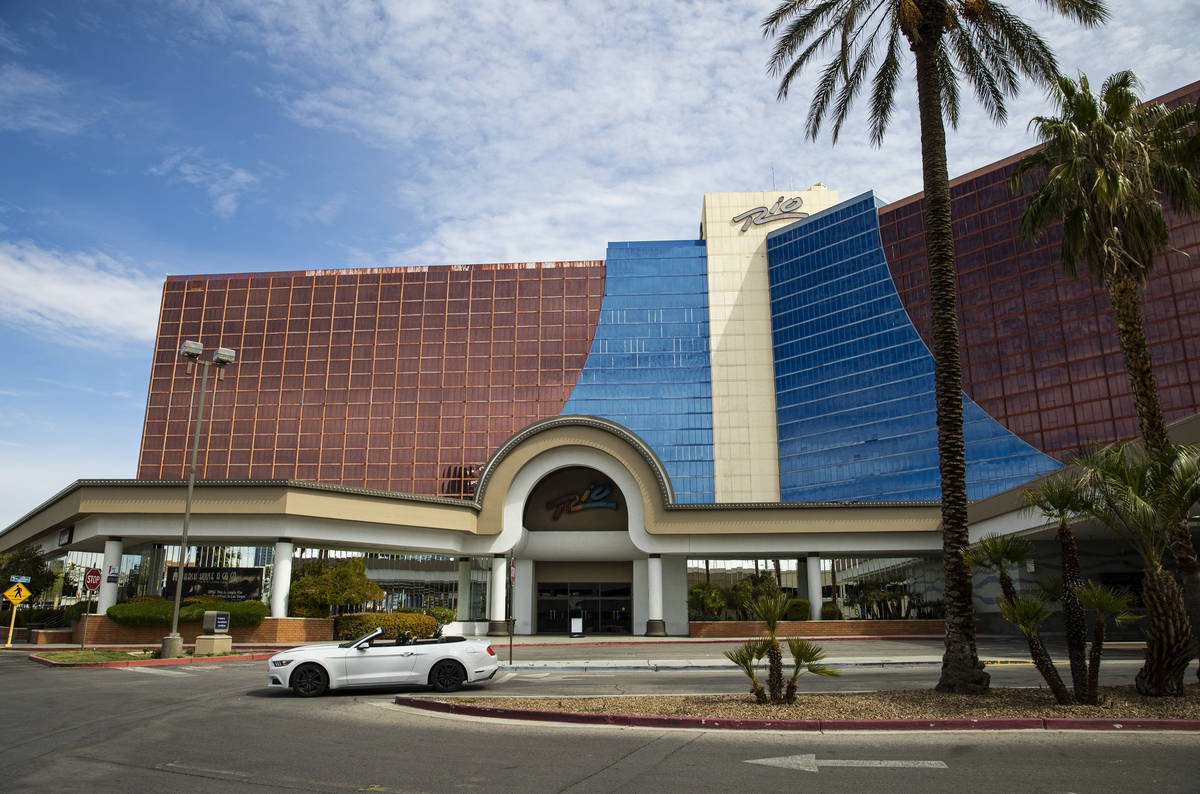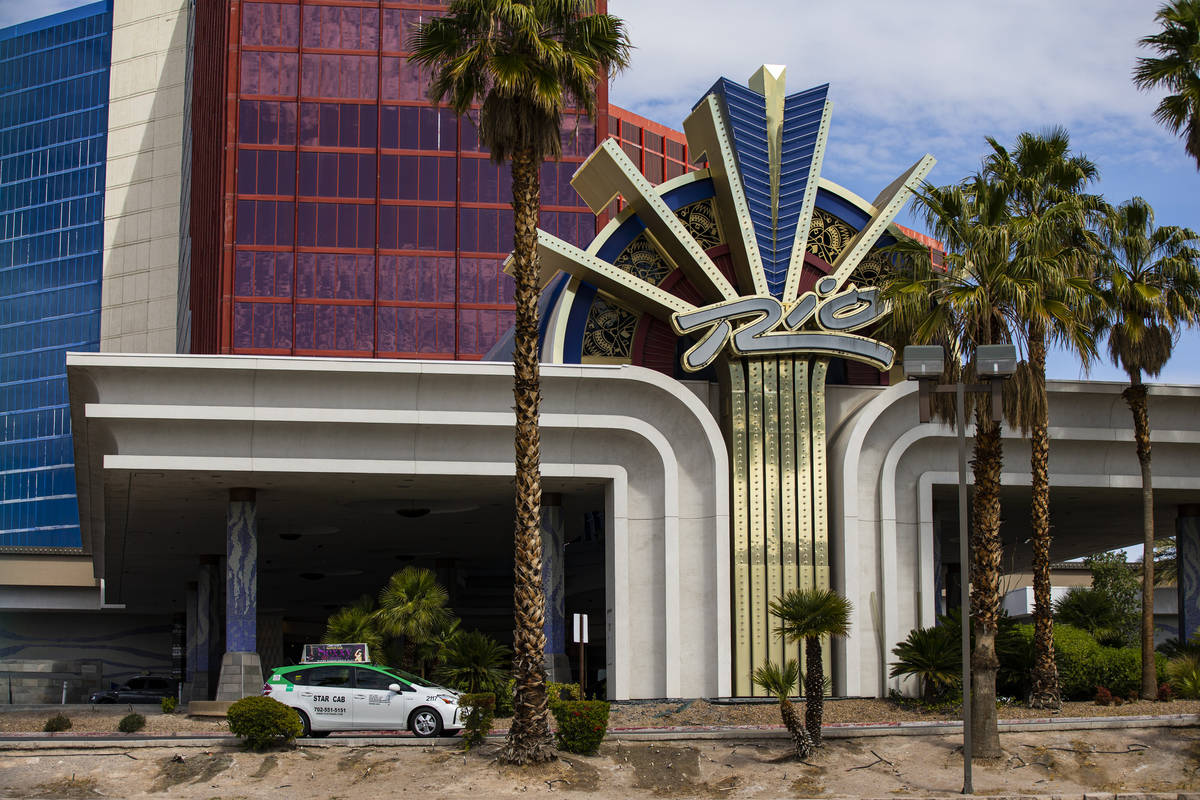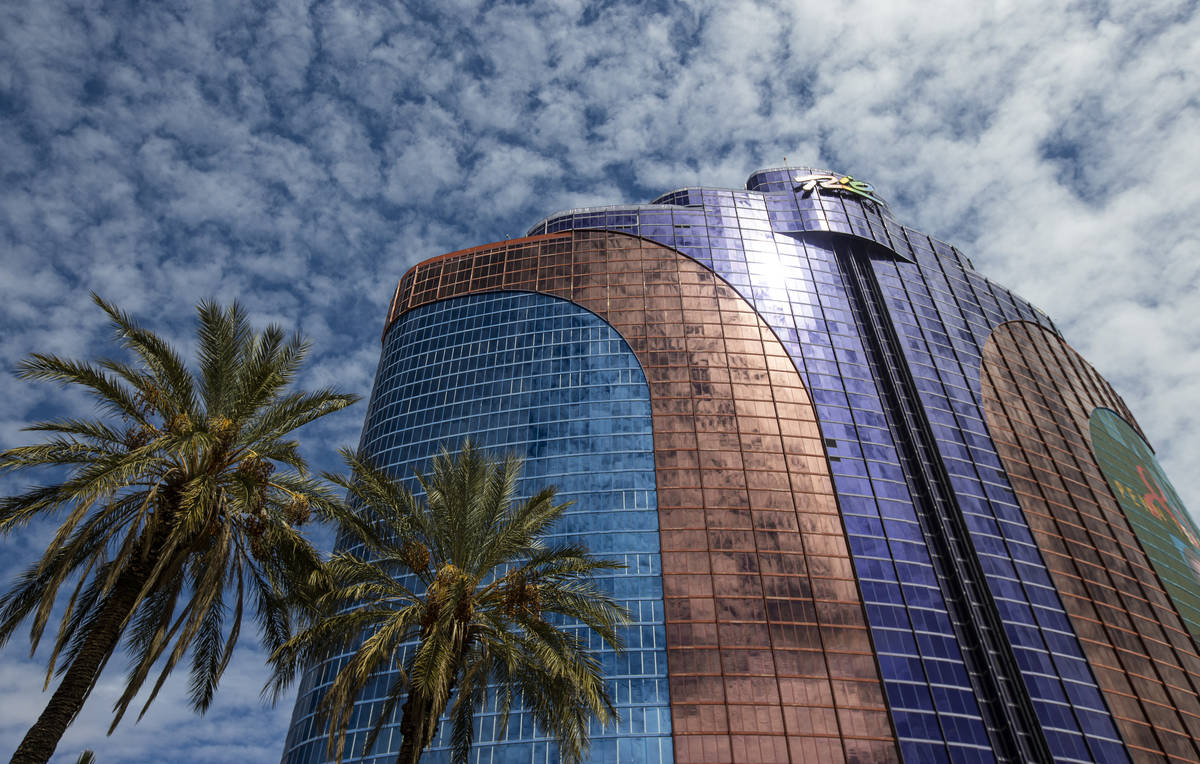 The Rio is getting a makeover with help from Hyatt Hotels Corp.
Dreamscape Companies LLC, which owns the Rio, announced a franchise and rebranding agreement with Hyatt on Thursday.
Dreamscape is set to lead multiphase renovation projects at the Rio that will bring "multiple Hyatt full-service offerings to Las Vegas," according to a news release.
The off-Strip property's name is not part of the overhaul, however.
"We will maintain the iconic Rio name," Dreamscape founder and CEO Eric Birnbaum said through a spokesperson.
Public spaces including its gaming, retail, food and beverage, spa and fitness and pool offerings will be redeveloped, and one of the Rio's hotel towers will be transformed into a 1,501-room Hyatt Regency Hotel, with guest rooms averaging 580 square feet. The remaining guest rooms — the property has more than 2,510 — will be branded or affiliated with one or more of Hyatt's other brands after renovations.
The agreement is no different than how The Cosmopolitan of Las Vegas franchises with Marriott International, Birnbaum said.
"Hyatt has long been looking to enter the Las Vegas market and, together with Dreamscape, can revitalize this Las Vegas landmark to attract high-quality group, business and leisure travelers in one of the most-visited leisure, group and convention markets in the world," a Hyatt spokesperson said.
Hyatt has two select-service Hyatt Place properties in the valley. This would be its first full-service hotel in the area.
Both Hyatt and Dreamscape declined to share financial terms of the franchise agreement. A Dreamscape spokeswoman later added: "We would prefer to leave renovation costs out right now."
Rio redo
Rio opened in 1990 as the valley's first all-suite resort, complete with the city's first dining room buffet and nightclub.
But the property over the years had lost its luster as a go-to spot. Founder Tony Marnell, who sold the resort to what is now Caesars Entertainment Inc. in 1999, told the Review-Journal in 2019: "The Rio needs a little TLC and it hasn't gotten a dime's worth."
After years of rumors that the property was up for sale, Caesars sold Rio to Dreamscape in late 2019 for $516.3 million. The agreement allowed Caesars Entertainment Inc. to manage the off-Strip property for two years at an annual rent of $45 million and an optional third year at $7 million.
Caesars and Dreamscape have since extended the initial lease agreement an extra year because of COVID-19 pandemic complications, potentially pushing back Dreamscape's full takeover as late as Dec. 15, 2023.
A Hyatt spokesperson said Thursday that the Hyatt Regency hotel is expected to open in 2023. When it does, World of Hyatt rewards members can earn and redeem points for Rio stays. Members already can use or gain points at MGM Resorts International properties in Las Vegas, and Las Vegas M life loyalty members can earn points for staying at Hyatt properties.
The loyalty program closed 2020 with over 25 million members and represented about 36 percent of its total room nights during the calendar year, according to Hyatt's most recent annual report.
"We know Las Vegas is an important destination for our guests, World of Hyatt members, and customers, and this project is a significant step for Hyatt as we continue to grow our brands in markets that matter most to our loyal travelers," Kimo Bertram, Hyatt's vice president of real estate and development, said in the release.
Dreamscape will use Hyatt's "massive reservation system to ensure we drive the proper traffic to the asset," which will otherwise be independent, Birnbaum said.
According to the news release, the renovated property will focus on leisure and business travelers and will offer more than 220,000 square feet of function space and meeting facilities.
"At Dreamscape, our goal is to acquire assets that drive long-term financial and cultural value, and we are very excited to team up with Hyatt on this project," Birnbaum said in the release. "The Rio Las Vegas is the perfect space to create the ultimate multipurpose venue in Las Vegas, and we are thrilled to work with the Hyatt team to revitalize the property."
Smart move, experts say
Gaming and hospitality experts praised the franchise and rebranding agreement as a smart move that could benefit Rio and its guests.
Rio is Dreamscape's first foray in the hospitality business; its executives are self-described "real estate guys."
Accordingly, the franchise agreement with Hyatt "absolutely" makes sense for the resort, said Mehmet Erdem, an associate professor of hotel operations and technology at UNLV.
"It's the textbook definition of what somebody who is not in the hotel business (does when it) acquires a hotel property," Erdem said.
Guests can expect a certain service standard with a Hyatt Regency hotel, a brand people know and trust, he said.
The agreement also expands the customer base. Rio would pop up in Hyatt web or mobile app search functions, and the loyalty program could attract Hyatt regulars.
Chad Beynon, gaming analyst with Macquarie Capital Inc., praised the agreement and called Hyatt a "top-five global hospitality brand."
The partnership represents what he sees as the growing importance of tying in loyalty rewards programs in Las Vegas, citing the soon-to-open Resorts World and its three Hilton brands.
"This strategy has helped other properties on the Strip, just because if somebody wants to use their Hyatt points, they can use them there," Beynon said.
Another UNLV hospitality professor, Amanda Belarmino, said the agreement helps Dreamscape establish clear policies and procedures. It also aids with marketing and differentiating the Rio from other integrated resorts.
"The important thing is to clearly communicate how the Rio may differ from the Hyatt brand standards and to create realistic expectations for guests loyal to both the Rio and Hyatt," Belarmino said.
Contact Mike Shoro at mshoro@reviewjournal.com or 702-387-5290. Follow @mike_shoro on Twitter. Contact Bailey Schulz at bschulz@reviewjournal.com. Follow @bailey_schulz on Twitter.