Sands wins approval of stadium land transfer for NY resort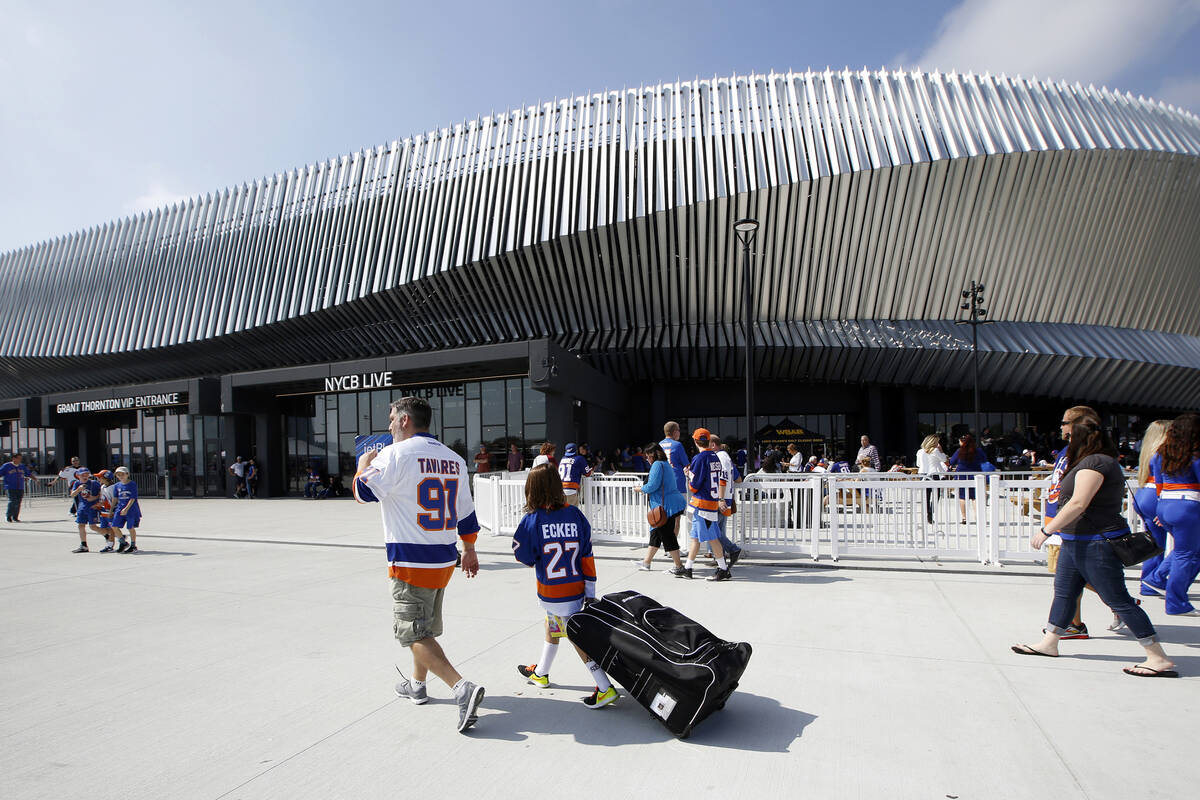 The Nassau County Legislature, the 19-member government entity that oversees Nassau Coliseum land, voted overwhelmingly Monday to transfer 72 acres to Las Vegas Sands Corp. to develop a downstate New York integrated resort with a casino.
Following a 5½-hour hearing, the Legislature voted 17-1 with one member absent to transfer the land to the Las Vegas-based company, which is one of several operators in the running for a casino license in New York. Just three will be granted.
Sands still has a long way to go before it can undertake the project.
Approval of the land transfer officially puts Sands in contention for a New York casino. Decisions on who gets the licenses are expected late this year or in early 2024.
Sands officials also must wait through a legal challenge as Hofstra University, which is near Nassau Coliseum, has filed a lawsuit against the Nassau County Planning Commission alleging that it approved a recommendation for the land transfer in violation of New York's open meeting law. Sands is not a party to the lawsuit. A court hearing is scheduled for Wednesday.
The Nassau County Legislature heard testimony from Sands executives, the county's police commissioner and financial experts before opening a public hearing that lasted more than two hours.
Of the 53 people who provided testimony in the public hearing, 18 spoke in opposition to the casino plan while 35 spoke in favor of it.
Legislators who spoke just before the vote said they favored the Sands plan because of the thousands of jobs the project would provide for construction and then on a permanent basis.
They also said they knew that three casino licenses are to be awarded in downstate New York and that the county may as well be a beneficiary of the tax revenue the resort would generate.
Sands also has pledged to build a resort regardless of whether they win one of the casino licenses.
Under terms of the deal with the county, Sands would receive a 99-year lease on the land.
The Nassau Coliseum, which was home to the New York Islanders NHL hockey team until 2021, is a 16,000-seat arena that hosts graduations, minor-league professional basketball games and lacrosse matches.
In January, Sands said its Long Island development would include outdoor community spaces, four- and five-star hotel rooms and a world-class live performance venue honoring the legacy of live music at the Nassau Coliseum. The company said the resort property would also feature celebrity chef restaurants, experiential events and venues and flexible meeting and convention space, including ballrooms.
Other amenities would include casino gaming, which is planned to represent less than 10 percent of the project's total square footage, a luxurious day spa, swimming pool and health club, and a variety of other entertainment programming.
The Review-Journal is owned by the Adelson family, including Dr. Miriam Adelson, majority shareholder of Las Vegas Sands Corp., and Las Vegas Sands President and COO Patrick Dumont.
This is a developing story. Check back for updates.
Contact Richard N. Velotta at rvelotta@reviewjournal.com or 702-477-3893. Follow @RickVelotta on Twitter.