Scientific Games laying off employees at Las Vegas headquarters
November 3, 2016 - 3:09 pm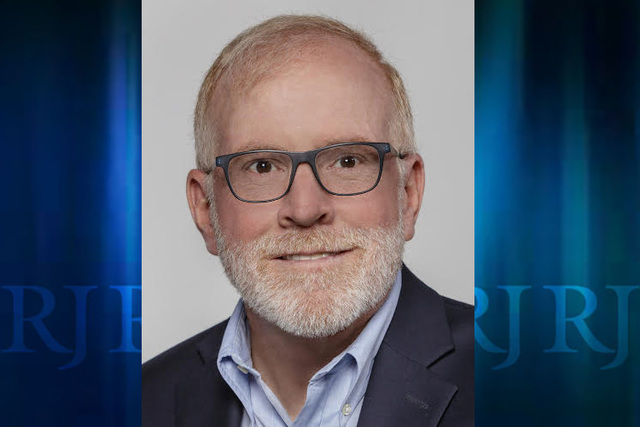 Las Vegas gaming equipment manufacturer Scientific Games has embarked on a $75 million annualized cost-cutting program it plans to initiate by the end of the year in a bid to reverse its losses.
An industry source familiar with the company said an unknown number of Las Vegas employees have been laid off.
The program, which was unveiled Wednesday and emphasized in an earnings conference call Thursday, will focus on driving the company back to its core businesses, Scientific Games President and CEO Kevin Sheehan said.
"We need to be on the cutting edge, not the bleeding edge," said Sheehan, who joined the company in August after working seven years as president and CEO of Norwegian Cruise Line.
Sheehan said the initiative, which is expected to cost $20 million to implement, will center around his perspectives as a new set of eyes reviewing company operations.
The company has already realized savings with its integration of the Bally Technologies, Shufflemaster and WMS brands last year and has begun to recover from the expenses of those transactions.
The company said in a statement that it would eliminate positions, but did not specify whether the company's Las Vegas workforce would be affected.
"To position Scientific Games for long-term growth, we are prioritizing our business strategies, streamlining and consolidating our processes and creating a more efficient, seamless organization," Sheehan said in a separate emailed statement.
"This initiative has resulted in reduced operational costs and the elimination of positions," Sheehan said. "We appreciate the efforts of those who are leaving Scientific Games and thank them for their contributions."
A source requesting anonymity said there were "massive layoffs" locally Thursday at the company's Las Vegas headquarters, which employs about 1,200 people.
The cost-cutting initiative came as Scientific announced losses in the third quarter that ended Sept. 30.
The company on Thursday reported a net loss of $98.9 million, $1.13 a share, on revenue of $720 million, compared with a net loss of $1.1 billion, $12.52 a share — in the quarter in which the mergers were completed — on revenue of $671.6 million in the third quarter of 2015. The $720 million revenue beat analysts' projections by 2 percent.
The 7 percent increase in revenue from last year was attributed to an 81 percent increase in its social gaming division and a 22 percent increase in gaming machine sales. Operating income was at $33.5 million compared with a loss of $988.2 million a year ago, primarily due to a $935 million goodwill impairment charge and $103.6 million in impairment charges for intangible assets.
Sheehan said the company expects to benefit from the positive responses it received to products shown at September's Global Gaming Expo and last month's National Association of State and Provincial Lotteries conference in Atlanta.
Gaming machine sales revenue grew 22 percent, due to a 1,705-unit increase in global shipments to 7,960 and an increase in the average sales price to $16,824 a unit.
The company capitalized on higher sales of its Pro Series WAVE, TwinStar and Dualos cabinets. U.S. and Canadian shipments were up 10 percent to 4,022 units, which included 3,033 replacements and 989 units for new casino openings and expansions, which included 245 video gaming terminals in Illinois.
The company's international shipments increased 52 percent to 3,038 units, including 945 for new casino openings and expansions. Scientific officials said their most notable year-over-year growth occurred in Asia, Australia and South America.
The company's international presence should pick up next year following Monday's announcement that Scientific has signed its 12th contact with Sol Kerzner's Sun International in South Africa.
Scientific is expected to supply games, tables and casino management systems to the 1-million-square-foot Sun Time Square resort, opening in Pretoria in April.
Scientific's stock closed up 20 cents, 1.8 percent, to $11.55 a share on heavy trading Thursday.
Contact Richard N. Velotta at rvelotta@reviewjournal.com or 702-477-3893. Follow @RickVelotta on Twitter.