Small roof fire at JW Marriott put out before fire crews arrive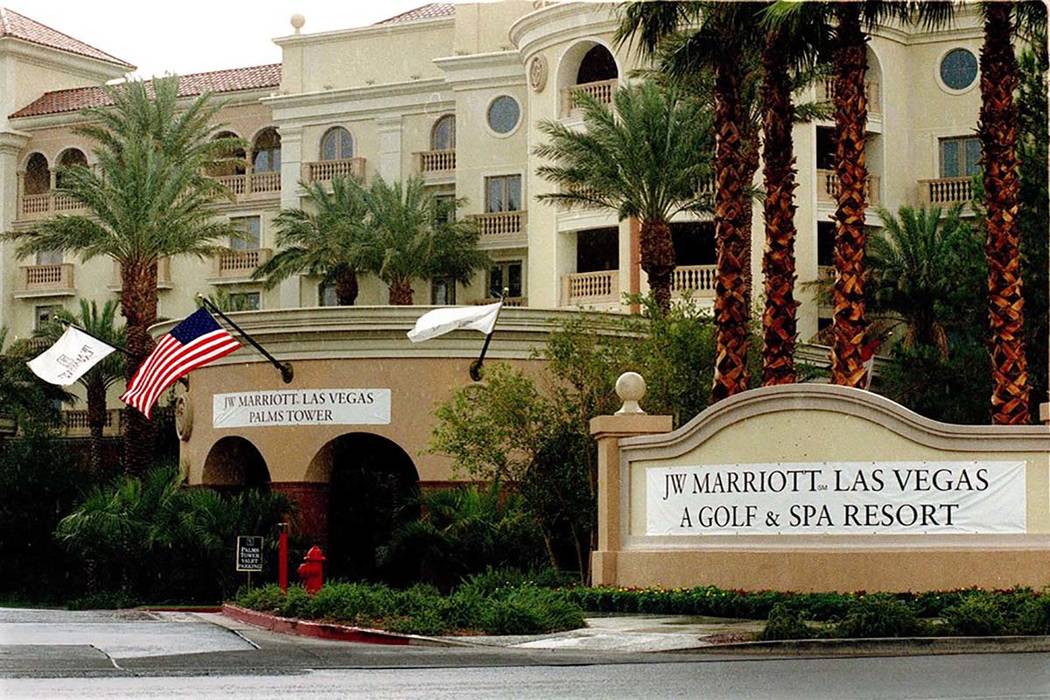 Firefighters responded to the JW Marriott Las Vegas Wednesday morning after welders working on the roof started a small fire.
Crews were called to the Marriott, 221 N. Rampart Blvd., about 7 a.m. according to Las Vegas Fire Department spokesman Tim Szymanski.
Szymanski said a small fire started on a small piece of wood near where the workers were welding on the roof and was already out by the time crews arrived.
The hotel and casino were not affected, Szymanski said, and no one was evacuated or injured.
Contact Max Michor at mmichor@reviewjournal.com or 702-383-6239. Follow @MaxMichor on Twitter.