Statewide gaming revenue up, but Strip numbers fall again
December 30, 2014 - 2:19 pm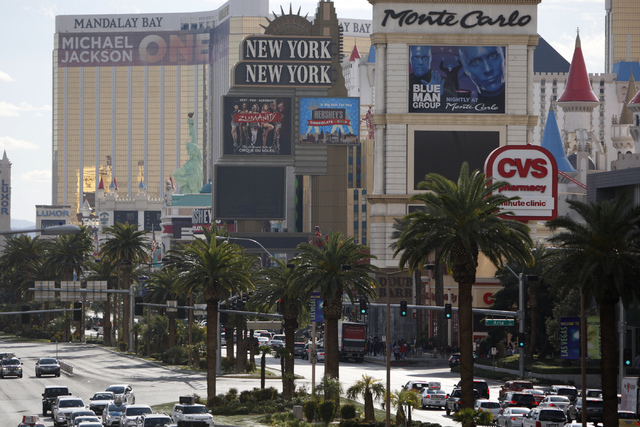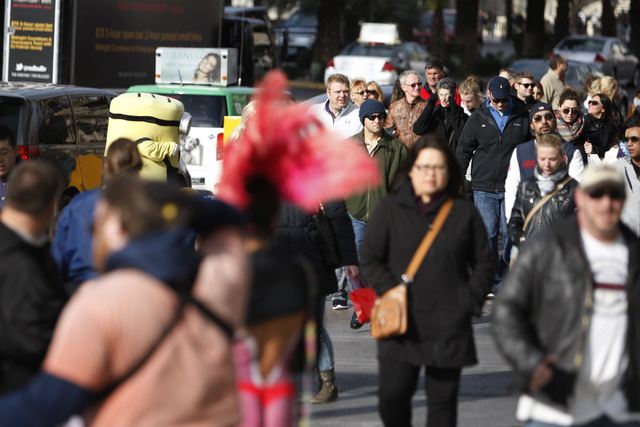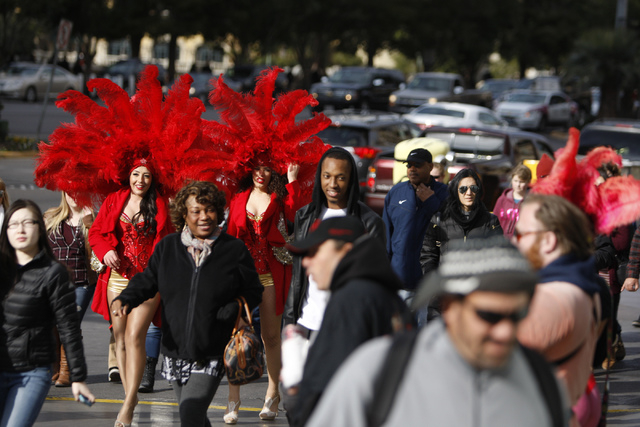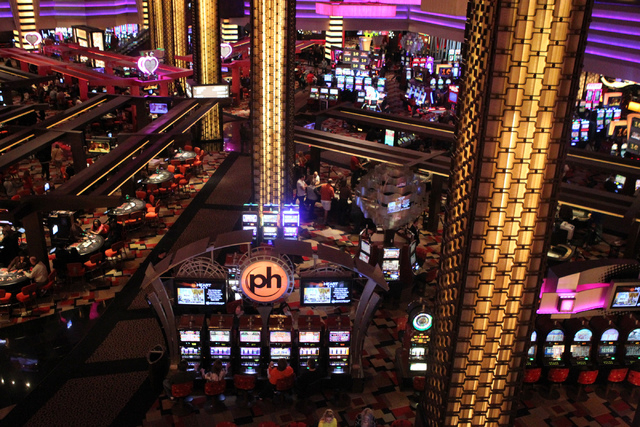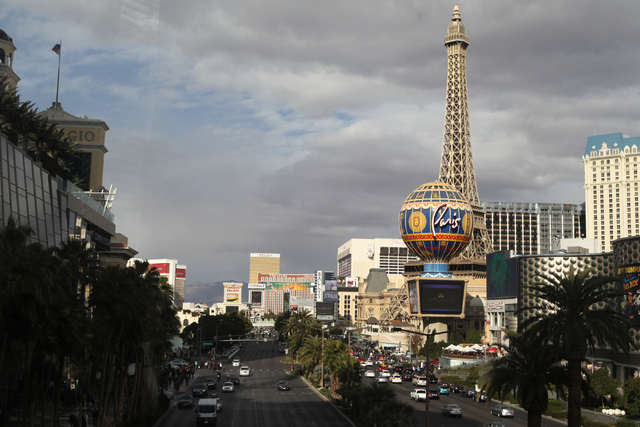 Nevada ended three straight months of gaming revenue declines in November.
Strip casinos weren't so lucky.
A hefty drop in table game revenue — which included a 1.1 percent dip in baccarat results — sent Strip resorts to their fourth straight monthly gaming decrease in 2014.
The Gaming Control Board released the results Tuesday.
Wall Street, however, looked beyond the raw numbers.
For the first 11 months of 2014, Strip gaming revenue is down 0.5 percent compared to the $6.5 billion the market collected in all of 2013.
However, J.P. Morgan gaming analyst Joe Greff said the Strip appears relatively healthy, compared to the first two months of the year. After January and February, Strip gaming revenue was down more than 12 percent.
"We maintain our positive outlook for the Las Vegas Strip, and believe the overall recovery will continue heading into 2015," Greff told investors.
Statewide, casinos collected $876.3 million in gaming revenue during the month, an increase of 0.4 percent. The ever-so-slight uptick ended a nose dive that began in August.
Meanwhile, casinos along the Strip collected $508.3 million in gaming revenue during November, a decline of 4 percent and the area's fourth straight monthly decrease.
Elsewhere in Clark County, four reporting areas — downtown, North Las Vegas, Laughlin and the Boulder Strip, all reported healthy double-digit increases. The county as a whole saw a gaming revenue decline of just less than 1 percent in November.
Baccarat revenue, which has driven the Strip's results for much of the past few years, declined to $128 million during November. The amount wagered on the game during the month was $1.032 billion, which was also a 1 percent drop. The hold percentage on baccarat wagers was 12.4 percent, which was consistent with the same figure in November 2013.
The Strip's revenue from all table games fell 8 percent to $278 million. Excluding baccarat, table game revenue on the Strip was off 13.9 percent. Total table game wagering on the Strip was off 2.3 percent in November.
Stifel Nicolaus Capital Markets gaming analyst Steven Wieczynski said the November 2013 gaming revenue total of $529.4 million was a 23 percent increase over the same month of 2012, giving casinos a challenging comparison.
Baccarat revenue in November 2013 grew 91 percent. Wieczynski said Strip casinos — unlike Macau — haven't been hurt by reduced baccarat play due to crackdowns on corruption by the Chinese government, which has targeted high-end junket operators.
"All things considered, we view the November results in a positive light," Wieczynski said. "We believe the baccarat results confirm recent headwinds in the Macau market have not proportionately spilled over into Vegas."
Also on the Strip, slot machine revenue increased 2 percent in November, but the amount wagered on the game was off 2.5 percent.
"The decline in slot volumes, a key indicator of the mass market, and the continued decline in table volumes are notable," said Wells Fargo Securities gaming analyst Cameron McKnight.
Sports wagering was one positive during the month. Gamblers wagered $535 million on sports in November, which included $400.7 million on college and professional football. Both numbers were all-time single month records.
More good news came from the downtown and locals markets.
Casinos downtown grew revenue 12.7 percent in November. North Las Vegas casinos recorded the largest monthly increase of any reporting area in the state, with gaming revenue up 37.6 percent.
The Strip was the only reporting area of Clark County to record a decline during the month.
Macquarie Securities gaming analyst Chad Beynon said the results from locals market was good news for Boyd Gaming Corp., which operates the Coast Casinos brands, Sam's Town and three downtown resorts.
Last month, Beynon upgraded his view of Boyd because of healthier results in the regional casino markets, such as the Midwest and the South.
"We view any recovery in the Las Vegas market as a bonus, given the flat growth nature during the past three years," Beynon said. "November locals and downtown data was relatively positive, in our view."
Online poker revenue in Nevada was $641,000 during in November. The figure will most likely be the last time Nevada reports monthly online poker results since only two sites are still operating. Ultimate Poker stopped operations in mid-November.
Nevada collected $47.4 million in gaming taxes during December, based on November's figures, a decline of 5.2 percent from a year ago. For the first six months of the fiscal year, gaming tax collections are down less than 1 percent.
Contact reporter Howard Stutz at hstutz@reviewjournal.com or 702-477-3871. Find him on Twitter: @howardstutz.