Station Casinos adds NFT rewards to loyalty program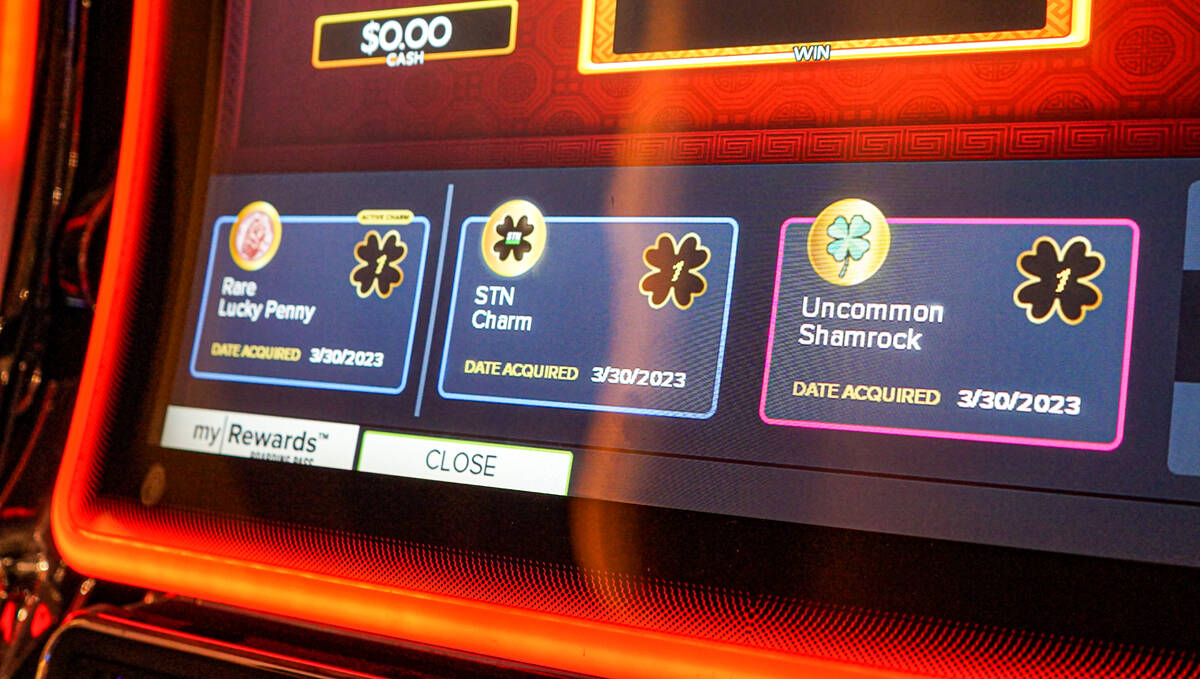 Another Las Vegas-based company is enrolling in the use of non-fungible tokens by rewarding the digital art to players during slot play.
Station Casinos on Friday debuted STN Charms, an extension of its Boarding Pass casino loyalty program that rewards customers with NFTs, a type of unique digital art tied to blockchain technology. At launch, all loyalty members are automatically enrolled and will receive the debut shamrock Charm — an NFT displayed on the slot machine's service window when a player cards in.
Tom Mikulich, senior vice president of innovation at Station Casinos, said the idea was in the works for a few years. It drew inspiration from popular mobile games like Candy Crush Saga, where customization comes with leveling up, and by players who use good luck charms while gambling.
"The end result: a collection of digital good luck charms that level up in luck when you win," Mikulich said in an emailed statement.
The slot program gives players various NFTs through multiple paths to earning. New pieces are released each month and each charm is distinguished by category, by one of five rarity levels and by luck level, which is the value associated with the guest's winnings while the charm is active on the slot machine, according to the company.
STN Charms was created in partnership with Web3 service providers Mintable Pte. Ltd. and Intergalactic Agency Inc. Mintable's platform allows rewards members to buy, sell and display the NFTs while Intergalactic designed the custom end-to-end system for the Charms, Station said in a news release.
Other Las Vegas casinos and entertainment companies have deployed NFTs. Circa in downtown Las Vegas launched a Vegas Vickie NFT in March 2022, claiming to be the first casino in Vegas on the blockchain. Allied Esports Entertainment Inc., owner of the HyperX Arena at Luxor, debuted a rewards program with NFT prizes in May.
But Station hopes its patent-pending NFT program feels more like a "game within a game," Mikulich said. He also thinks it'll give more dimension to the player's club, which is typically three to five levels.
"We believe STN Charms will reshape the casino gaming landscape and modernize loyalty programs making for a more rewarding and fun gaming experience for our guests," he said.
McKenna Ross is a corps member with Report for America, a national service program that places journalists into local newsrooms. Contact her at mross@reviewjournal.com. Follow @mckenna_ross_ on Twitter.