Station Casinos to reopen without poker rooms
Updated May 20, 2020 - 9:21 am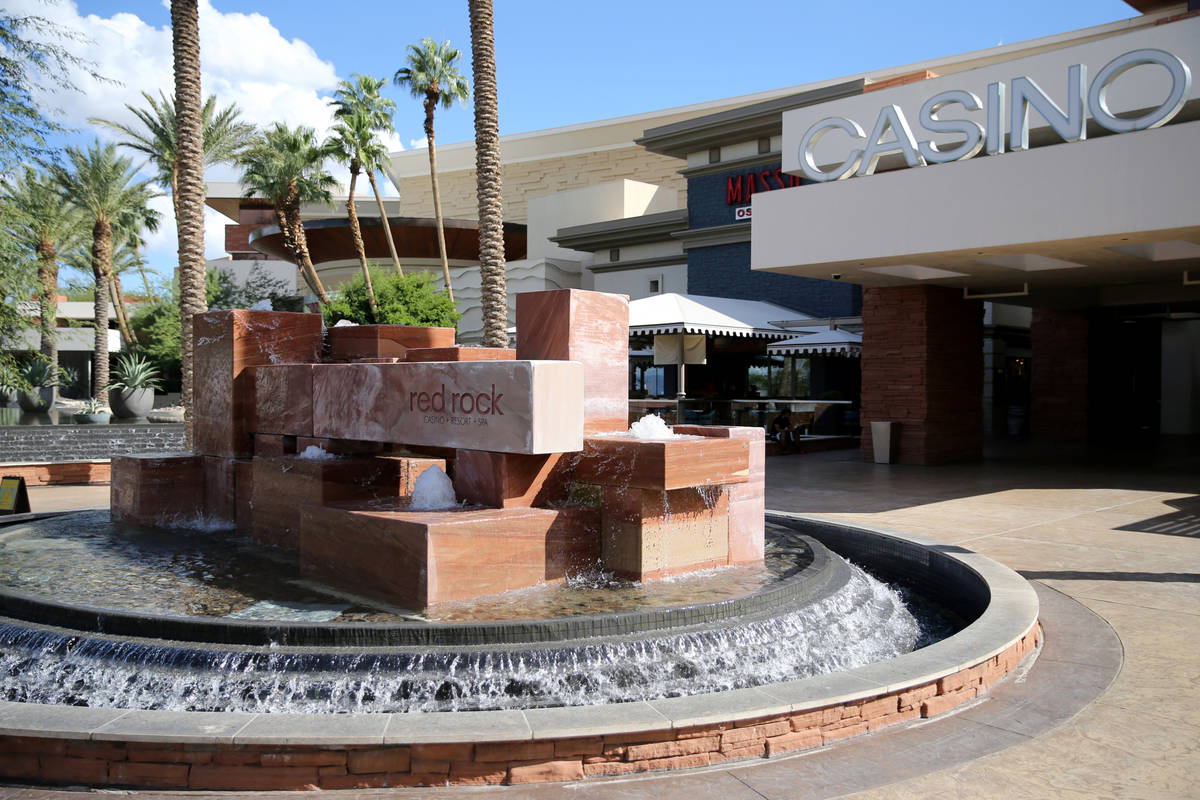 Station Casinos is gearing up to reopen its Nevada properties, and visitors can expect to see changes.
Select properties — Texas Station, Fiesta Henderson, Fiesta Rancho and the Palms — will remain closed throughout the first phase of the company's reopening plan. There will also be no poker, buffets or movie theaters in that phase.
Chief Financial Officer and Executive Vice President Stephen Cootey said the company's reopening strategy should help it become more efficient in the long run.
"In our 40-year-plus history we have weathered a lot of challenges, and we'll weather this one as well," he said during an earnings call Tuesday.
Effects of the outbreak
It's been more than two months since Red Rock Resorts — the parent company of Station Casinos — closed its Las Vegas-area properties.
On Tuesday, it reported a 15.6 percent decline in revenue in the first quarter as a result of casino closures during the coronavirus pandemic, down from $447 million in the same period last year.
Amid the crisis, the company has cut executive salaries, suspended its quarterly dividend, terminated and negotiated certain vendor agreements and laid off a "significant" number of workers, reducing full-time staff by just under 40 percent.
In all, the company is expected to reduce operating expenses by roughly $150 million. Cootey said he's "positive" these adjustments will position the company to better manage uncertainties moving forward.
What it won't be cutting in the near term are property assets, according to CEO Frank Fertitta III, who shot down rumors that the Palms is for sale.
"The Palms will be reopened based on what we see from initial demand with the six properties (opening in the first phase) and then what we're able to see in terms of tourists coming back to Las Vegas," he said. "Our plan is to reopen the Palms, but it's going to be dependent on what we see."
The company had about $950 million in cash as of May 18 and is burning roughly $49 million each month in current conditions. The company has "ample liquidity" to withstand an extended zero-revenue environment, if shutdowns continue, Cootey said.
Dependence on locals
Demand is a big question mark moving forward, Fertitta said.
The "majority" of the company's revenue comes from the local gambling market, with most customers living within three miles of Station Casinos' properties. As for slot revenue — the company's primary profit generator — Fertitta said "a big portion" comes from retirees and baby boomers, those who aren't necessarily reliant on employment.
He added that government action in recent months has done a good job providing for local customers who have lost their jobs during shutdowns.
"We're hopeful that the government unemployment checks and all will be able to bridge to the other side of a good strong recovery on the Las Vegas Strip," he said. "In short- to mid-term, we should be OK."
Company research found that 80 percent of customers want to return within two weeks of the properties' reopening but are "very concerned" about health and safety.
That's why the company has "gone to the greatest lengths" to reduce friction and create a positive guest experience, Fertitta said.
On Monday, the company released an updated health and safety plan for reopening, which includes plans to require personal protective equipment and COVID-19 testing among staff, limited seating at table games, thermal scanners at entrances and social distancing.
"There (are) definitely unknowns. We're not sure what this is exactly going to look like on the other side," Fertitta said. "I think some of the new guidelines definitely will have friction in terms of the customer experience."
Contact Bailey Schulz at bschulz@reviewjournal.com or 702-383-0233. Follow @bailey_schulz on Twitter. Contact Richard N. Velotta at rvelotta@reviewjournal.com or 702-477-3893. Follow @RickVelotta on Twitter.
Red Rock Resorts Inc.
First-quarter revenue and earnings for Las Vegas-based Red Rock Resorts Inc., operators of the Red Rock Resort, Green Valley Ranch, Palms and Palace Station among other Las Vegas locals properties. (Nasdaq: RRR)
Revenue
1Q 2020: $377.3 million
1Q 2019: $447 million
Change: -15.6%
Net income/(loss)
1Q 2020: ($177.8 million)
1Q 2019: $20.3 million
Change: —
Earnings/(loss) per share
1Q 2020: ($2.18)
1Q 2019: 16 cents
Change: —