Steve Wynn files suit to stop release of sexual misconduct report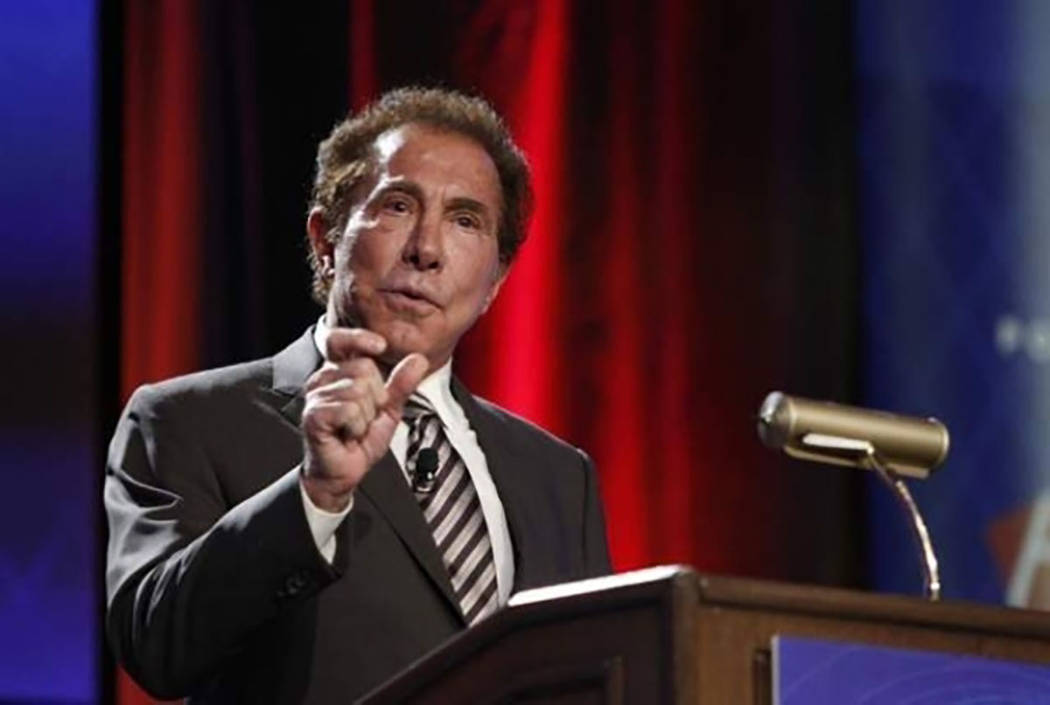 Former Wynn Resorts Ltd. Chairman and CEO Steve Wynn has filed a lawsuit attempting to block the public release of an investigative report by the Massachusetts Gaming Commission.
The lawsuit, filed Wednesday in Clark County District Court, names the commission, investigator Karen Wells of the commission's Investigations and Enforcement Bureau, and his former company.
The six-count suit seeks to block the report's release based on it containing or relying on Steve Wynn's attorney-client privileged communications from Wynn Resorts' six-year litigation against former business partner Kazuo Okada. Earlier this year, Wynn Resorts settled the complaint with Okada.
'Donned the judge's robe'
"Recognizing that they have conducted their months-long investigation into Wynn Resorts with total disregard for protecting the privileged communications of Mr. Wynn — who, again, has no ability to determine what communications and materials have been provided to regulators — Mass Gaming officials have simply donned the judge's robe, cracked the gavel and unilaterally determined that Mr. Wynn has failed to sustain his burden of establishing that any privilege applies to the unknown universe of documents acquired during the Mass Gaming investigation," the lawsuit says.
The lawsuit indicates Wynn is going to court "because the stated position of Mass Gaming and the continued silence of Wynn Resorts are tantamount to requiring Mr. Wynn to fight this privilege battle while blindfolded and with both arms tied behind his back…"
The Massachusetts Gaming Commission investigation, begun in January, was spurred by multiple media reports alleging that Steve Wynn engaged in sexual misconduct with dozens of female employees when he was a company executive. Wynn has adamantly denied the allegations.
He resigned as chairman and CEO in February and subsequently sold all his stock interest in the company. In May, the Massachusetts Gaming Commission determined that Wynn was no longer qualified to hold a gaming license in the state.
The commission's Investigations and Enforcement Bureau continued its investigation and is due to release the report and conduct an adjudicatory hearing in December to determine if the company and its officers meet state suitability standards to continue holding a license.
Parallel investigations have been conducted by Wynn Resorts' board of directors and Nevada's Gaming Control Board.
The six causes listed in the lawsuit include breach of contract, breach of "implied covenant of good faith and fair dealing" and breach of fiduciary duty against Wynn Resorts; interference with contractual relations and aiding and abetting breach of fiduciary duty against Wells and Mass Gaming; and the injunction to block release of the report against all defendants.
The lawsuit includes 12 exhibits of redacted communications dated Oct. 4 through Nov. 1 between attorneys in support of Steve Wynn's claims.
A representative of Wynn Resorts said the company had no comment on the lawsuit
The Massachusetts Gaming Commission said it would fight the lawsuit.
"We're not surprised by this development," Massachusetts Gaming Executive Director Edward Bedrosian said during Thursday's Gaming Commission meeting in Boston. "In fact, we've already retained local counsel in Nevada to help us litigate these issues as quickly as possible so we don't delay finishing the report and then having an appropriate adjudicatory hearing."
The commission also issued a statement saying Wynn's suit was no surprise and that it would defend against Wynn's "baseless claims."
Contact Richard N. Velotta at rvelotta@reviewjournal.com or 702-477-3893. Follow @RickVelotta on Twitter.
Steve Wynn Lawsuit by Las Vegas Review-Journal on Scribd