Steve Wynn sues for defamation, claims 'leering' accusations false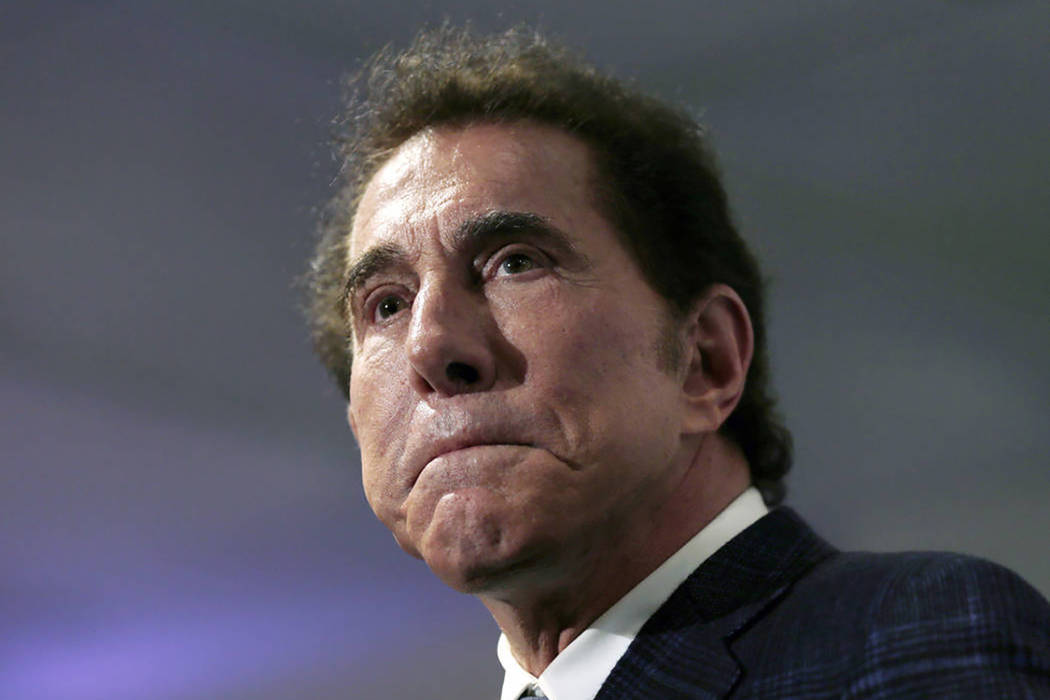 Steve Wynn sued attorney Lisa Bloom and her law firm for defamation on Thursday, calling accusations that he leered at female performers false, an effort to pressure him into paying money and further stating he was legally blind at the time.
Wynn's defamation lawsuit is a response to a press release of March 22 from The Bloom Firm in which Lisa Bloom said she represents "a new woman alleging sexual harassment and retaliation against Steve Wynn."
Lisa Bloom represented the woman with whom Wynn privately settled for $7.5 million in 2005.
The release claimed the client was a dancer from the show ShowStoppers at Wynn Las Vegas from late 2014 through late 2016.
"During rehearsals, dancers would normally wear jazz pants, tank tops, or other casual fitness wear. Yet when Mr. Wynn stopped in to the rehearsals, which he did often when he was in town, the female dancers were instructed immediately to strip down to bras and panties, put on heels, and apply extra makeup so as to be sexually appealing to Mr. Wynn. Mr. Wynn would then sit in the front row of the theater and leer while the female performers danced particularly physically revealing segments of the show," the press release said.
But in court documents filed Thursday in federal court in Nevada, Wynn responded by saying, "During rehearsals of ShowStoppers, all performers – men and women – were expected to wear audition-appropriate attire. The performers selected their own audition-appropriate rehearsal attire."
Court documents also include a letter that Wynn's attorney sent to Bloom saying, "I strongly suspect that at the time you wrote your fictional press release, you intentionally ignored the undisputed fact that Mr. Wynn was legally blind at all times you allege that he "leered" at (redacted name) on the stage from late 2014 through late October. It is a matter of public record that Mr. Wynn has suffered severe problems with his eyesight for decades and has been legally blind since 2010."
Wynn is seeking at least $75,000 in damages from Bloom, according to the lawsuit.
Wynn stepped down as CEO and chairman of Wynn Resorts on Feb. 6, after multiple allegations of sexual misconduct and sexual harassment.
Bloom said in a statement Thursday that her client has "witnesses to back up her allegations" and that she "will not be bullied" or "silenced."
"In my opinion, Mr. Wynn sued me in an attempt to intimidate other women. This time, he chose the wrong woman. I will fight him in court, and I will win, just as I have won against so many other high profile men," the statement said. "Perhaps Mr. Wynn has not heard of the #MeToo movement. It is even more powerful than an unemployed billionaire."
Contact Nicole Raz at nraz@reviewjournal.com or 702-380-4512. Follow @JournalistNikki on Twitter.