Stocks soar for Las Vegas Sands, Wynn after Macao licensing news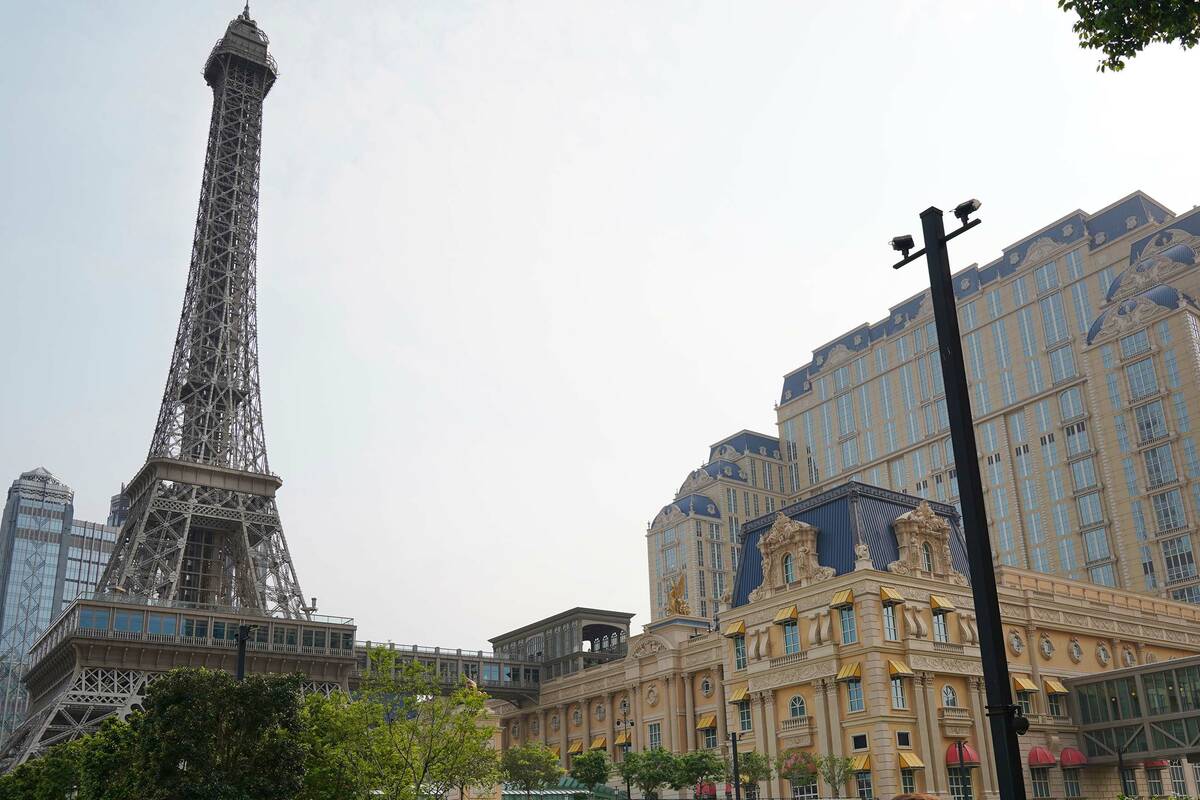 The stock prices of two Las Vegas-based gaming companies with operations in Macao soared Friday after the government there clarified its casino licensing framework following earlier proposals that clouded the region's outlook.
Las Vegas Sands Corp., which operates one property on the Macao peninsula and five on the offshore Cotai Strip, saw its shares rise 14.15 percent to $42.99 per share. Shares for Wynn Resorts, which operates two resorts on the peninsula and one near Cotai, were up 8.60 percent to $91.47 per share Friday.
MGM Resorts International saw its stock tick up slightly to $44.47 per share, from Thursday's $44.24 close.
The details of the proposal were unveiled Friday by Macao's government.
The number of gaming licenses given out by the Macao government under the proposed structure will remain at six, while the length of those license terms will be halved to 10 years. The proposal still needs to be approved by the Macao government.
"Following a period of careful consideration that included feedback from the concessionaires and the public, Macao's Executive Council provided new details on the proposed revisions to the gaming law. The overall tone and details provided by the authorities are very encouraging," Wynn Resorts said in a statement Friday.
Representatives from MGM and Las Vegas Sands did not respond to requests for comment.
Casino stocks for gaming companies with Macao operations fell dramatically in September amid concerns that Macao's licensing structure would become significantly more onerous, with the current licenses set to expire in June.
The Macao market is important to the three Las Vegas companies because large percentages of gross gaming revenue are generated there. Sands, the market leader in Macao, generates around 60 percent of its revenue from its casinos there and the company is divesting its Las Vegas properties to focus primarily on Macao, Singapore and new domestic markets.
Wynn is less exposed with a smaller market share and a more diverse set of assets in Las Vegas and in Massachusetts. MGM has the smallest exposure in Macao among the American companies with its diverse domestic portfolio as well as a partnership in Macao.
Analysts said the new recommendations add clarity to what was a murky licensing outlook for Macao.
"We think this is a positive outcome and meaningfully reduces Macao license risk and license term risk for the Macao operators," JP Morgan analyst Joseph Greff said in a note to investors Friday morning.
"This (Friday) morning, in what we view as a decidedly favorable event, even if logically expected, the Executive Council concluded its work and released the key terms of the legal framework of the gaming law," New York-based Deutsche Bank gaming industry analyst Carlo Santarelli said in a note to investors. "As expected, the reworked gaming law largely mirrors the public consultation findings from December, a positive in our view."
The consultation basically maintained a status quo position in the awarding of concessions. The new terms of the law did not increase the tax rate, which currently is at a maximum of 39 percent — a potential point of concern for all of the concessionaires in the special administrative region near Hong Kong.
"With three American operators over there in Wynn, Sands and MGM, and two of those having major exposure to that market (Wynn and Sands), bringing further clarity to the future of the market only helps shore up their bottom line," said Brendan Bussmann, director of government affairs for Las Vegas-based Global Market Advisors.
Bussmann said the encouraging things about Friday's news are that the tax rate will stay the same, that the government will continue to work with just six concessionaires and that licensees will know they'll have agreements in place for 10 years.
The Review-Journal is owned by the family of Dr. Miriam Adelson, the majority shareholder of Las Vegas Sands Corp.
Contact Colton Lochhead at clochhead@reviewjournal.com. Follow @ColtonLochhead on Twitter. Contact Richard N. Velotta at rvelotta@reviewjournal.com or 702-477-3893. Follow @RickVelotta on Twitter.