Swingers Club will bring dueling pianos, golf, booze and disco to Plaza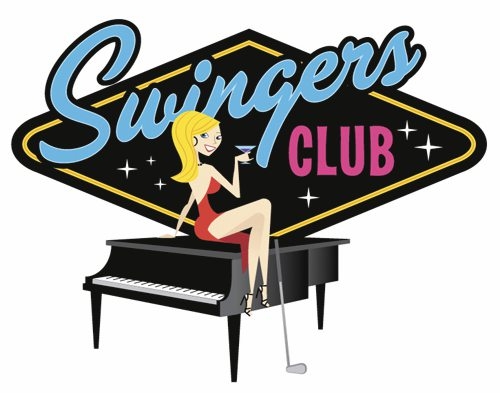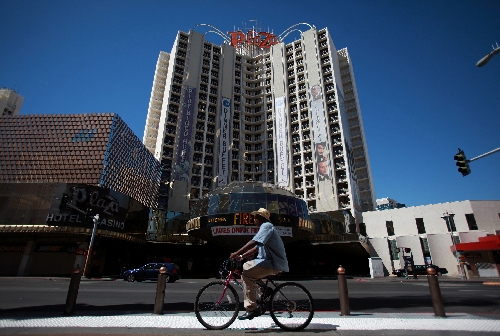 In Las Vegas, where labels like "unique" and "never-before-seen" are hung on bars that look like they came off the same assembly line, Anthony Cools' new Swingers Club just might live up to its hype.
His new bar — and so much more — to open in the downtown Plaza will offer elements that are conventional, though usually not found in the same room:
Dueling grand pianos, suitable for lounge acts and audience sing-a-longs?
Check.
Nine-hole, glow-in-the-dark putt-putt golf?
Got one.
Booze?
Indeed.
Disco (almost) to dawn?
But of course.
"We are trying to do the exact opposite of what everybody else does," said Cools, the stage hypnotist at Paris Las Vegas since 2006.
Whether golfing for beer is the precise antithesis of an ultralounge, Cools thinks that getting people off bar stools and on to miniature fairways will "cause them to mingle and move around. What better way to meet people?"
Plans are still hush-hush, but Cools said the miniature links will surround two grand pianos and each hole will have a Las Vegas theme. He declined to describe he holes beyond cryptic references to Elvis and a haunted house, or say how much the whole thing will cost.
"It sounds confused but it could work," said Jeff Manno, principal of the Los Angeles consulting firm Outlier Group. "It seems to appeal to two different groups."
The club will open at 11 a.m., with piano playing from 9 p.m. to 2 a.m. That appeals to an older, more sedate crowd, he said. Putt-putt golf is more commonly associated with families, but Cools believes it will draw groups such as bachelor parties scaled to $5 beers rather than $500 bottles.
From 2 a.m. to closing black lights will bring out the course's luminescent trim while a disc jockey goes disco.
Cools and his partners in the not-so-subtle double entendre Swingers Club, nightclub industry veterans and fellow Canadians Keith Takaoka and Shawn Young, conceived of the bar as a place that would appeal to the middle market. When the Plaza reopens on Aug. 24 after a $35 million renovation, it will target visitors who expect more than the cheap sleep the Fremont Street landmark had become in recent years but who don't want to wallow in luxury.
The partners started with the concept of dueling pianos, something with a track record on the Strip that never made it to downtown.
"Live entertainment, for sure, is coming back in a big way," said Manno.
The partners then decided to mix in the golf, a concept that Takaoka and Young first tried at a Calgary, Alberta, sports bar in the 1990s, and place the pianos in the middle of the course akin to sand traps.
Yet Cools does not worry about putting putters into the hands of hard-partying patrons who might want to take swings at things other than glow-in-the-dark balls.
"That is not the clientele we are going after," he said. "We are not going to be playing hip-hop or rap or R&B, with the kind of clientele that can cause problem. The bad element does not go to listen to dueling pianos."
Contact reporter Tim O'Reiley at
toreiley@reviewjournal.com or 702-387-5290.