Three charged in roulette-cheating conspiracy at Iowa casino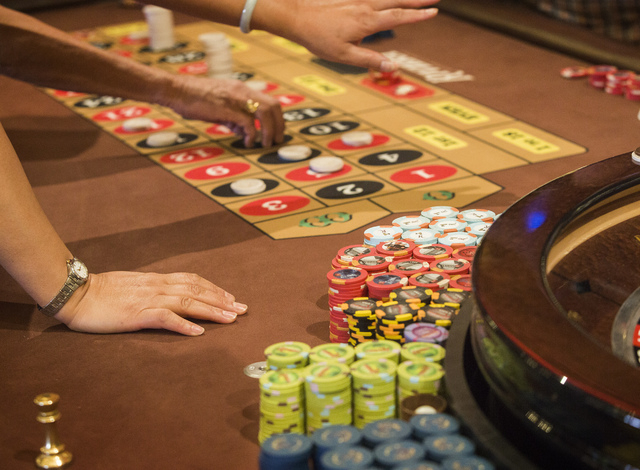 COUNCIL BLUFFS, Iowa — A supervisor at an Iowa casino, a dealer and a patron have been charged with conspiring to cheat at roulette and split thousands of dollars in illicit winnings, investigators said Wednesday.
The trio carried out the scheme on several occasions in February and March at the Horseshoe Casino in Council Bluffs, according to an investigator's affidavit filed in court. In all, they allegedly split between $20,000 and $30,000 in earnings.
The conspiracy involved the dealer and player moving and adding additional chips to winning numbers, making and accepting late bets and placing additional wagers for other guests, the affidavit said.
But the scheme unraveled after another roulette player noticed the cheating and complained about the "unethical behavior" to casino management, which alerted the Iowa Division of Criminal Investigation. Surveillance video at the casino, which is owned by Las Vegas-based Ceasars Entertainment Corp., backed up the complaint.
The DCI said that table games supervisor Jonathan Rumery, 28, of Omaha, Nebraska; dealer Jonathan Waugh, 24, of Council Bluffs; and player Cody Schroeder, 28, also of Council Bluffs; have been arrested following a three-month investigation.
Rumery and Schroeder have been charged with four felonies, including ongoing criminal conduct, first-degree theft, conspiracy and cheating at gambling. Rumery was arrested in Nebraska and will face extradition proceedings, a DCI supervisor said, while Schroeder was booked Wednesday at the Pottawattamie County Jail.
Waugh, who made an initial court appearance and has been released, has been charged with one count of cheating.
Waugh told investigators that he was approached by Rumery about the scheme in February, and the three had planning discussions before carrying it out, according to the affidavit by DCI agent Jon Mathis.
After winning thousands of dollars each night, the three met to equally divide the money, he wrote. Surveillance photos taken from a movie theatre and a Quaker Steak & Lube restaurant confirm those meetings, and investigators have also obtained text messages among the trio before, during and after the scheme, the affidavit says.
A phone number for Waugh's attorney could not be found and it was unclear whether the other two men had attorneys.