Top exec denies reports that Alon Las Vegas project is on indefinite hold
August 30, 2016 - 6:05 pm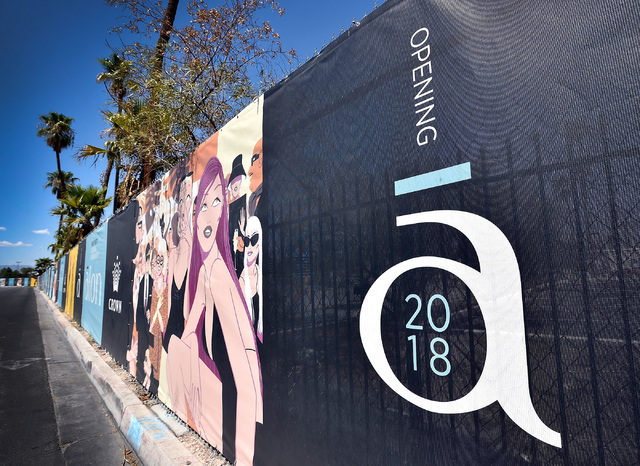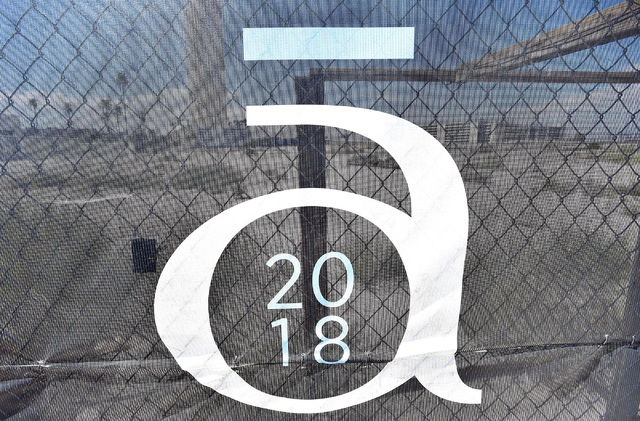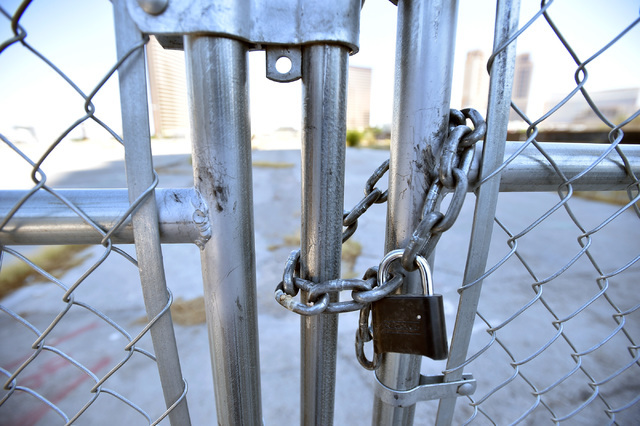 The top executive of the Alon resort project on the Strip says the company has further slowed its development pace and that Australian billionaire James Packer's sale of Crown Gaming shares won't affect the Las Vegas project.
Andrew Pascal, CEO of Alon Las Vegas, said Tuesday that continued challenges in financing the $2 billion resort project has slowed it, but pre-design and design phases are continuing.
Pascal denied reports that the project is on indefinite hold.
"The project hasn't been suspended and the financing is complicated because it's a multibillion-dollar greenfield development," he said.
Pascal also said Packer's sale of shares is unrelated to the Alon project, even though he is a key financier.
Packer, ranked No. 453 on Forbes' list of the world's billionaires with a net worth of $3.5 billion, and his associates have been planning the 1,100-room resort in two towers on 35 acres where the Frontier once stood.
Crown Gaming, along with Oaktree Capital and Pascal, a former Wynn Resorts executive, purchased the site in 2014 for a reported $260 million, but there have been no improvements to the site.
Packer reportedly has struggled to raise $1 billion in U.S. debt for the project.
Bloomberg reported Monday that Packer sold a $448 million stake in Australian dollars — $338 million U.S. — in Crown Resorts Ltd., reducing his ownership of the Australian casino operator to less than 50 percent.
Packer's privately held investment vehicle, Consolidated Press Holdings Pty, agreed to sell 35 million shares — about 4.8 percent of Crown — at $12.80 Australian apiece, it said in a letter to Crown that was released to the stock exchange Monday. Crown closed at $13.52 Australian last week.
Consolidated Press will own about 48.2 percent of Crown after the sale and will remain the biggest shareholder.
The sale comes two months after Crown announced plans to spin off its international investments, including a $2 billion stake in Macau casino operator Melco Crown Entertainment Ltd. Crown is also exploring an initial public offering of 49 percent of a property trust for some of its Australian hotels.
Consolidated Press said in the letter that the sale forms part of its financial and capital management strategy, and the investment company supports Crown's proposed spin off and IPO. According to the Australian newspaper, the sale follows a review of Consolidated Press's finances after Packer's $1.25 billion Australian settlement last year with his sister, Gretel Packer.
Consolidated Press "remains deeply committed to Crown resorts and is excited about the future for the company," it said in the letter.
Bloomberg contributed to this report. Contact Richard N. Velotta at rvelotta@reviewjournal.com or 702-477-3893. Follow @RickVelotta on Twitter.
RELATED
Report: Financing issues may delay Alon project on Las Vegas Strip
Analyst: Investor interest in Strip's Alon project may be 'diminishing'
Details emerge about Strip resort project on former New Frontier site