Tuscany completes propertywide renovation in Las Vegas, officials say
December 28, 2017 - 12:39 pm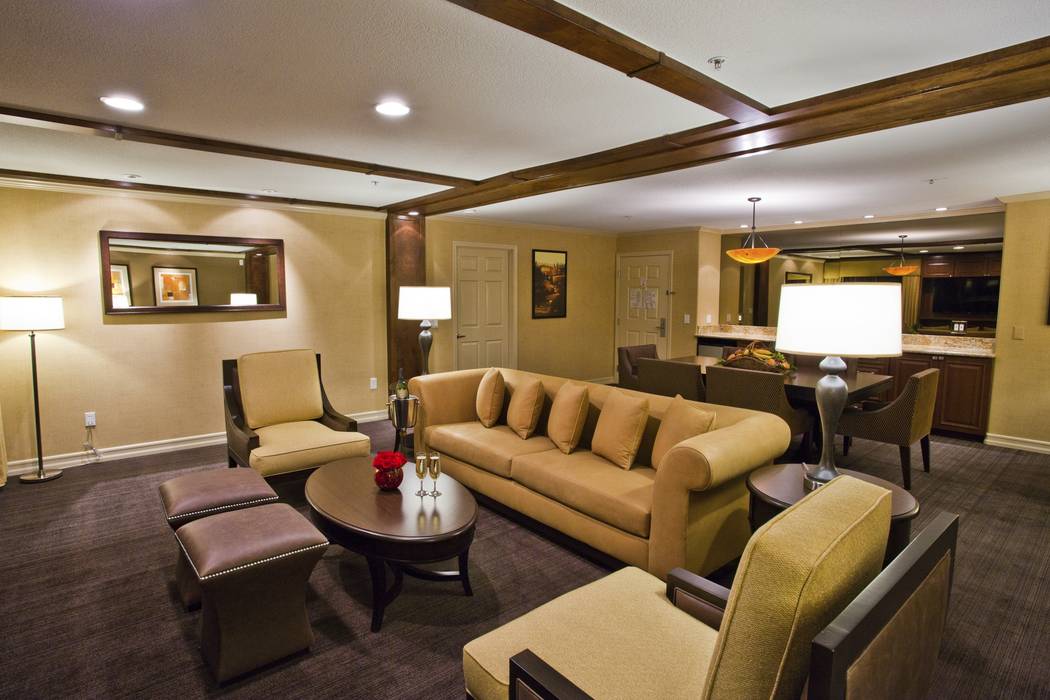 The Tuscany has completed a propertywide renovation of its 716 suites that began in 2015, officials said Thursday in a statement.
Upgrades include new furniture, carpeting and bathroom vanity. Upgraded guest rooms include an updated color palette and design, environmentally friendly lighting fixtures, new artwork, functional desk space for business travelers, additional power outlets, and faster in-room Wi-Fi.
"We are consistently looking for ways to reinvigorate the guest experience here at Tuscany Suites & Casino," property owner Brett Heers said in the statement. "Over the last few years, we have completed major redevelopment projects to elevate our offerings into Las Vegas' best. Today, we are excited to unveil the latest renovations in our ever-evolving property."
Cost of the renovation was approximately $5 million.
The Tuscany is privately owned and located on East Flamingo Avenue, two blocks east of Las Vegas Boulevard.