Ultimate Gaming cuts deal to enter New Jersey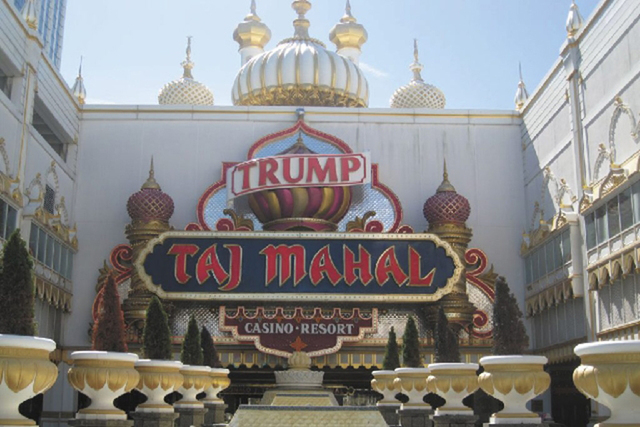 Las Vegas-based Ultimate Gaming signed a partnership agreement with the company that operates the Trump Taj Mahal in Atlantic City to bring pay-to-play regulated Internet wagering to New Jersey.
In a deal to be announced today , Ultimate Gaming, which is majority-owned by Station Casinos, will provide the technology and manage the websites that will offer poker and full casino games.
The websites will operate under the Ultimate Gaming brand but will have marketing agreements with the Trump Taj Mahal, a 2,010-room hotel-casino on the Atlantic City Boardwalk.
Financial terms of the transaction were not disclosed.
Ultimate Gaming CEO Tobin Prior said the relationship will be similar to the ties the company's Ultimate Poker business in Nevada has with properties operated by Station Casinos. Customers of both the online and land-based casinos earn points and rewards for frequent play.
"We're providing a turnkey solution," Prior said. "Like Nevada, the idea is to drive customers to the Taj Mahal and use their database to build play on our websites."
New Jersey legalized Internet gaming this year, and a first draft of regulations covering the activity was released in May.
State gaming authorities have said they want the websites launched by the third week of November. Operation of online gaming is restricted to Atlantic City's 12 casinos.
The Division of Gaming Enforcement said casino operators had until Sunday to name their online gaming partners. License applications are due to the regulatory agency July 29.
"New Jersey had a tight deadline, but we're comfortable with it," Prior said.
Deutsche Bank gaming analyst Andrew Zarnett said he was "comfortably skeptical" that New Jersey's online gaming market would launch by Thanksgiving.
"In our view, targeting a November kickoff is too aggressive," Zarnett told investors. "(The) partners must obtain a casino services license. While this process should be easier than getting a full gaming operators license, we still believe that it will take longer than expected, as unforeseen issues are bound to be unearthed."
Only two other partnerships have been announced in New Jersey. Caesars Entertainment Corp., which operates four Atlantic City casinos, will work with Gibraltar-based 888 Holdings, the company's partner in European-based World Series of Poker websites.
Borgata owner-operator Boyd Gaming Corp. has a deal in place with European gaming giant Bwin.party, also based in Gibraltar.
Ultimate Poker launched in Nevada on April 30 and is currently the only regulated pay-to-play real money online gaming site operating in the United States. Prior wouldn't release any financial figures for the two months the website has been in business.
Ultimate Poker dealt its 6 millionth hand over the weekend.
Prior said Ultimate Gaming would look to acquire third-party gaming content for its Internet casino site, such as popular slot machine titles. He said the company's technology platform is able to provide full-service gaming options besides poker.
Ultimate Gaming Chairman Tom Breitling said in a statement the deal with the Taj Mahal, "represents a huge step in our desire to offer Americans across the nation the opportunity to enjoy safe and regulated online games."
TRUMP IN NAME ONLY
The Trump Taj Mahal is operated by Taj Mahal Associates, a subsidiary of Trump Entertainment Resorts.
The casino was built in 1990 by billionaire developer Donald Trump. However, following a 2009 bankruptcy re­organization, Trump resigned as a company executive and member of the board of directors. Trump was given stock in the company for use of his name and likeness.
Trump Taj Mahal has a 70-table poker room, the largest on the Boardwalk. The room was featured in the poker movie "Rounders."
Station Casinos majority owners Frank Fertitta III and Lorenzo Fertitta, who also own Ultimate Fighting Champion­ship, staged their first event at the Trump Taj Mahal in 2001 after taking over the mixed martial arts business. The UFC has a marketing tie-in with Ultimate Gaming.
'A TRUSTED PARTNER'
Trump Entertainment also operates the aging Trump Plaza on the Boardwalk. A $20 million sale of the casino to a California group fell through in April. The deal between Ultimate Gaming and Taj Mahal Associates does not include Trump Plaza.
"We are delighted to be working with a trusted partner that has a proven track record," Taj Mahal Associates CEO Robert Griffin said in a statement.
Prior said Ultimate Gaming explored many options in Atlantic City.
Both Nevada and New Jersey require players to be physically located within the states' respective borders to gamble through computers or mobile devices.
Most analysts have predicted Internet gaming revenues in New Jersey could reach as high as $1.2 billion in the first year, primarily because of the state's location to East Coast population centers, including New York and Philadelphia.
"We expect New Jersey to be a competitive and larger market than Nevada," Prior said.
Contact reporter Howard Stutz at hstutz@reviewjournal
.com or 702-477-3871. Follow @howardstutz on Twitter.