William Hill CEO donates salary to laid off, furloughed workers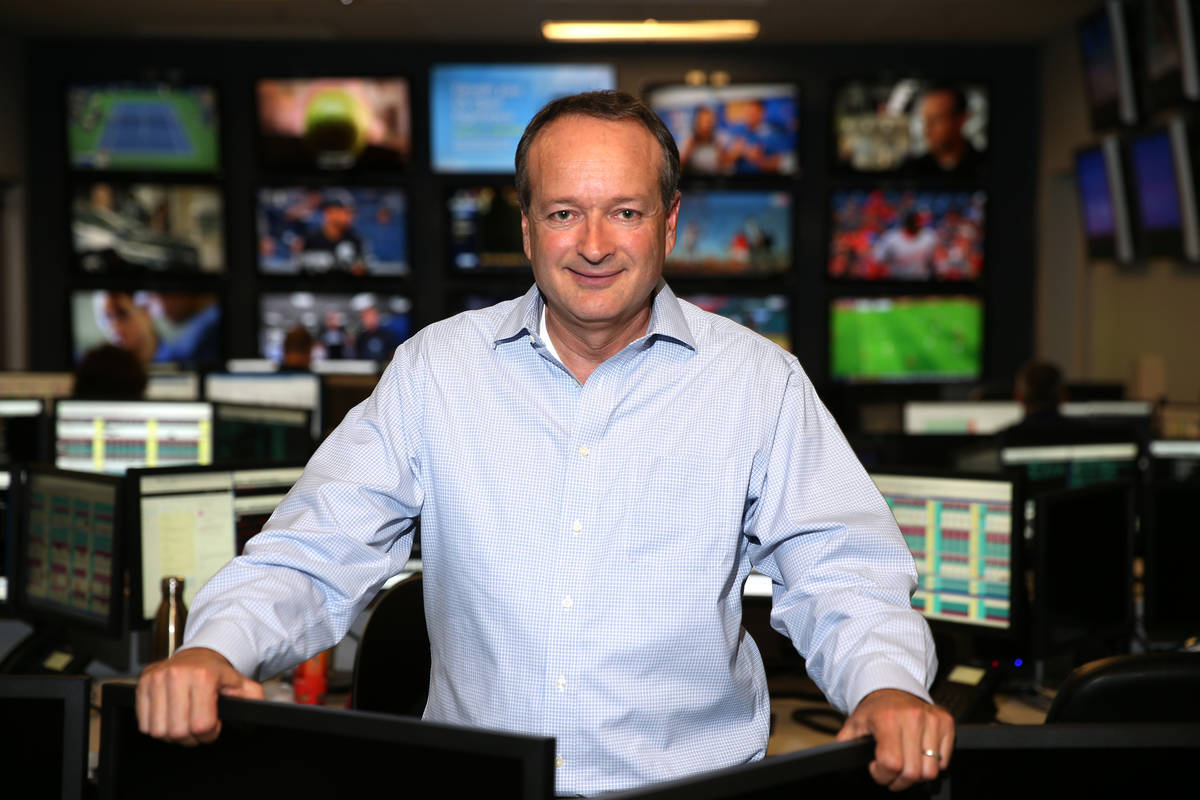 The more than 600 William Hill sportsbook employees who received furlough notices last week will be able to get some financial assistance from their colleagues.
The top executive of William Hill US has created a foundation to assist William Hill employees furloughed in response to the coronavirus pandemic.
CEO Joe Asher said he would donate his entire salary to the foundation until sports resume and he is encouraging other executives on his team to do the same.
"I didn't feel right about continuing to get paid while so many people were out of work," Asher said Tuesday. "So I just decided to donate all of my salary to the foundation and encourage everybody else in the company who's still working to donate what they can. Obviously, people aren't going to be able to donate all their salary, but everybody can do something, even if it's 20 bucks. And the response has been great."
Asher won't say how much he's donating.
"I'd prefer not to disclose the number, but I'm a reasonably well-paid individual and I said at the outset that I'd pay my salary until sports come back," he said.
William Hill has 114 sports outlets in Nevada — some of them are unmanned kiosk locations — and there are 39 more in New Jersey and Iowa. Casinos nationwide have closed their doors for various time frames. In Nevada, casinos are considered non-essential businesses that Gov. Steve Sisolak ordered closed for 30 days a week ago.
Asher said there are 255 William Hill employees still working through the shutdown and he believes most of them will contribute something to the foundation.
"Some people are going to donate percentages of their salaries, some people are going to donate X amount from their paycheck or some flat amount," he said. "But I think just about everybody's going to do something."
Asher announced the formation of the foundation Friday in an online town hall meeting with employees and via email. Furloughed employees are getting instructions this week on how to apply for assistance from the foundation.
Asher said he is concerned about some of the social fallout that could occur during the statewide shutdown of businesses, noting that sports are often stress relievers for people.
"One of the things we like to do in times of difficulty is to turn on the TV and watch sports," he said "It's a distraction. I think it's really important that we get sports going again, but obviously that can't happen until the participants feel safe and hopefully that's sooner rather than later."
Asher said the response he has received in emails and texts about his foundation plan has been "heartwarming."
More news about coronavirus
Contact Richard N. Velotta at rvelotta@reviewjournal.com or 702-477-3893. Follow @RickVelotta on Twitter.
How to collect your winnings
William Hill US CEO Joe Asher said during the difficult times of sportsbook closures, the company has devised a system for bettors to collect their winnings from the company's mobile sports app.
Usually, a bettor can collect cash from the sportsbooks anytime. But now, the casinos — and the books — are closed.
Players who want to collect their winnings can call William Hill's customer support line to arrange to receive a check.
"If you call in the morning, we'll have a check ready that afternoon," he said.
"You come by the office and, before you arrive, give us a call. We'll provide curbside delivery to your car.
"It's just like curbside delivery that you might get at the Cheesecake Factory."