William Hill, Eldorado Resorts make US sportsbetting deal
September 5, 2018 - 10:25 am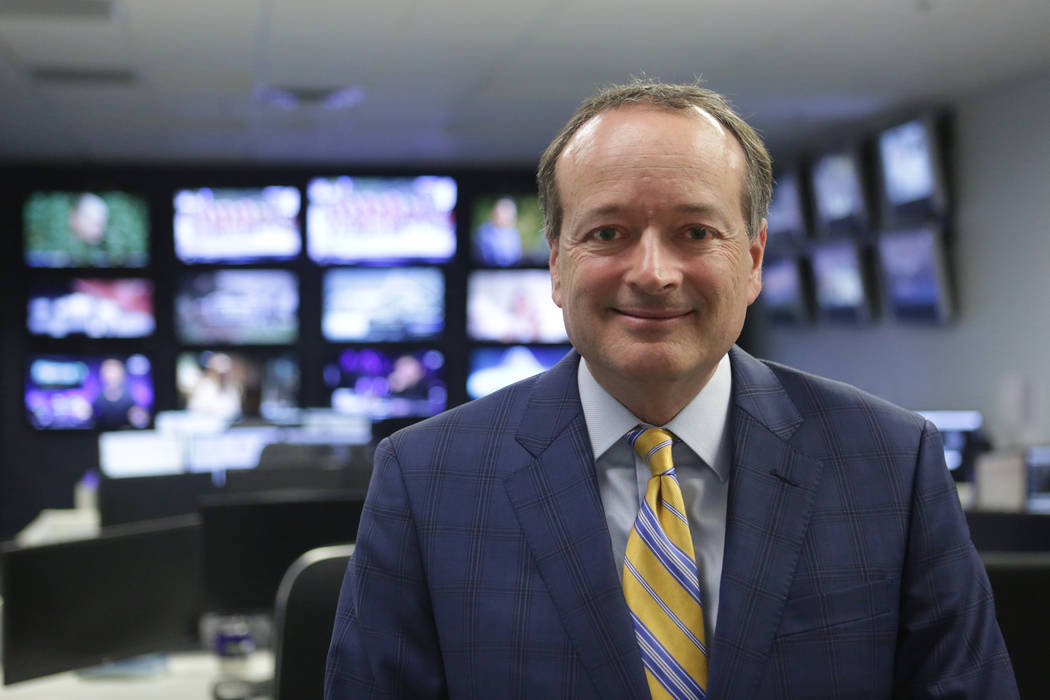 Eldorado Resorts, one of the largest U.S. land-based casino operators, will buy a 20 percent stake in William Hill US as part of a larger partnership agreement with Nevada's leading sports betting operator.
The deal comes just four months after the Supreme Court overturned a ban on sports betting in most states, triggering a sleuth of industry partnerships and joint ventures as companies seek national access to the potentially lucrative market. Credit Suisse forecasts sports betting could legal in 20 states by 2023 and generate $4.5 billion in profits.
It also comes one day before the National Football League kicks off its first game of the season. The NFL and college football account for a significant portion of all U.S. sports betting. Eldorado expects its casinos in Mississippi and West Virginia to offer sports betting this NFL season.
William Hill US will get exclusive rights to manage Eldorado's casino sports books for a period of 25 years, according to a joint statement issued Wednesday. Reno-based Eldorado will operate 26 casinos in 13 states when its completes the acquisition of Tropicana Entertainment later this year. The companies will also team up on mobile and online sports wagering.
"We have spent considerable time looking carefully for the right partners and structure to build a business of scale in the U.S.," said William Hill PLC CEO Philip Bowcock during a conference call with analysts Wednesday. "Moving quickly and independently to strike deals when they make strategic and economic sense is the right strategy to pursue. This announcement today creates certainty around market access."
William Hill US and Eldorado will invest equally in the development and construction of sports books inside the Eldorado's casinos as well as in the infrastructure needed to support mobile and online wagering, the companies said.
Building a sports books can cost between $1 million and $2 million, William Hill said, putting the total investment in Eldorado's sports books as high as $52 million.
More deals
William Hill US will operate 137 books in the U.S. by the end of the year, including Nevada, and is looking for more, Bowcock said.
The Eldorado deal does not prevent William Hill US from striking more partnerships with casino operators, even in states where Eldorado is already present, he said.
"There is no doubt we will continue to do independent deals as we see fit. It's still full guns blazing," he said.
Chris Grove, managing director of sports and emerging verticals at Eilers&Krejcik called the deal "a coup" for William Hill but said the field is still wide open for competitors.
"It does not guarantee them a dominant position. We are headed for a fragmented landscape," he said.
Online sports fantasy operators DraftKings and Fanduel are leveraging their large sports fan customer base to enter the wagering market.
DraftKings, which has already launched mobile sports betting in New Jersey, is opening an office in Las Vegas. Fanduel last month announced it is partnering with Boyd Gaming Corp. on sports betting. Boyd will operate 29 casinos in 10 states by the end of the year.
MGM Resorts International announced an joint venture with sports betting operator GVC Holdings PLC in July.
Grove said he expects to see more announcements of partnerships and joint ventures in the coming months.
Contact Todd Prince at 702-383-0386 or tprince@reviewjournal.com. Follow @toddprincetv on Twitter.