Women on Wynn Resorts board host panel on diversity, equality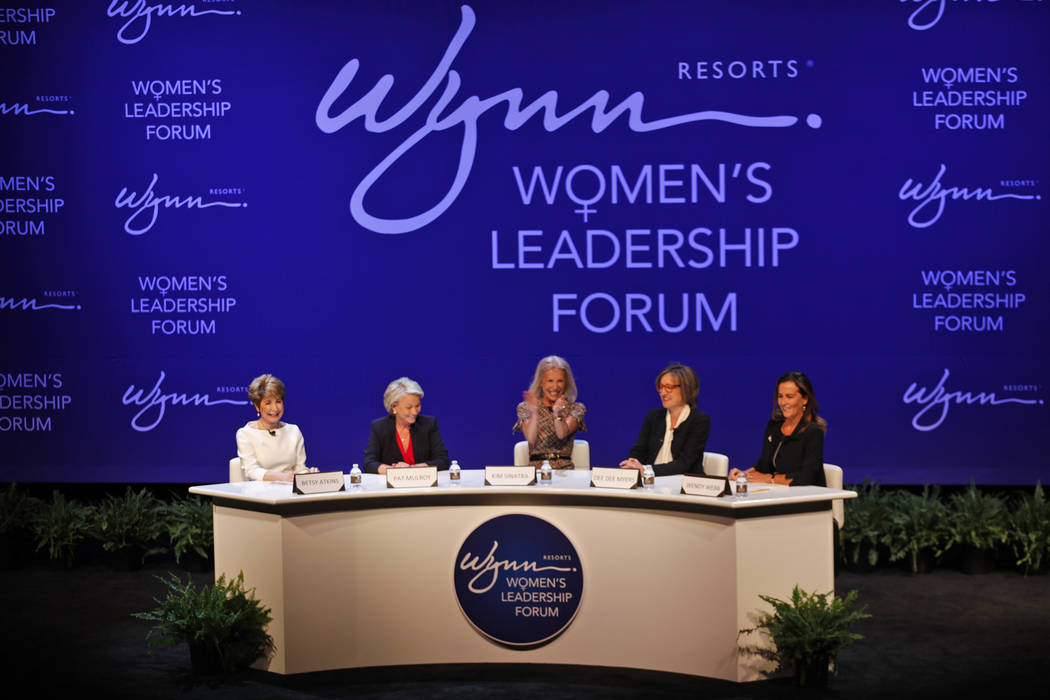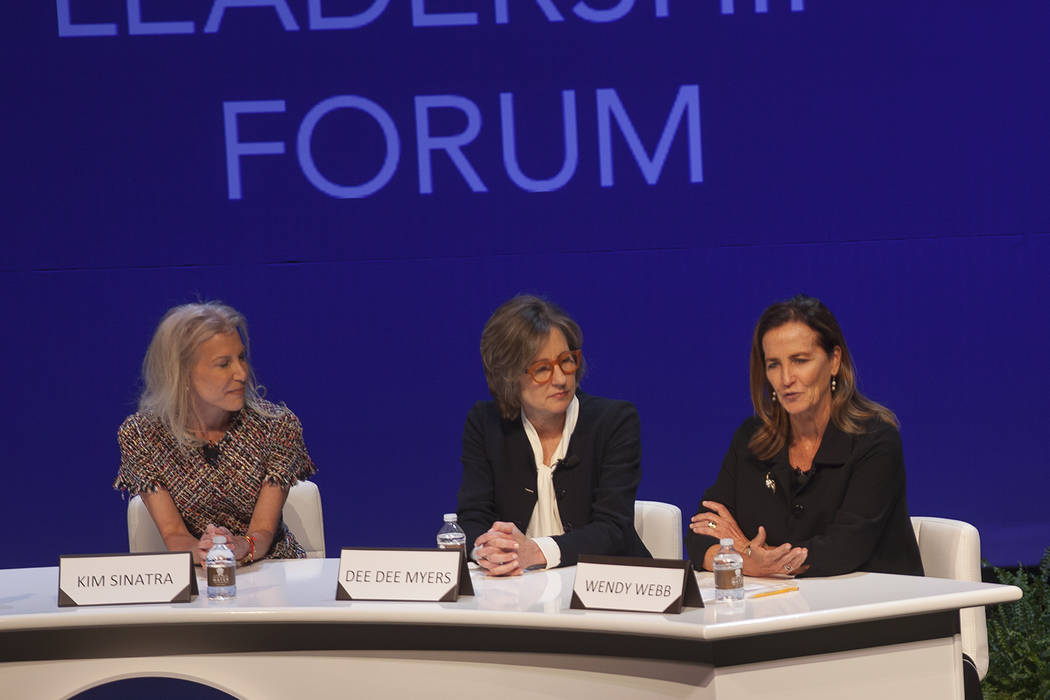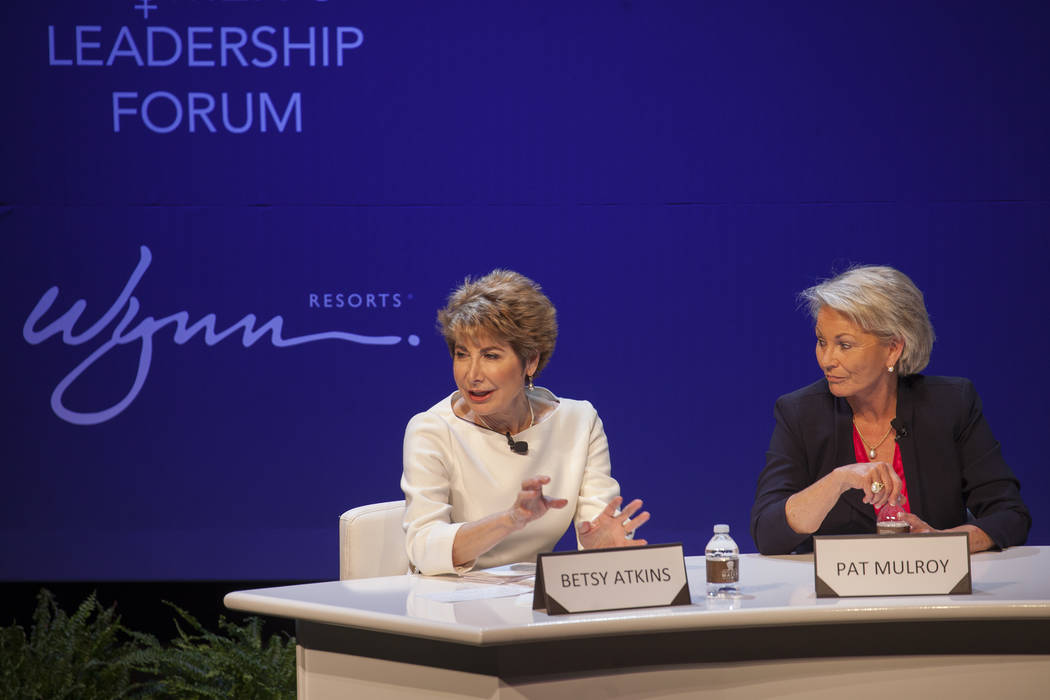 Wynn Resorts Ltd.'s recent addition of three women to its board of directors is only the beginning of the company's cultural diversity movement.
Dee Dee Myers, Wendy Webb and Betsy Atkins were appointed last month. They joined the fourth female board member, Pat Mulroy, on Monday for a one-hour Women's Leadership Forum panel discussion for Wynn Resorts employees.
About 500 people attended at the resort's Encore Theater for the event, which was streamed for employees in Macau and Boston.
Part of a "Women Who Thrive" speaker series, the panel was the first event that is part of a cultural transformation new CEO Matt Maddox is pushing after founder and former Chairman and CEO Steve Wynn was accused in January of harassing employees over three decades. Wynn has denied all allegations.
Myers, Webb, Atkins and Mulroy discussed gender equality, equal pay and empowerment experiences in their careers, then fielded questions from the audience.
They indicated that the diversification of the board is just beginning.
"A lot of (the challenges) we're facing, these are challenges corporate boards have never faced before," Mulroy said in a Q&A with media members after the panel. "The skill set you need on a board and on a leadership committee is very different from that which you may have sought out in the past."
Corporate boards of the 1970s through '90s were looking for different qualities than boards of today, Mulroy said.
"It's different than today because the investment community is looking for a different response on different issues than just bottom-line shareholder returns," Mulroy said. "We have to be able to reflect that, and we need to embrace it."
The new board members' corporate experiences prepared them to address some of the previous board's shortcomings, which Mulroy described as "tone-deafness."
"I think as women we all face a different set of challenges, but whether you put those in a harassment box is a different conversation," she said. "Was there tone-deafness? Was there a lack of understanding of perspective that women could bring? Absolutely."
The composition of the Wynn board is expected to take an even bigger turn after John Hagenbuch's announcement Monday that he would not run for re-election at the company's annual meeting Wednesday. Former Gov. Bob Miller — who, with Hagenbuch, are the two longest-serving board members — announced Monday he had resigned from the board, effective immediately.
"For us, it's moving as quickly as possible," Mulroy said. "There's a skills matrix. We need certain skill sets on this board. We also need to represent certain geographies that the company is involved in. Then, if we can see if there are candidates that bring some ethnic diversity to the board within that larger need for the board's refreshment, then that's where we would go."
The panelists said they would look at philosophies that more closely resemble those of the Wynn Resorts customer base and workforce.
"When you have a broad range of thinking, as all of us have said at various times, you get the best decisions," Mulroy said. "If everyone is the same, they see the same opportunity — and we miss it."
Contact Richard N. Velotta at rvelotta@reviewjournal.com or 702-477-3893. Follow @RickVelotta on Twitter.