Women who alleged sexual harassment by Steve Wynn react to his resignation
February 7, 2018 - 6:25 pm
Updated February 7, 2018 - 7:04 pm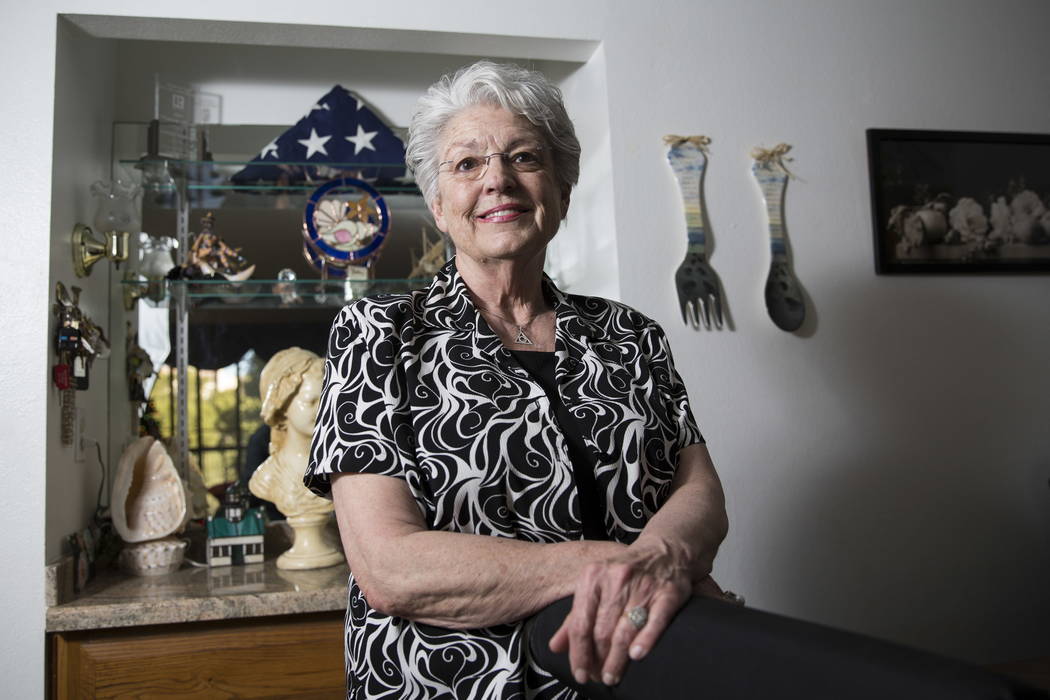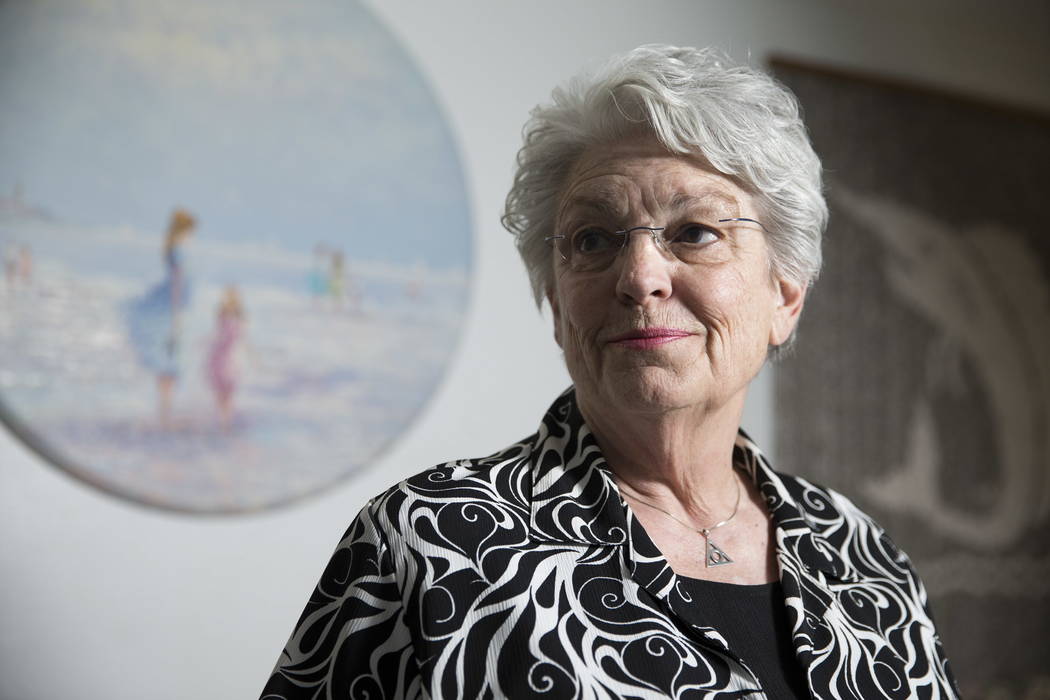 Women who claimed they were victims of Steve Wynn's alleged sexual harassment and improprieties two decades ago said Wednesday they felt vindication after hearing news of the casino developer's resignation.
Cynthia Simmons, a former cocktail waitress who claimed in a 1998 court filing that she was forced to sexually accommodate baccarat players at Wynn's request, said his downfall came "20 years too late" — but it still provides a deep sense of justification.
"It was never about destroying a man, it was about standing up," said Simmons, who is now 60. "I took more heat than he did for all those years, and now he can't take it for a few days? He's got the money and power to ride this stuff out, and he couldn't even take it for a week. He's getting a taste of his own medicine."
Simmons said Wynn hid his alleged misconduct behind his influence and wealth.
Her account and other allegations of sexual misconduct against Wynn were the subject of a 1998 Review-Journal article that the newspaper ultimately pulled from publication.
The article was based on previously undisclosed documents that were part of a federal lawsuit brought by Simmons and 10 other Mirage waitresses who claimed Wynn told servers they did not look good in their uniforms. A Mirage policy required the women to lose weight if they had gained more than 6 pounds since they were hired.
One of the key plaintiffs in the lawsuit, Earlene Wiggins, said at the time that Wynn allegedly pressured a waitress into sex about 30 years ago, telling her he had "never had a grandmother before" and wanted "to see how it feels." The grandmother, who is now in her 70s, confirmed the account to the Review-Journal.
Wiggins died in 2006. But her daughter, Raylene Cottrill, said Wednesday she was thrilled to hear her mother's allegations had finally been reported. And when she heard Wynn stepped down, she wished she could tell her mother.
"I'm just surprised it took 20 years for this to come to light," Cottrill, 54, said. "I know the struggles that a lot of those girls went through. They would always come over to my house and talk to my mom."
Cottrill said she remembered helping her mother type up statements during the 1998 litigation. Wiggins had worked for Wynn for more than 30 years but never feared coming forward.
"She was only 4-foot-10, but she was a pistol. She didn't play around," Cottrill said. "She was a good lady. She was a good mom. Mr. Wynn finally got what was coming to him."
Charlotte Arrowsmith, a former cocktail waitress who sued after Wynn allegedly demanded she lose weight or be fired, said Wednesday she can't stop smiling.
"I'm so happy. I'm on a high like never before," Arrowsmith said. "When I heard he stepped down, I just started hollering and screaming and thanking the Lord. The truth is finally out."
Arrowsmith said Wynn purposely targeted the older waitresses, saying they had "fat asses" and that they needed to look better in their blue uniforms. In addition to his resignation, Arrowsmith hopes Wynn can never own or operate a casino again.
"The only righteous thing to happen to him is if they pull his gaming license. I'm praying that happens," Arrowsmith said Wednesday. "It won't hurt his company — he has all the money he ever needs — but it will hurt his ego."
Mary Cunningham, one of the 11 waitresses who sued Wynn over the "fat meeting," said she was "tickled to death" over Wynn's resignation.
Cunningham was one of the last waitresses to settle that case, because she wanted to make sure – as a single mother of two children – that she had a job after the lawsuit was over, she said. She started working for Wynn at The Mirage in 1989 and after the lawsuit, worked at the Bellagio until she was 59. Cunningham, now 63, lives in Florida.
She was watching CNN Tuesday night when the news broke.
"I'm hoping for change that my daughter, your daughter, you would never have to go through the kind of stuff that we went through. It was very degrading to say the least," she said.
Contact Ramona Giwargis at 702-380-4538 or rgiwargis@reviewjournal.com. Follow @RamonaGiwargis on Twitter. Contact Rachel Crosby at rcrosby@reviewjournal.com or 702-477-8301. Follow @rachelacrosby on Twitter. Contact Meghin Delaney at 702-383-0281 or mdelaney@reviewjournal.com. Follow @MeghinDelaney on Twitter.