Work formally starts on Aristocrat Technologies campus in western Las Vegas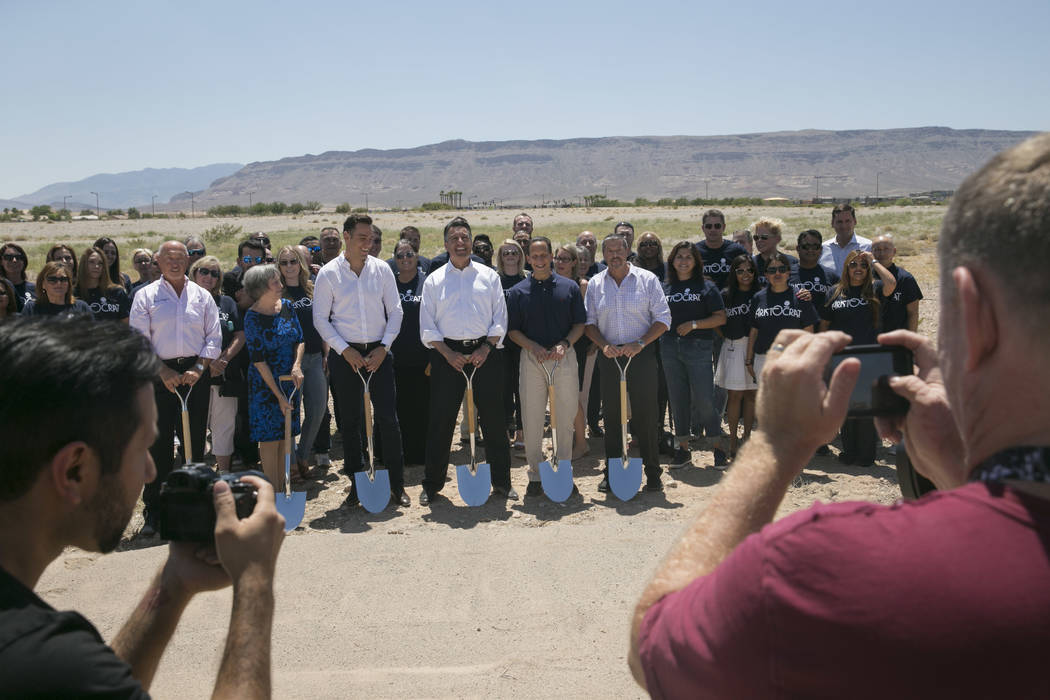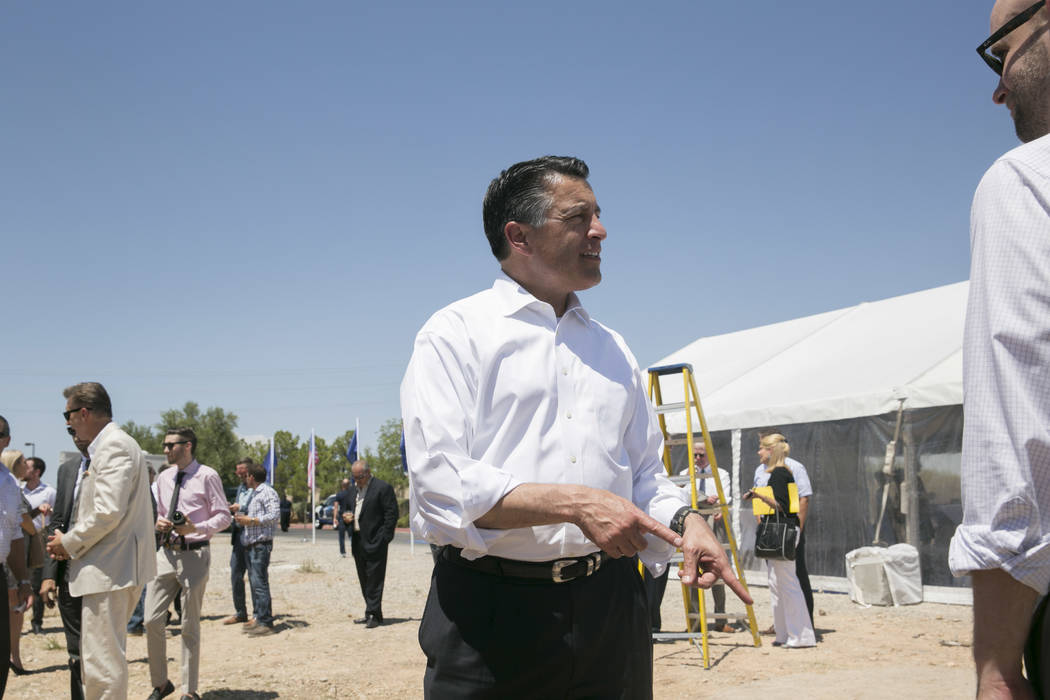 Gov. Brian Sandoval headed a list of dignitaries that on Friday welcomed Australian slot-machine manufacturer Aristocrat Technologies Inc. to Summerlin, where the company is building a 180,000 square-foot Las Vegas campus.
About 100 people, including Clark County Commissioner Susan Brager, shrugged off triple-digit temperatures to watch representatives of Aristocrat, the Howard Hughes Corp., developers of Summerlin and government officials turn shovels of dirt for what will be a two-building, three-story facility that will consolidate the company's holdings in Southern Nevada.
It's the first major gaming company to establish a headquarters in Summerlin.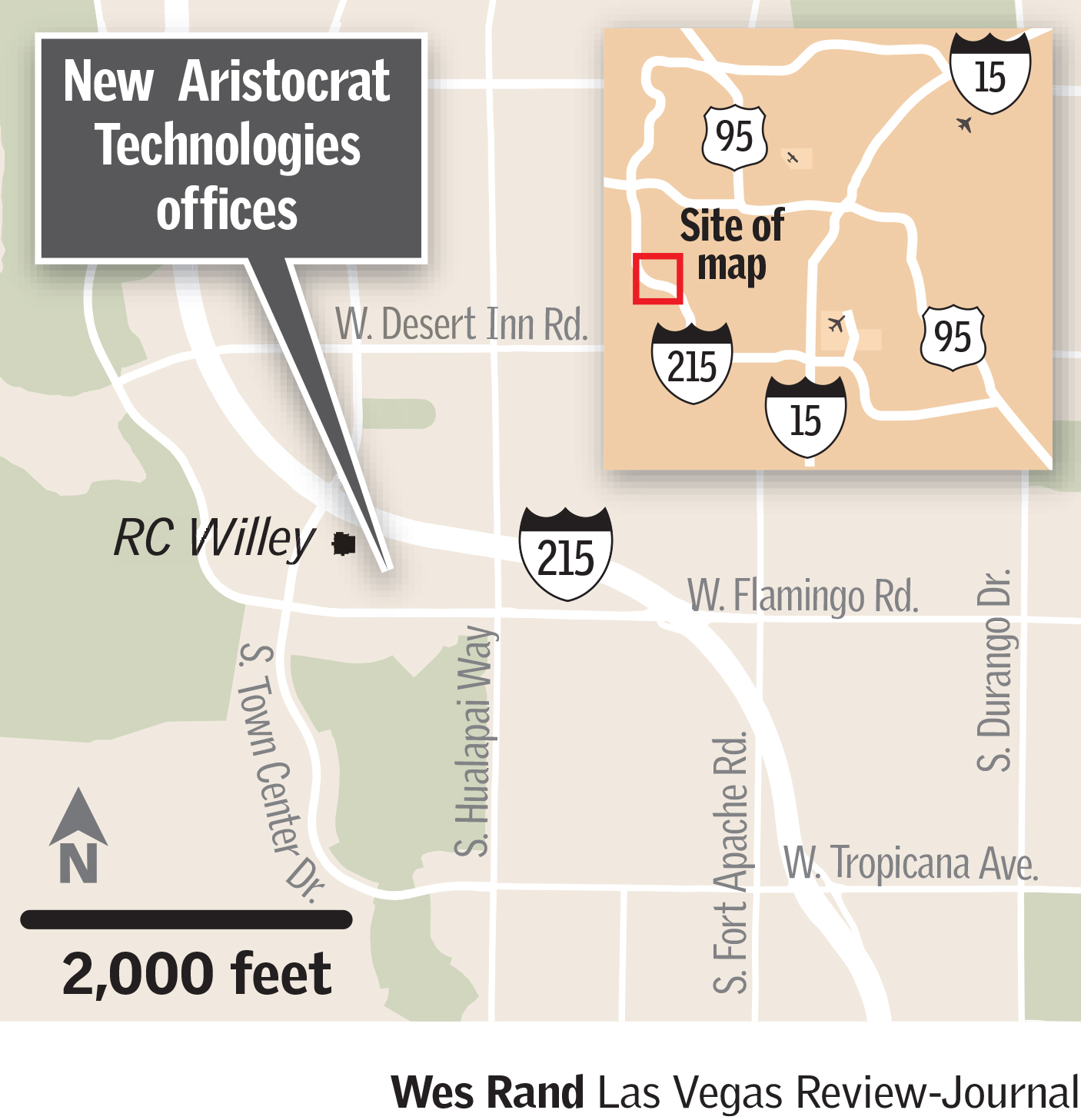 "We know that Aristocrat could have gone anyplace in the valley so we are very, very grateful that the company and their senior management recognized Summerlin as the place to be," said Kevin Orrock, president of Summerlin and the Hughes Corp. "We promise you that you won't be disappointed."
Sandoval, who visited Aristocrat's headquarters in Sydney on a trade mission to Australia last year, said Las Vegas embraces the gaming industry as the Entertainment Capital of the World, but he also wants the state to be a leader in innovation.
"That's where Aristocrat comes in," Sandoval said in his prepared remarks. "It's what you do in your team that makes that a reality."
He noted that Nevada has paced the development of skill-based gaming and esports and that Aristocrat can make its mark if it considers its opportunities.
"Nevada always embraces these new opportunities," he said. "We embrace them, we build on them and we make them better and that's what makes us a leader."
Construction is expected to be completed by late 2018, when it will be home to more than 600 employees. Dozens of Aristocrat employees wearing dark Aristocrat T-shirts attended the event.
Matt Wilson, managing director for the Americas for Aristocrat, said the company at first rejected the Summerlin location, thinking it too far from the Strip. But after meeting with Orrock, he was convinced that the amenities around the campus would help attract quality employees and that the 215 Beltway provides an efficient way to get to tourism corridors quickly.
The Aristocrat facility will be part of a 100-acre mixed-use development that Orrock said would include office space, retail, entertainment amenities and possibly residential, and would be a compatible neighbor to the nearby RC Willey furniture store. The campus will be close to Summerlin's 150-mile trail system, two public golf courses and several parks.
Contact Richard N. Velotta at rvelotta@reviewjournal.com or 702-477-3893. Follow @RickVelotta on Twitter.