World's largest casino industry trade show opens Monday in Las Vegas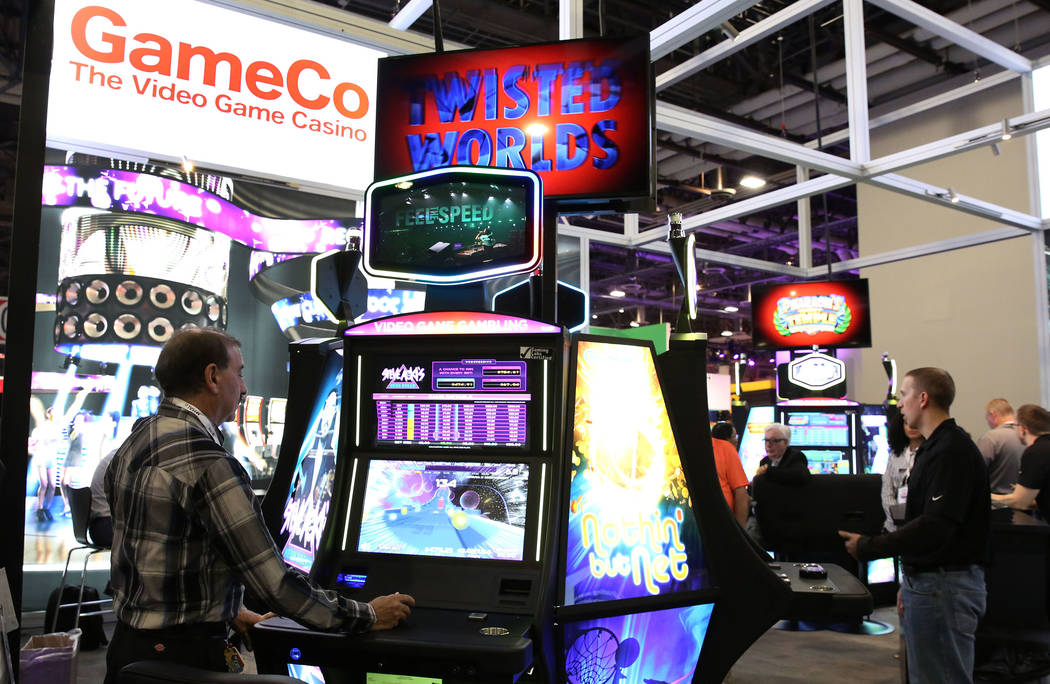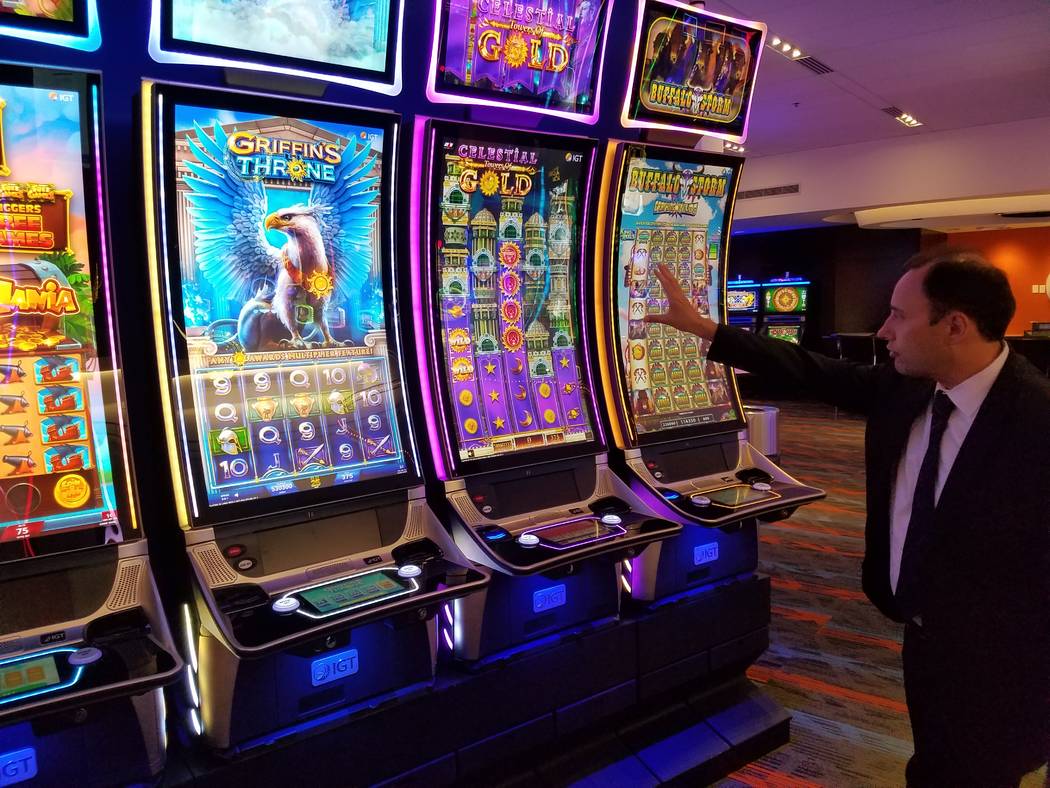 Sports book regulars might see some new faces in the crowd of 26,000 gaming industry executives, front-line employees, regulators, policymakers and others in town this week.
The American Gaming Association's 18th annual Global Gaming Expo opens Monday at the Sands Expo & Convention Center and The Venetian and runs through Thursday.
With the fight to dismantle the Professional and Amateur Sports Protection Act — which prohibited most states from legalizing sports betting — a distant memory, gaming executives nationwide are looking for ideas for their own sports books. The timing of this year's show coincides with some of the busiest times in sports books with college and NFL games, Major League Baseball hitting the playoffs and the NBA and NHL starting their respective new seasons.
The AGA, the national trade group representing the $261 billion U.S. casino industry with 1.8 million jobs in 40 states, had new sports books in mind when it planned G2E 2018: The association will host its first-ever sports betting symposium, a series of panel discussions and speakers on sports wagering.
Sports betting growth
Since PASPA was overturned by the U.S. Supreme Court in May, four states — New Jersey, Delaware, Mississippi and West Virginia — have joined Nevada in offering legalized sports betting. More than 20 states, including New York, are looking to legalize it when their legislatures meet next year, according to industry analyst Chris Grove, managing director of California-based Eilers & Krejcik Gaming.
Scott Van Pelt, a nationally broadcast ESPN anchor who dedicates some of his show to gambling talk and "bad beats," will be one of the show's keynote speakers.
While the educational side and the tours are important, gaming equipment manufacturers are looking forward to G2E to demonstrate some of their sports betting products. Around 450 exhibitors from 32 countries — about 120 of them expected to be first-time presenters — will cover the trade show floor, which opens for three days of the show starting 10 a.m. Tuesday.
London-based IGT, which has a huge manufacturing and distribution presence in Nevada, will be among them, debuting a new sports betting terminal and kiosk at the show.
IGT's Crystal terminal can be placed in the sports book or on the main casino floor.
"Players will be able to change channels and watch the games and then bet on plays from the terminal as the game occurs," said Nick Khin, IGT's chief commercial officer for gaming.
Watch and bet
Fast-moving in-game betting is a growing portion of the sports book handle. Such betting is taking revenue beyond the traditional wagers and parlays that rely on the final outcome of a game or season.
Khin said that thanks to its relationship with MGM Resorts International and new partnerships with Boyd Gaming Corp., FanDuel and William Hill, IGT already operates systems in Nevada and in new outlets in New Jersey, Mississippi, and West Virginia.
"We're a B2B and our expertise is in the platform so we work with our partners to take the product to the player," Khin said.
Sports betting products aren't the only technologies that will be on display at G2E. The floor show is a dizzying collection of colorful slot machines, table games and other gaming devices with a soundtrack as loud as any casino.
Most slots are placed in demonstration modes to show prospective buyers what happens when players hit it big.
IGT, which is expected to have the largest booth on the show floor at 25,000 square feet, will show innovations to one of the world's most successful slot games, "Wheel of Fortune." The newest "Wheel" rendition has four-dimension content — players can spin a virtual wheel in midair — and a format in an 11-foot tower.
Other lineups
Las Vegas-based Scientific Games Corp. will show its collection of James Bond-themed slot machines and slots based on the popular "Monopoly," Wizard of Oz and Willy Wonka franchises.
"At G2E, we'll premiere new products that reflect the tech megatrends of our time and showcase the world's leading sports betting platforms," Scientific Games President and CEO Barry Cottle said.
Las Vegas-based exhibitor Everi Holdings will show a broad range of operating systems, hardware platforms and game content.
"Each year, we process more than 100 million transactions across our secure network and drive almost $27 billion onto the floors of our casino partners," said Michael Rumbolz, president and CEO of Everi. "Our investments over the last several years in developing new gaming entertainment solutions and experiences for players have significantly expanded the areas of the slot floor we address."
The company has grown from being focused on casino financial transaction technology.
A collection of international companies with Las Vegas offices also plan to show a collection of cabinets — the display boxes slot machines are presented from. They're bigger, taller and noisier than ever. Some have curved screens, four-dimension technology that make images appear to jump off the screen and musical components that turn a machine into a jukebox with playlists a player can set.
Manufacturers carefully present the machines to focus groups and test audiences before taking them to events such as G2E. IGT has a room with a two-way mirror so executives can watch, record and livestream player reactions to new products.
Casino innovations often are displayed first at G2E, and this year's show is no exception. The AGA's Innovation Lab, a centralized hub on the show floor, will host 15-minute talks on gaming and entertainment industry topics by representatives of Microsoft and Allied Esports.
G2E 'Shark Tank'
The 2018 show also will have a first-ever "Shark Tank"- styled competition called the "Innovation Incubator."
It will feature four competitors, including two UNLV students, who will try to persuade a panel of judges, led by "Shark Tank" star Kevin O'Leary to invest in products. The top winner will get a $10,000 prize, and the top two will get a free booth at the 2019 show.
The trade show floor is G2E's centerpiece, but the more than 100 educational sessions on gaming topics will run the entire four days.
Sessions are planned on casino operations and marketing, women's roles in the industry, how the #MeToo movement is affecting the industry, eSports and mobile gaming, and the role of cryptocurrency and blockchain in the industry.
The Review-Journal is owned by the family of Las Vegas Sands Corp. Chairman and CEO Sheldon Adelson. Las Vegas Sands operates Sands Expo & Convention Center and The Venetian.
Contact Richard N. Velotta at rvelotta@reviewjournal.com or 702-477-3893. Follow @RickVelotta on Twitter
G2E by the numbers
-26,000: Expected number of attendees.
-4: Number of days of the show.
-17: Number of G2E shows staged in Las Vegas.
-111: Number of countries from which attendees will arrive.
-450: Number of exhibitors at this year's show.
-120: Number of first-time exhibitors at the show.
-32: Number of countries from which exhibitors will come.
-90: Percentage of attendees involved in the casino floor buying process.
-80: Percentage of attendees making on-site purchases at G2E 2017.