World's most technologically advanced resort opens Thursday on the Strip
Updated June 23, 2021 - 6:47 pm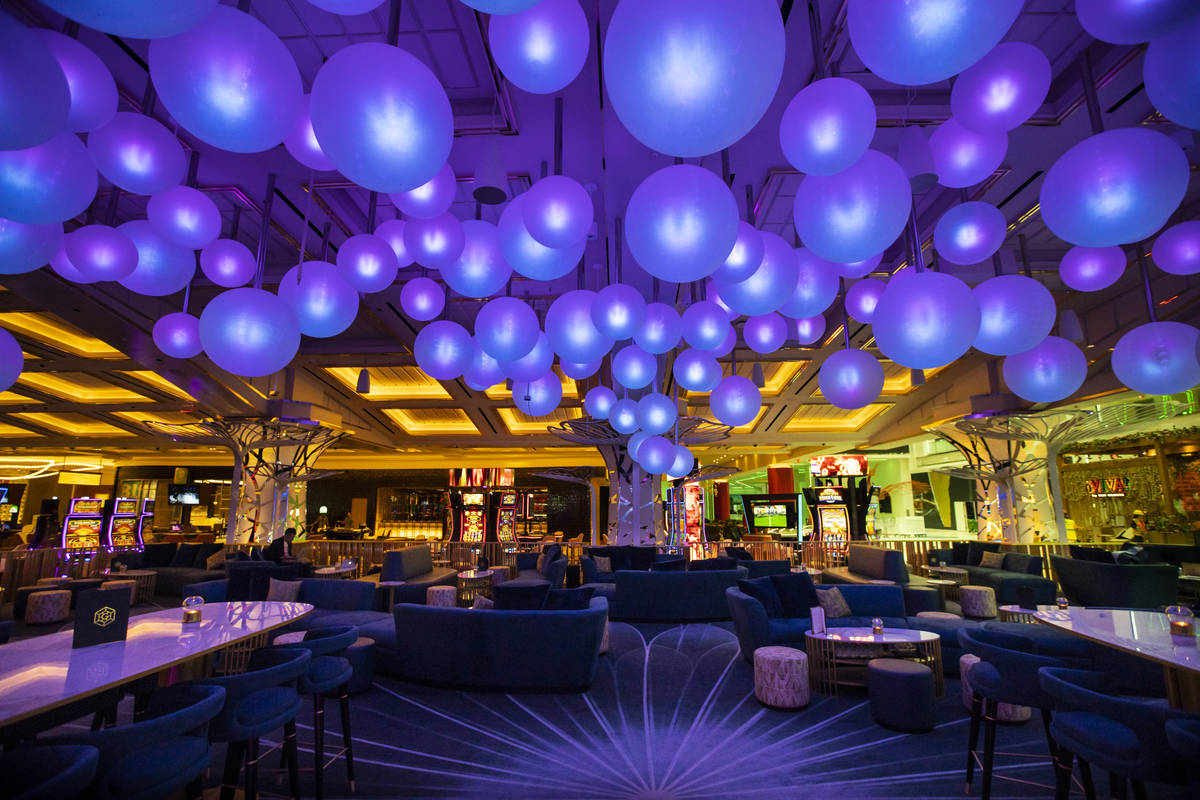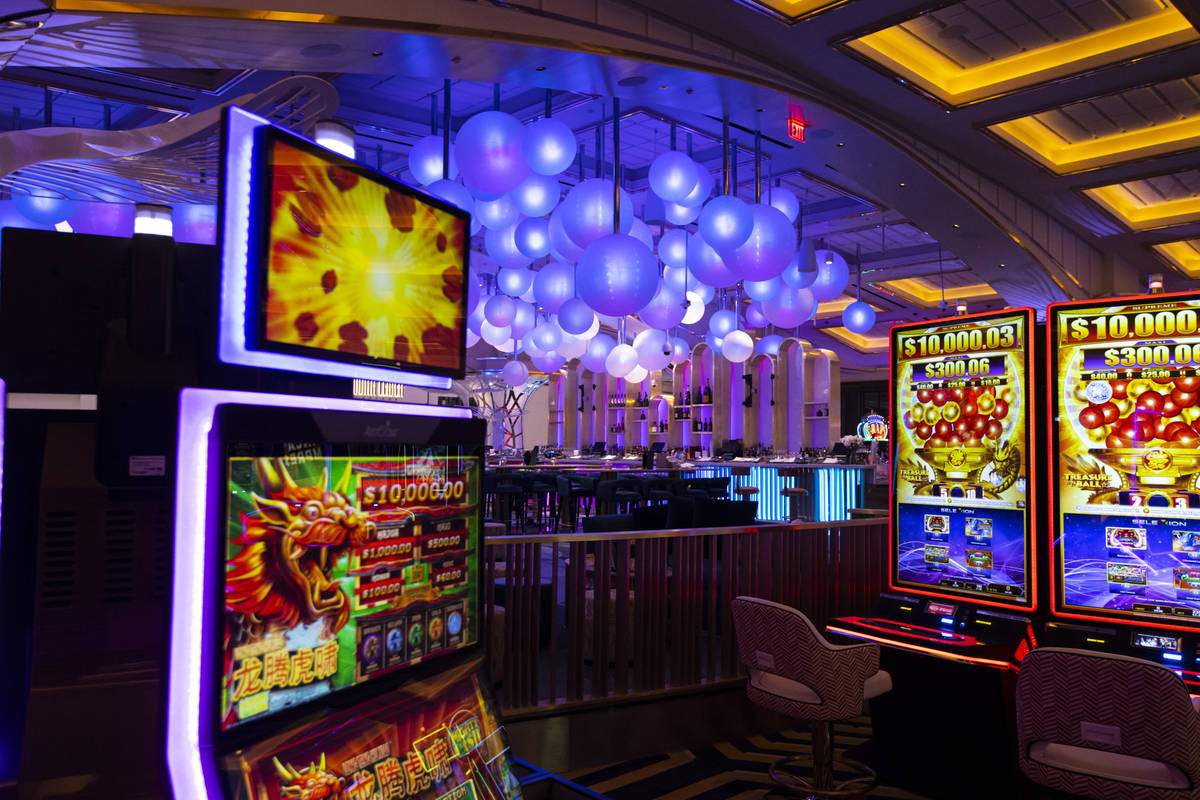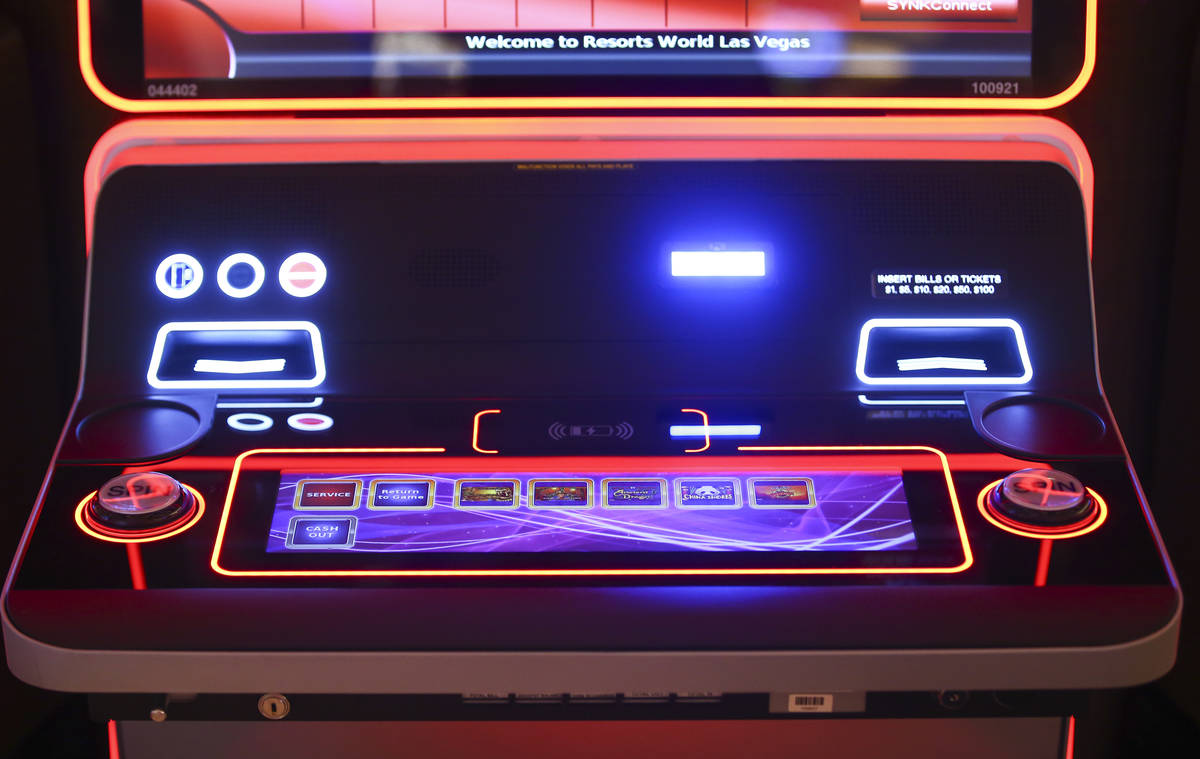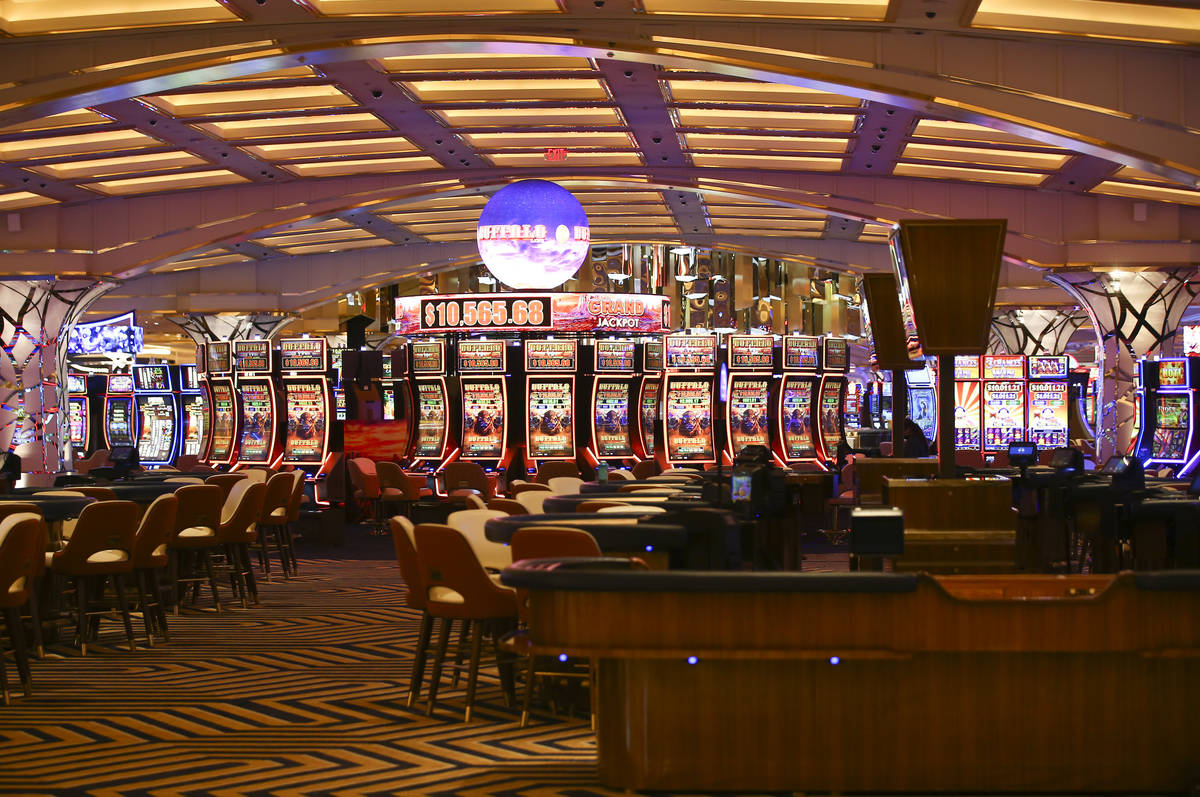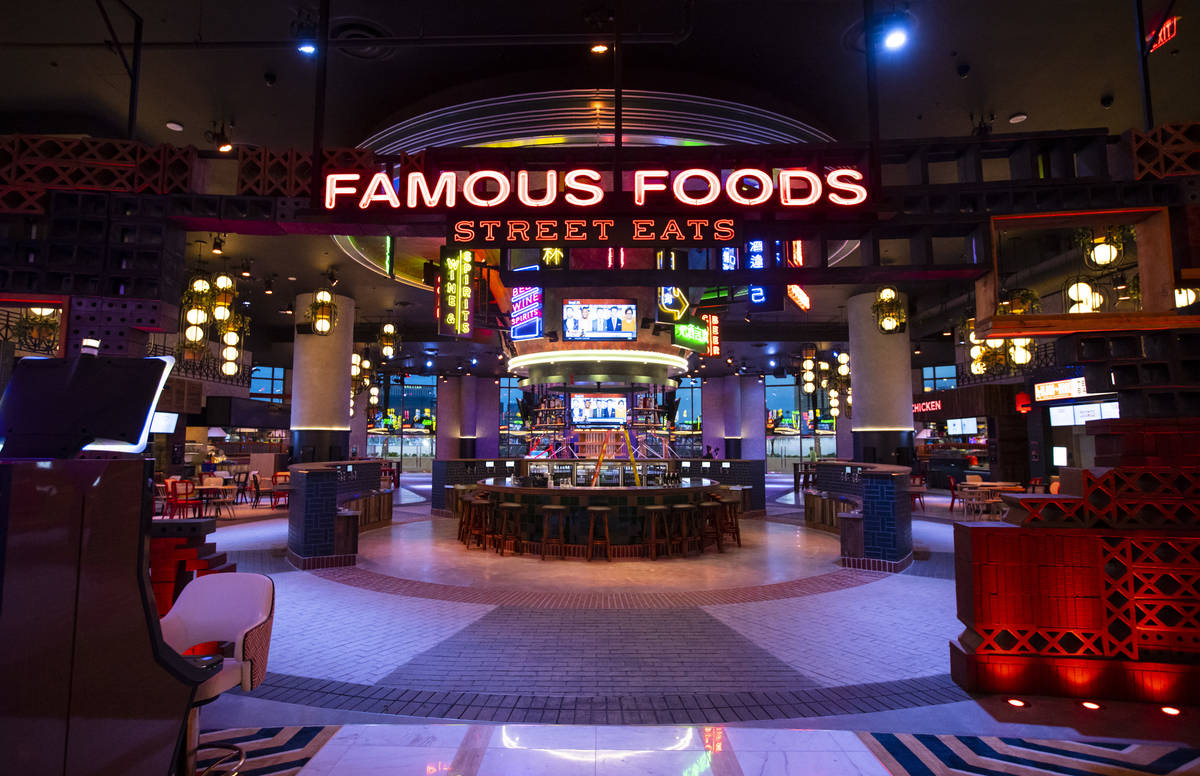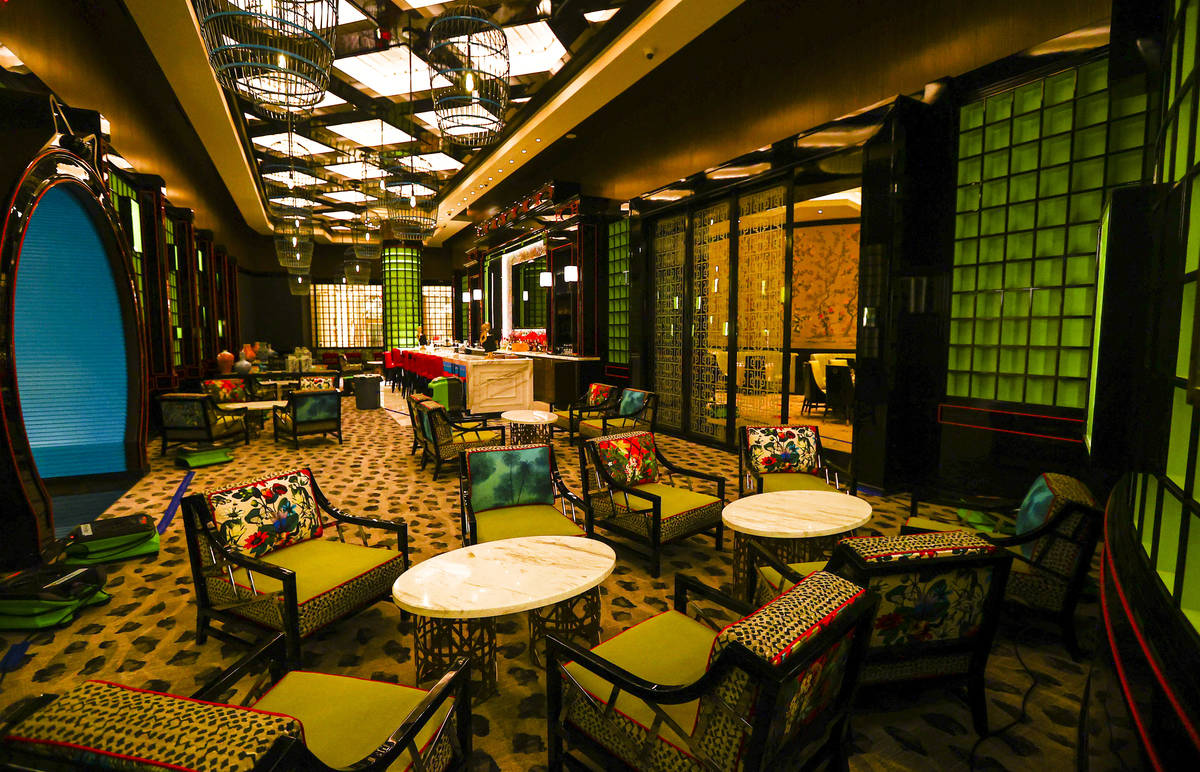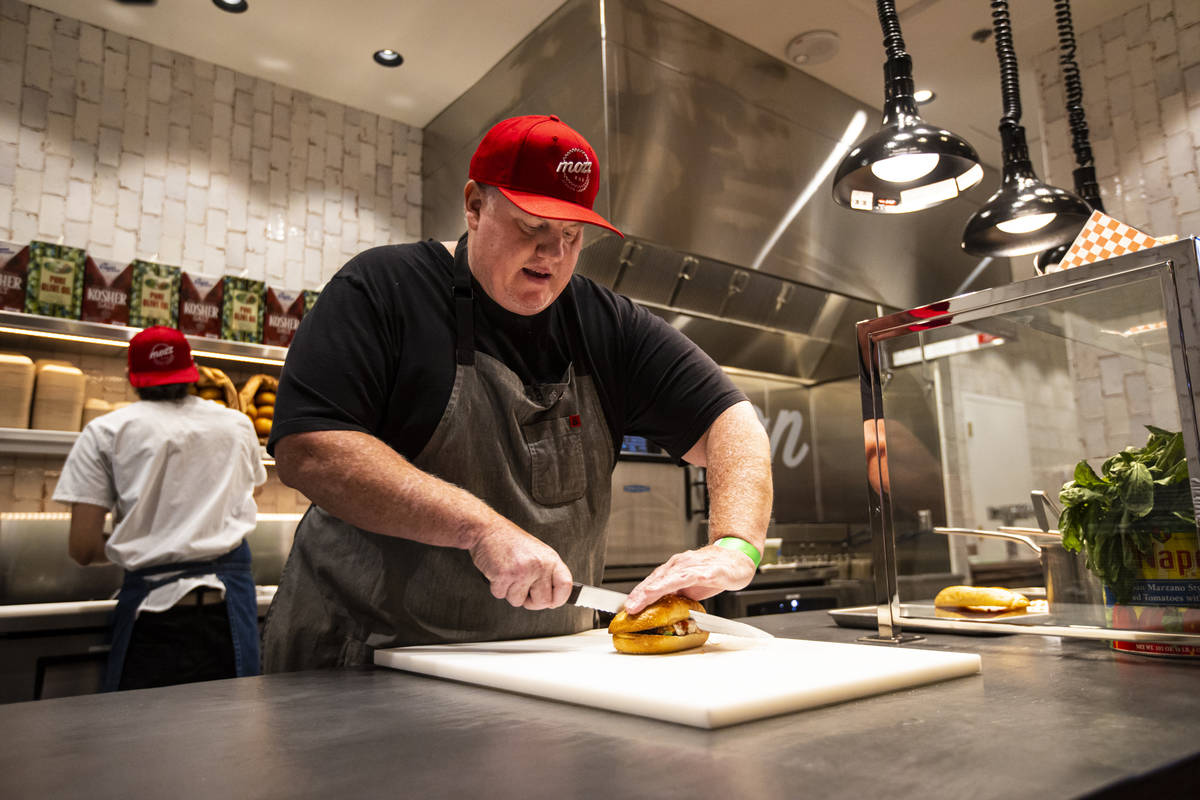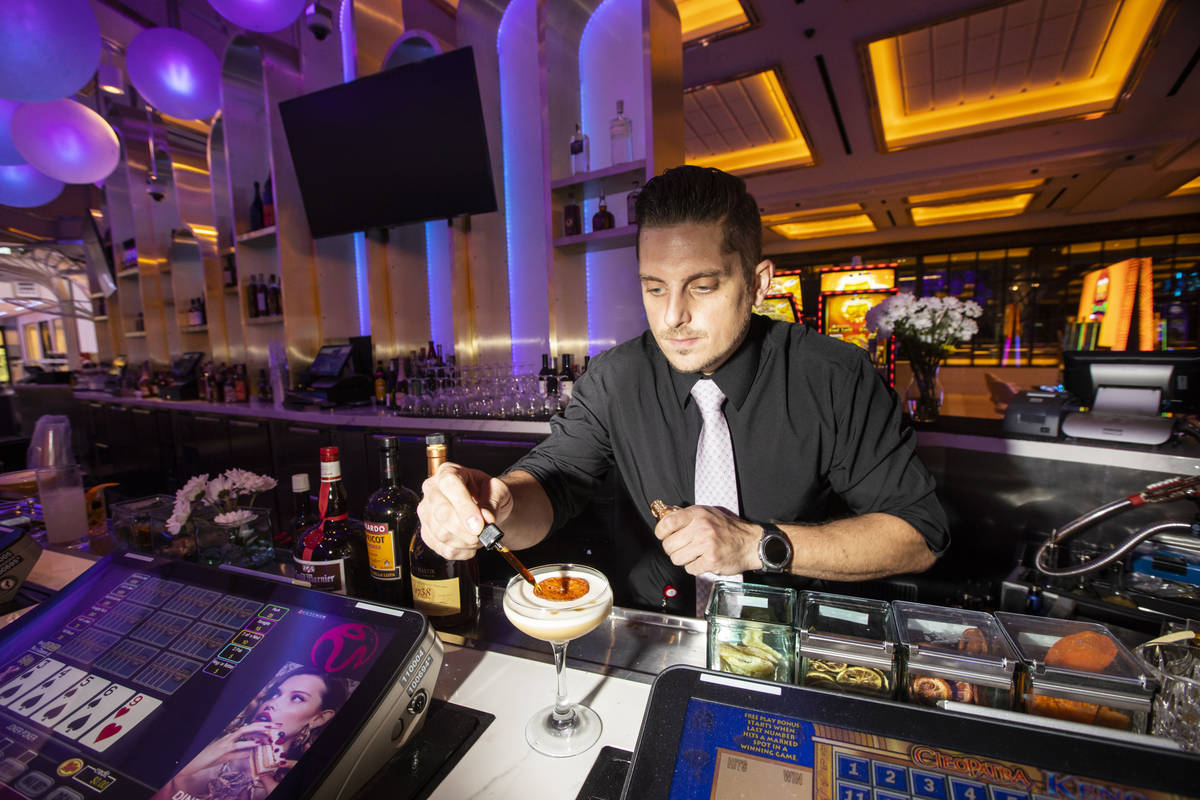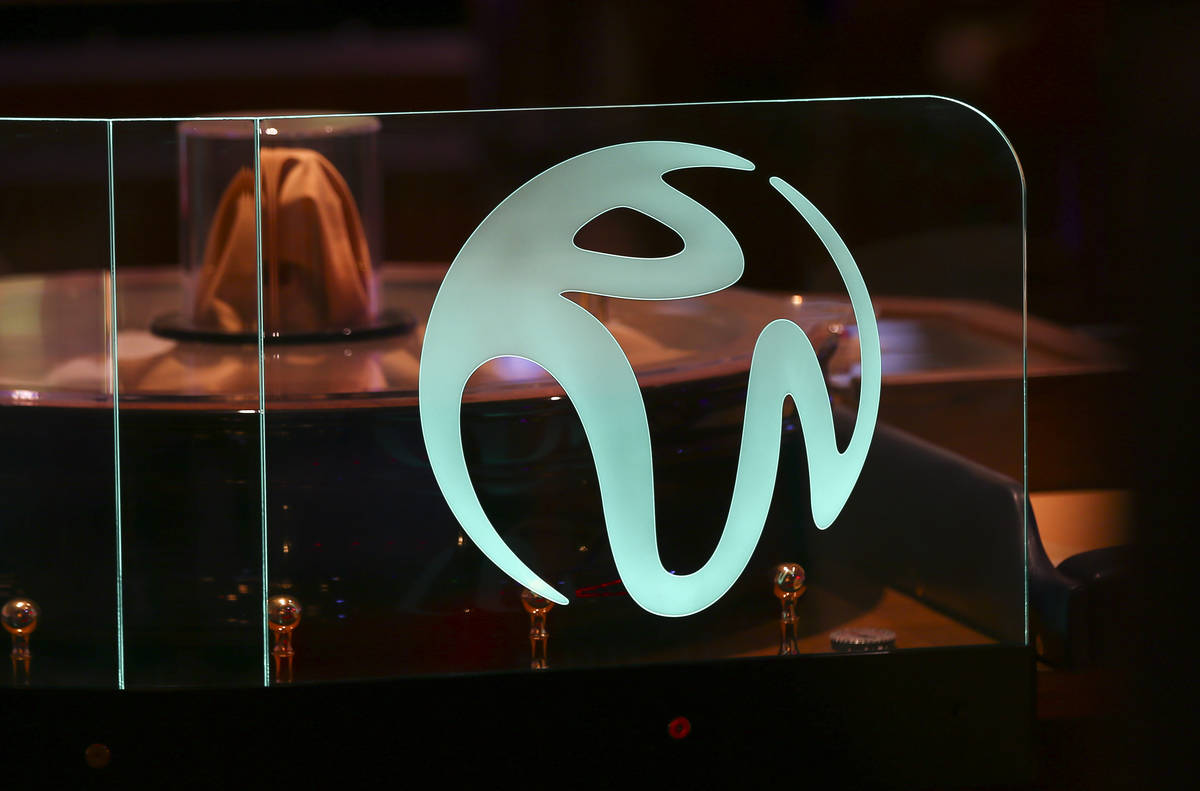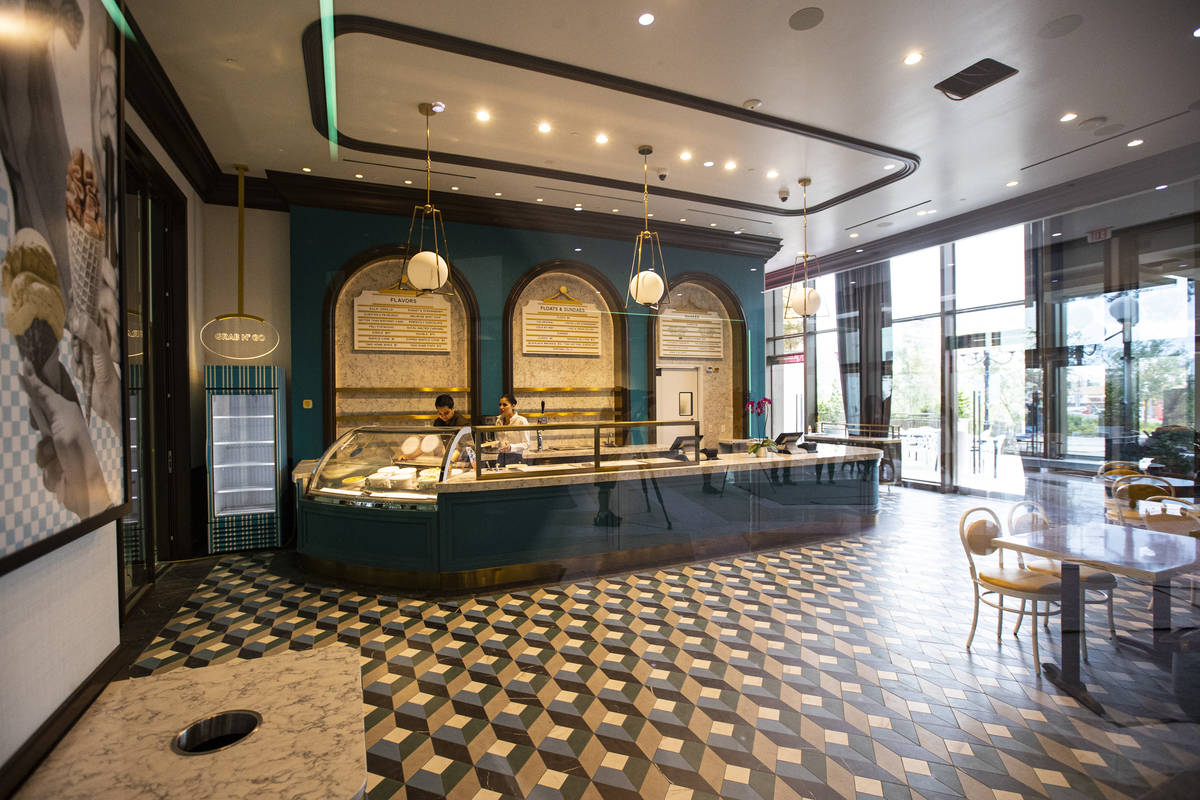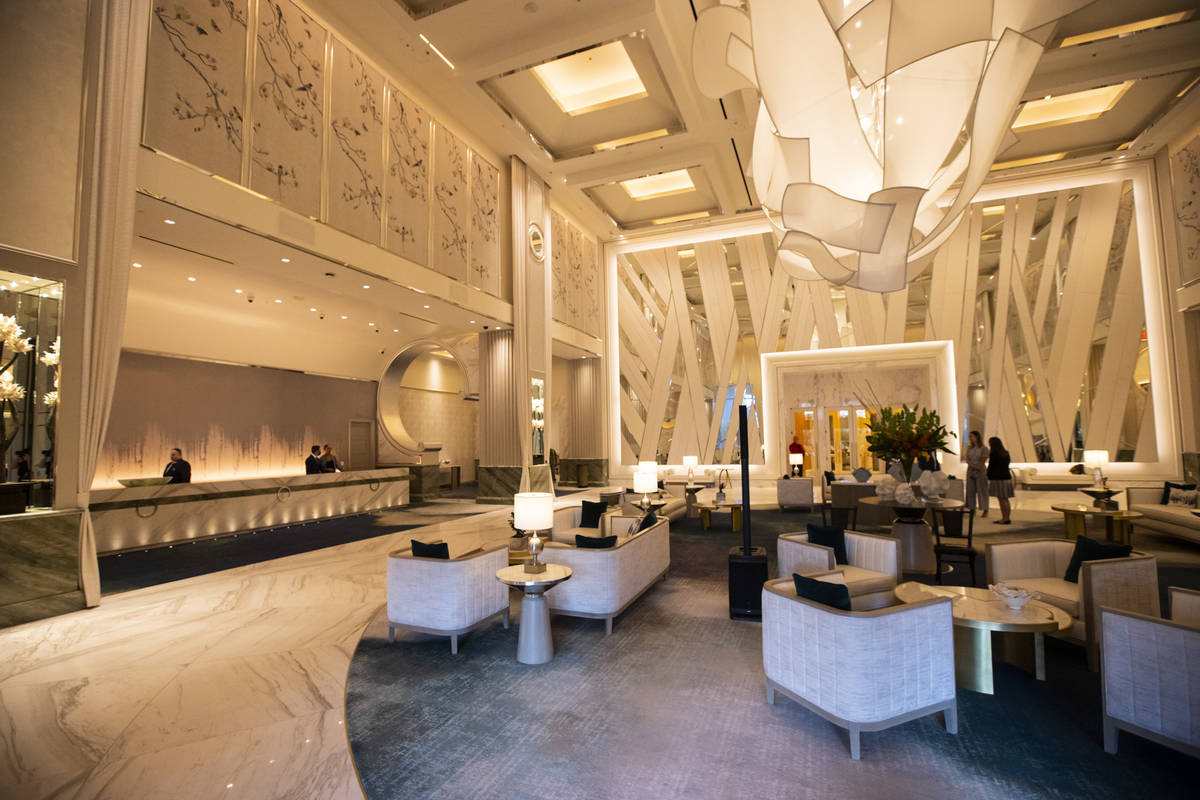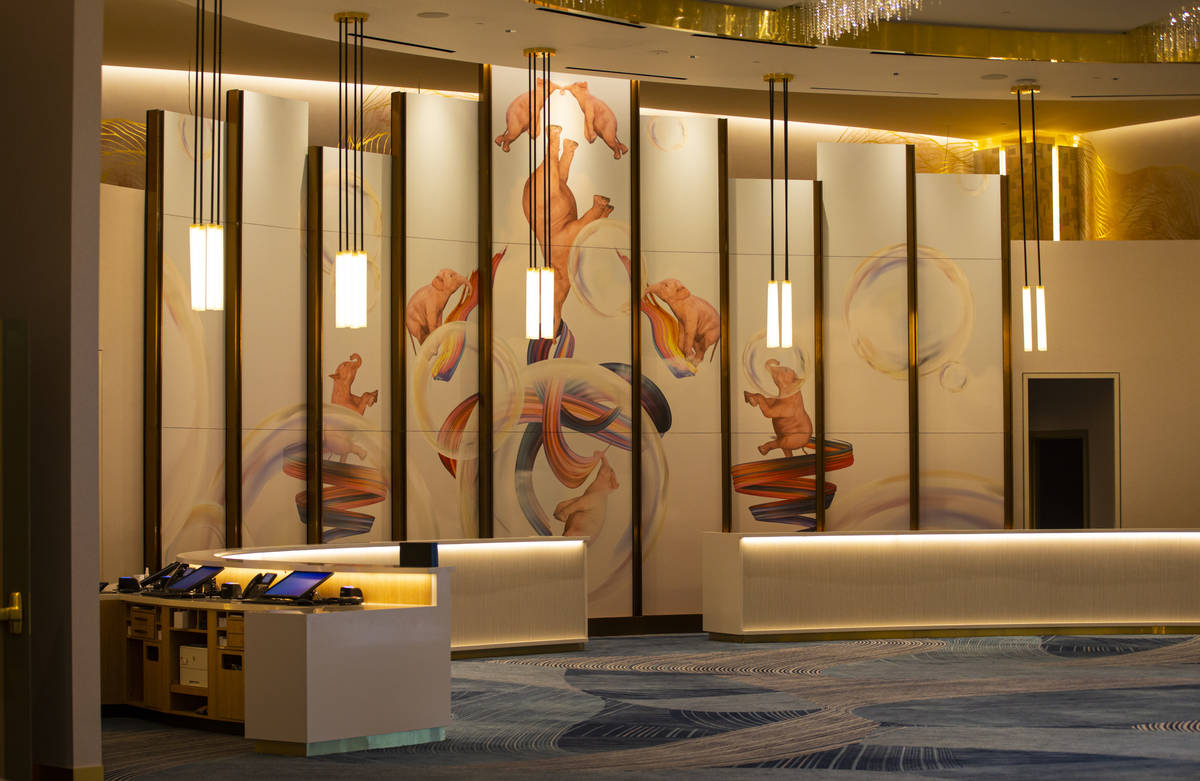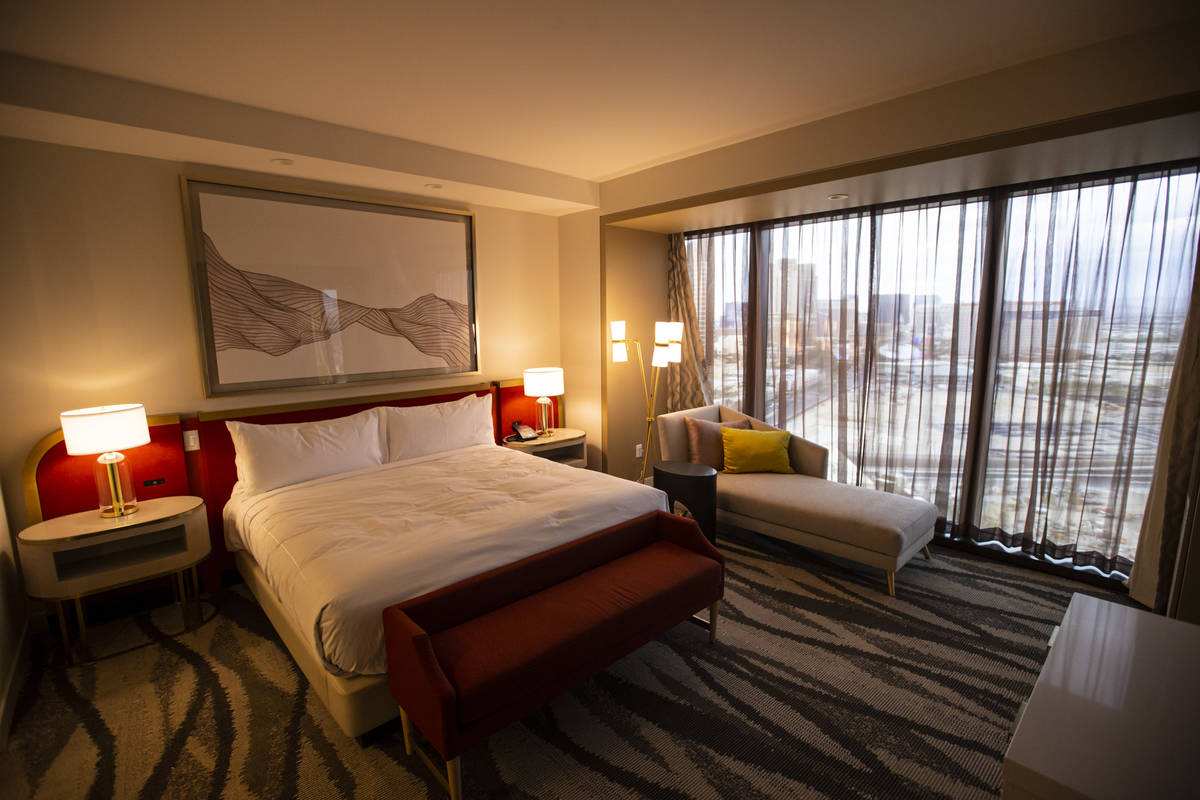 Las Vegas will go through another major historic transition Thursday when Resorts World Las Vegas — a $4.3 billion resort developed by the Malaysia-based Genting Berhad group — opens the doors to the first Strip megaresort in more than a decade.
The most technologically advanced resort ever built is expected to open to the public at 11 p.m. after a VIP party featuring poolside entertainment and a fireworks display.
Resorts World Las Vegas will feature keyless hotel room entry via a Bluetooth connection from a cellphone and a cashless casino floor with gamblers using digital wallets to stake themselves at slot machines and table games. It also has one of the largest video screens in the world at 100,000 square feet on the south-facing facade of the resort's west tower.
K.T. Lim, chairman of the board of the Genting Group, and several corporate executives are in the city for Thursday's celebration, which culminates a lifelong dream of Lim's father, the late Genting founder Tan Sri Lim Goh Tong, to open a resort in Las Vegas.
K.T. Lim has shepherded Resorts World Las Vegas every step of the way, hiring former MGM Resorts International executive and UNLV graduate Scott Sibella as the resort's president in 2019.
Lim used to make regular trips to Las Vegas as Resorts World rose skyward with its 3,506 Hilton-branded hotel rooms. And when the coronavirus pandemic hit, Lim kept in constant contact with regular online meetings with Sibella.
Perfecting a vision
While Genting is new to Las Vegas, it has spent close to 55 years perfecting its vision of an integrated resort.
In 1965, Lim's father envisioned building a mountaintop resort in Malaysia that became known as Genting Highlands.
Accessible by cable car and high above the sweltering valleys at more than 6,000 feet, Genting Highlands, which eventually became known as Resorts World Genting, has seven hotels, two theme parks, five shopping malls and Malaysia's only legal casino.
Las Vegas architect Paul Steelman, who designed Resorts World Las Vegas, has been a frequent guest at Resorts World Genting.
"It's absolutely spectacular, one of the most beautiful places I've ever seen," said Steelman, now a close friend of Lim's.
Steelman said that Lim and his family invented the concept of the integrated resort and Sheldon Adelson, the late chairman of Las Vegas Sands Corp., perfected it and adapted it to Las Vegas with the addition of convention halls to serve the city's midweek guests.
Now, Resorts World Las Vegas will get in on the convention center advantage. The property has 250,000 square feet of flexible meeting space with 50 meeting rooms, six configurable ballrooms, 23,000 square feet of Strip-facing ballroom and terrace space with floor-to-ceiling windows, a 90-foot dynamic LED wall and digital pillars in the meeting space. Resorts World's convention area is 100 feet from hotel elevators.
In future years, Resorts World will have another convention advantage — the first Boring Co. tunnel linking a commercial property with the West Hall of the Las Vegas Convention Center. The project is under construction and is expected to link to the planned Vegas Loop transit system.
Expansion, diversification
While Resorts World Genting is the company's flagship resort, the company has expanded to other countries over time, and the corporation has diversified to other products.
Genting recently completed the purchase of a 49 percent stake in the $1.2 billion Resorts World Catskills and is seeking to boost revenues at the struggling property by attracting downtown clients. Genting has sought additional gaming properties on the East Coast as it seeks to build a significant presence in the U.S.
It has been lobbying plans for years to build a multibillion-dollar integrated resort on 14 acres in Miami that it purchased in 2011. The plan still has not been approved by local officials.
The casino operator opened a small gaming property in the Bahamas in 2013, just 50 miles off the coast of Florida. Resorts World Bimini features 305 rooms, 160 slots machines, table games and sports betting.
More recently, Genting funded the attempt by the Mashpee Wampanoag Tribe to acquire Massachusetts' third full-scale casino license and develop a $1 billion casino in the state's southeastern region.
Globally, Genting competes with Las Vegas Sands Corp. in Singapore, where it has a casino and theme park on Sentosa Island. It also owns and operates more than 40 casinos in the United Kingdom, including Resorts World Birmingham, which it calls the first integrated leisure complex of its kind in that country.
50 million guests a year
Genting's properties attract more than 50 million guests a year, placing it among the highest ranks of the global gaming, entertainment and hospitality industries. The company also markets a broad suite of additional offerings, through affiliated partnerships with Crockfords, Maxims, Crystal Cruises, Dream Cruises and Star Cruises. Genting maintains ties with established brands such as Universal Studios, Premium Outlets, Hard Rock Hotel and Zouk.
According to the company's corporate reports, Genting has diversified with its wholly owned unlisted subsidiaries Genting Energy Ltd. Other subsidiaries involve palm oil plantations, oil and gas, property development, life sciences and biotechnology activities, with operations spanning the globe.
Lim and Genting officials made a favorable impression with Nevada gaming regulators when they made an appearance before the Nevada Gaming Control Board in May.
"The background is outstanding, the company is incredible, financials are great, and ratios are outstanding," board Chairman Brin Gibson said at the conclusion of their presentation. "I have nothing but praise for this application. I have no concerns."
Board member Brittnie Watkins remarked about seeing Resorts World Las Vegas' debut commercial as part of the Oscars awards show on April 25.
"I think you guys have some great things going on," Watkins said.
"We have since grown into an international conglomerate," Lim told the board, "and this (the opening of Resorts World Las Vegas) will be a truly remarkable moment in the group's history.
"Our founder would have been truly proud of the resort we have built in Las Vegas," he said, "and to bring a new and unique entertainment destination to the Las Vegas Strip and showcase what has made the Resorts World brand a globally recognized success."
The Review-Journal is owned by the family of Sheldon Adelson, the late chairman and CEO of Las Vegas Sands Corp.
Contact Richard N. Velotta at rvelotta@reviewjournal.com or 702-477-3893. Follow @RickVelotta on Twitter.