Wynn joins chorus of gaming chief executives saying Strip is recovering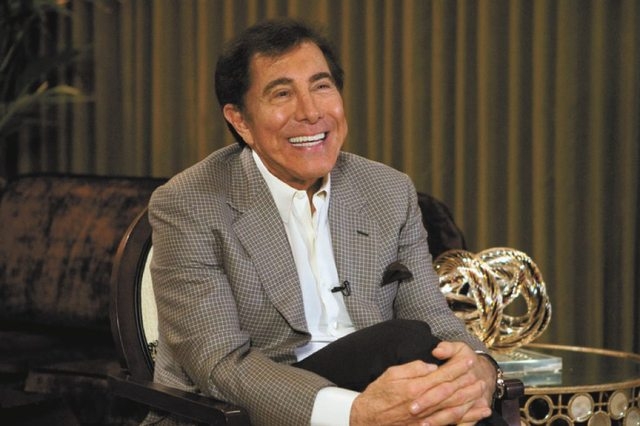 Stop the presses. Steve Wynn declared Las Vegas is on the road to recovery Thursday.
At the outset of a first-quarter conference call with analysts, the Wynn Resorts Ltd. chairman and CEO said he was "feeling good about Las Vegas, better than I had in the past."
Wynn based his opinion on the company's results from Wynn Las Vegas and Encore during the three-month period that ended March 31.
The resorts' overall revenue total — $380.9 million — was a 1.5 percent decline from a year ago and accounted for just 25 percent of the company's overall first quarter revenue of $1.51 billion.
It was the nontraditional reporting numbers that Wall Street uses to gauge profitability that caused Wynn to proclaim the Strip's recovery.
The average daily room rate at the two resorts increased 6.2 percent to $275 per night. Revenue per available room, often referred to as RevPar, grew 12.6 percent to $214.
"That makes us the most profitable hotel in Las Vegas," Wynn said. "Las Vegas is growing into the additional capacity that it added in the past. CityCenter and Encore opened at the worst possible time in the national economy."
While other gaming industry CEOs have said the Strip was on the road to recovery, Wynn was reluctant to do so.
Until Thursday.
"I see Las Vegas getting a footing that it hasn't in the past," Wynn said.
Still, Wynn Resorts is a company that relies on Macau.
Fueled by its two Macau casinos, Wynn Resorts said its net income for the first quarter was $226.9 million, or $2.22 per share. A year ago, the company's net income was $203 million or $2 per share. Wynn's overall revenue increased 9.8 percent over the 2013 first quarter.
In Macau, the revenue produced by Wynn Macau and Encore at Wynn Macau increased 14.2 percent to $1.13 billion.
During the conference call, Wynn executives focused much of the discussion toward Macau.
The company is building the $4 billion Wynn Palace on Cotai that is expected to open in 2016. The 1,700-room hotel-casino includes a performance lake, meeting space, spa, retail offerings, and restaurants.
Wynn described the property as "an entertainment experience from outside" with features like flower sculpture of a 25-foot-tall Fabergé egg and restaurants that have theaters with full stages.
The property, "will be the photo-op of South China. And that's just to get everybody in," Wynn said.
A second phase will more than double the size of the hotel with all-suite product.
Meanwhile, the company is now re-configuring of the original casino inside Wynn Macau so it doesn't lose business to the new resort. Wynn said the changes will be completed before the opening of Wynn Paradise.
Wynn Resorts, Las Vegas Sands Corp. and MGM Resorts International are all building new resorts on Cotai in order to increase their footing in the world's largest casino market, which produced $45.2 billion in gaming revenue last year.
Wynn credited his Macau casino rivals, saying "our competitors have lifted the game. It caused us to lift our standards as well."
However, a question about the company's prospects with winning a casino license in Japan — which is considering legalizing gaming — Wynn was gracious toward the chances of other companies with one exception, Caesars Entertainment Corp.
"They have other problems. Money problems," Wynn said.
Separately, Reuters reported that Universal Entertainment Corp. and its billionaire founder Kazuo Okada filed a criminal complaint against Wynn Resorts and Steve Wynn in Japan on allegations of defamation.
The complaint is the latest salvo in a long-running feud between the two former business partners.
Universal said in a statement it submitted the complaint with the Tokyo District Public Prosecutors Office on April 24, accusing the casino operator and Wynn of "defamation, harm to public trust and circulation of rumors" in relation to the publication of an investigation into Universal's conduct in the Philippines.
The investigation was commissioned by Wynn and made public in early 2012.
In an emailed statement, Wynn said the criminal complaint was an attempt by Okada "to create a distraction from the investigations pending against him."
Contact reporter Howard Stutz at hstutz@reviewjournal.com or 702-477-3871. Follow @howardstutz on Twitter.