Wynn Resorts battle with dealers over tip sharing continues
Updated July 28, 2018 - 11:11 pm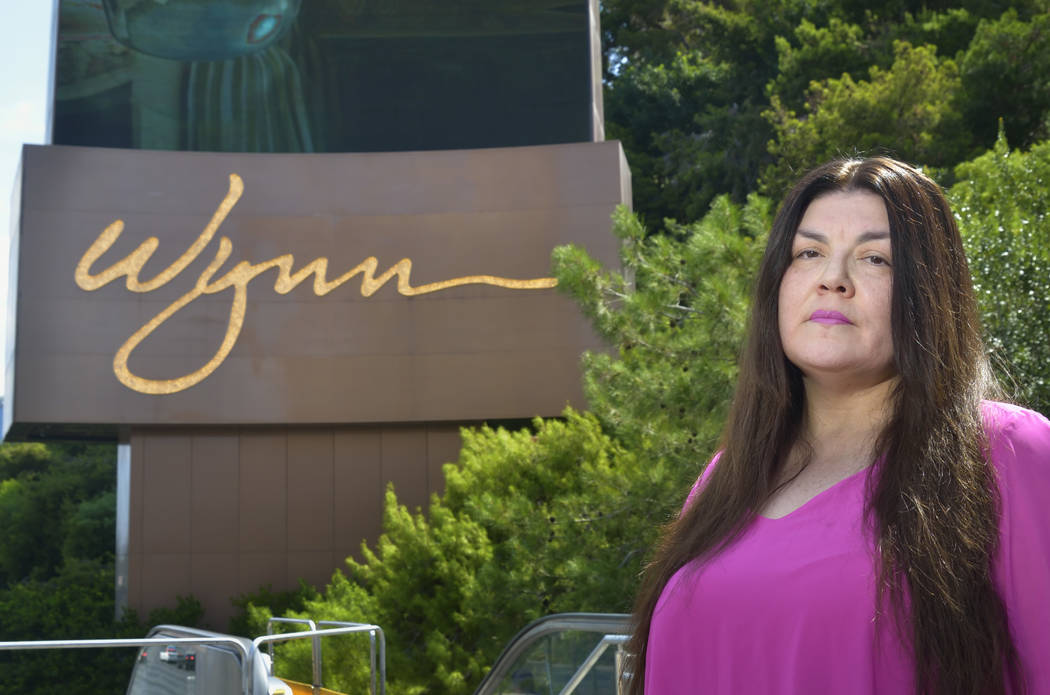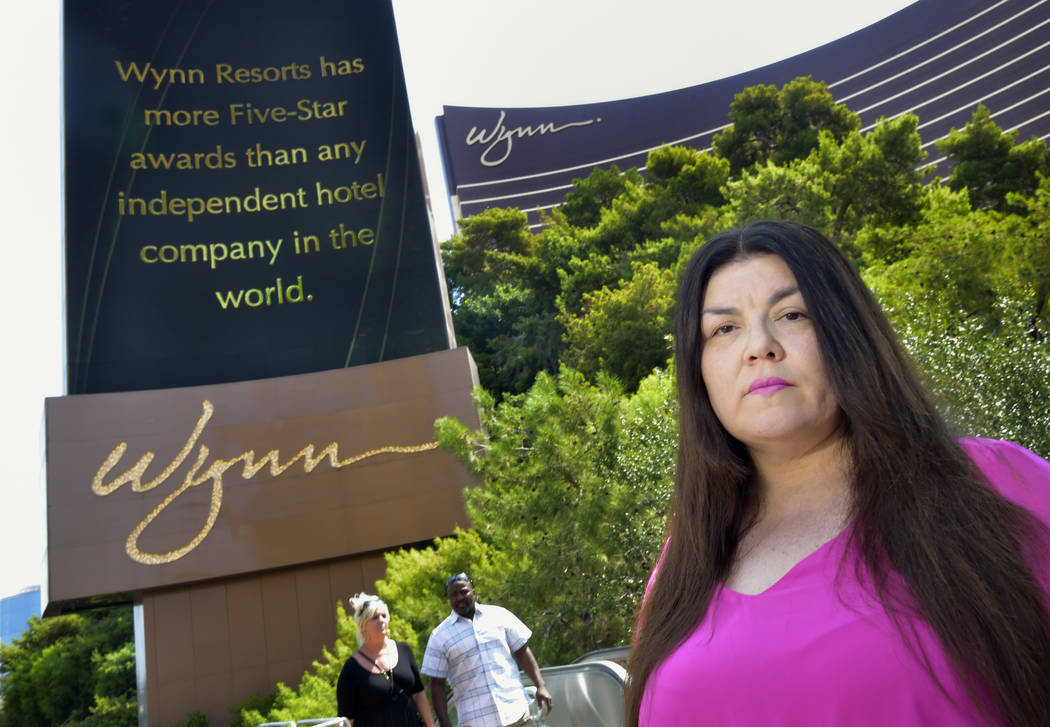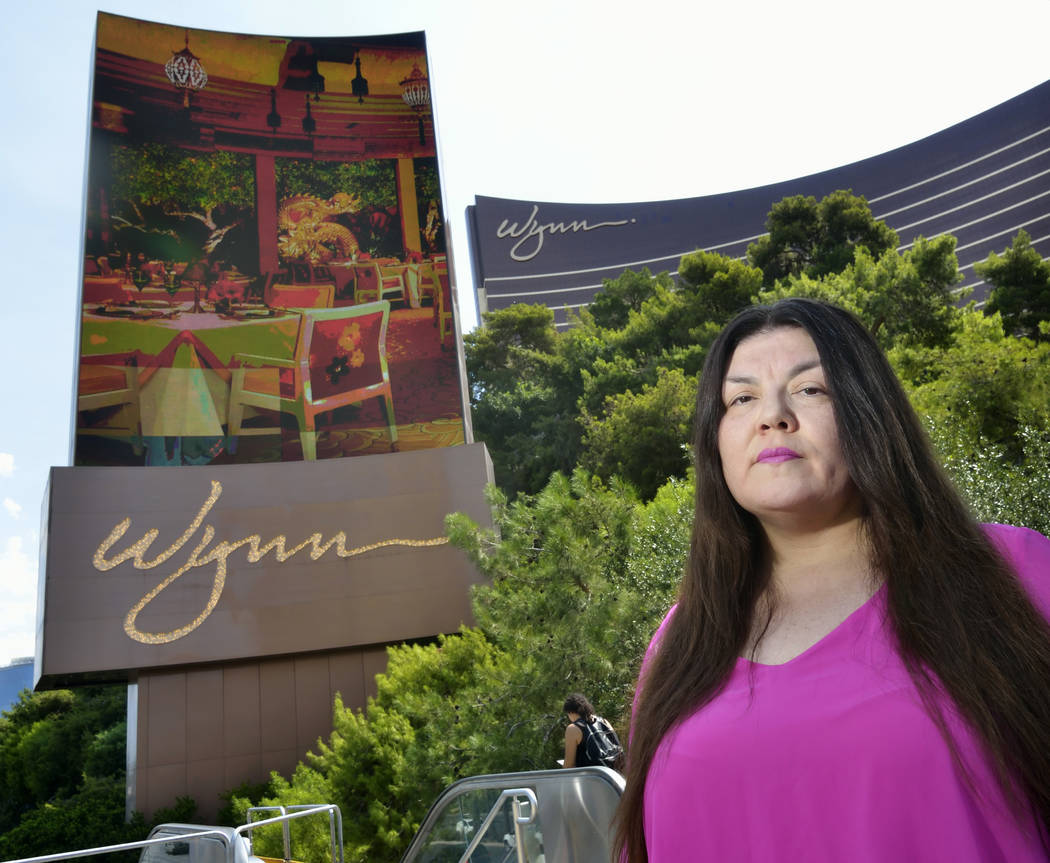 Matt Maddox moved swiftly to put out corporate fires when he replaced Steve Wynn as CEO of Wynn Resorts Ltd. in February.
Within a month he settled the resort operator's six-year battle with Universal Entertainment. That deal paved the way for the company to settle a different lawsuit filed by Elaine Wynn. Then Maddox raised $1 billion in new capital and quelled rumors of a takeover.
Yet Maddox has not shown any signs of settling what is likely the company's longest-running battle.
Nearly 12 years ago, hundreds of Wynn Las Vegas dealers filed the first of several lawsuits against the company to stop what they consider to be the unlawful sharing of their tips with "casino service team leads," who dealers claim are supervisors.
The amount at stake is about $50 million, according to Wynn Resorts and Josh Buck, a lawyer representing the dealers. Wynn agreed to pay an additional $463 million to settle its battle with Universal.
Maddox raised dealer pay by $2 an hour — equivalent to an annual increase of about $4,000 — just two months into his tenure. It was the dealers' first raise in about a decade.
But for several dealers who talked to the Las Vegas Review-Journal, it doesn't compare to what they lost.
"They are not fooling anybody," said Wynn table games dealer Kanie Kastroll, who estimates that she has lost $100,000 or more since 2006. "We want the tip money they have been taking from us the last 12 years."
The tip sharing structure was "Steve Wynn's baby," not Maddox's, Buck said, adding Steve Wynn's fight with the dealers had become "personal."
Buck questioned whether Maddox would really want to "fight to the death" on this issue.
Court cases
U.S. District Court Judge Robert Jones will decide whether a 2011 regulation that was annulled in March was valid during its seven-year existence.The Department of Labor regulation said tips could not be shared with employees who normally didn't receive them.
Even if Jones were to side with the dealers and award them the $50 million they didn't receive over that period, it would not necessarily bring an end to the Wynn tip practice because of a change in law.
The Department of Labor regulation was replaced by congressional legislation stating that tips can be shared with other employees who normally don't receive them. However, the new law forbids supervisors and managers from sharing in the tip pool.
The dealers filed a new suit in May stating that the casino service team leads are not entitled to tips under the new law because they are supervisors.
Another judge will have to determine what defines a supervisor.
Wynn company spokesman Michael Weaver said a casino service team lead does not have powers often associated with the term "supervisor," such as control over pay and policy decisions or scheduling and disciplining employees.
Weaver said casino service team leads monitor games, not people, and are not supervisors as defined by the Department of Labor.
But Kastroll said casino service team leads carry out many of the same functions as the floor supervisors, such as checking a player's credit limit and approving the conversion of chips worth more than $500 into larger or smaller denominations.
"It is the same job, just another name," she said.
Booming business
The role of casino service team lead was implemented in 2006, a little more than a year after Wynn Las Vegas opened.
Amid a booming economy, Wynn Las Vegas gaming tables were so busy during the property's first year of operation that many dealers worked six days a week and put in more than than eight hours a shift, said Kastroll.
Wynn's high-end customers were generous with tips. The dealers pooled them among themselves just like their counterparts at other Strip resorts.
Wynn dealers earned as much as $100,000 including overtime in their first year, the company has said. But Kastroll and other Wynn dealers say a six-figure income was limited to those who worked six days a week — sometimes as long as 12 hours a day — and got the best shifts.
The Wynn dealers were monitored by floor supervisors, who themselves were overseen by pit bosses — the standard industry practice.
But the company noticed a discrepancy between the pay of the floor supervisors and dealers.
"As a result of tip income, it has become common for floor supervisors to earn less money than the dealers they supervise," the company said in a memo dated Aug. 21, 2006. "This results in an inverted system whereby the best dealers do not want to be promoted as should be the case in any employment situation."
The positions of pit boss and floor supervisor were eliminated and replaced by the position of casino service team lead, whose goal is to improve customer interaction, the company said.
The casino service team lead is entitled to about 15 percent of the dealers' tip pool, according to the company's calculation.
Bus boy argument
The company has argued that the casino service team lead deserved to be part of the tip pool much like a busboy in a restaurant. The tip policy change would also help resolve the pay gap between supervisor and subordinate at the luxury resort.
Wynn also said it would allow some employees to work as both a dealer and casino service team lead, further blurring the traditional hierarchy.
The change, in essence, cut dealers' annual earnings between 10 and 15 percent, according to Kastroll. Hundreds of Wynn dealers have been losing out on a total of about $6 million a year, according to Buck.
Kastroll said her monthly income fell about $800 a month immediately after the policy change. Today, it is down as much as $2,300 compared to 2005 as tips dwindle, she said.
"We were so happy to work at the Wynn when it opened. But this change in policy pitted dealers against supervisors and dealers against dual-rate dealers," said Kastroll. "It has become a tension-filled environment."
About 10 Wynn dealers have reached out on their own to the Review-Journal since Steve Wynn's departure to express similar views about the atmosphere in the table area. However, they asked not to be quoted because of concern over their jobs.
Pay decline
Despite the lost pay, many Wynn dealers like Kastroll who joined on day one continue to work at the property. They say they don't quit because there are few full-time dealer jobs with benefits at other high-end properties in Las Vegas.
Even if they find full-time work, they say they would not have seniority at another property to receive the most lucrative shifts.
Wynn said their dealers are still among the best paid, even with the tip pooling policy, earning between $70,000 and $75,000 a year based on a 40-hour workweek. Dealers deny the pay is that high.
Kastroll says that even if Wynn dealers are among the highest-paid on the Strip, the policy still reflects poorly on the company's image as a luxury property.
"We are told every day that the Wynn brand means classy," said Kastroll. "This policy goes against our brand. This is not a classy thing to do."
Contact Todd Prince at 702-383-0386 or tprince@reviewjournal.com. Follow @toddprincetv on Twitter.
Tip Timeline
April 2005: Wynn Las Vegas opens.
August 2006: Wynn Las Vegas announces tip pooling with casino service team leads will take effect on Sept. 1.
October 2006: Wynn dealers file suit in Nevada state court.
May 2007: Wynn Las Vegas dealers join Transportation Workers Union of America.
2010: Wynn won its case in Nevada on the basis the company had the right to include any employees in the tip pool that it saw fit.
2011: Department of Labor passes new regulation prohibiting pooling of tips with workers not regularly receiving tips.
2013: Dealers file new lawsuit in federal court.
2014: U.S. District Court in Nevada rules in favor of Wynn, saying the Department of Labor was going beyond its powers. 2016: Ninth Court of Appeals overturns 2014 ruling, pushing Wynn to appeal to the Supreme Court.
March 2018: Congress passes new legislation that permits sharing of tips with employees that don't regularly receive them. However, it prohibits sharing with supervisors.
June 2018: Supreme Court denies Wynn appeal to hear their case. Dealers file new federal lawsuit citing 2018 law.
July 2018: Wynn expected to ask U.S. District Court to throw out case.