Wynn Resorts board weighing its options, experts say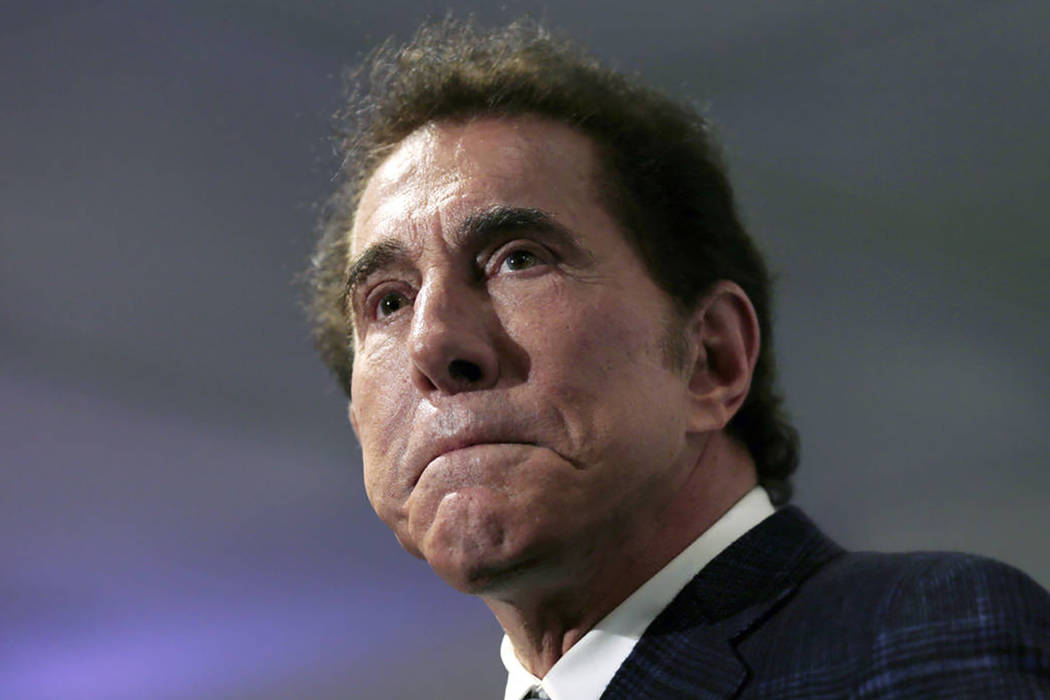 The board of Wynn Resorts Ltd. is weighing its options in figuring out its next step, experts say.
"Purely from a future liability standpoint, in terms of possible future class action lawsuits, it would make sense for the board to figure out the breadth and depth of sexual harassment," said Carliss Chatman, assistant professor of law at Northern Illinois University. "Is it enough to get rid of Wynn or is the issue cultural and systemic?"
Steve Wynn, former chairman and CEO of Wynn Resorts Ltd., stepped down Feb. 6 amid allegations that he sexually harassed employees. That same day a Wynn Resorts shareholder has filed a lawsuit against Wynn and the company's now nine-member board of directors for allegedly knowing about some level of sexual misconduct and failing to act.
"How liable is the board going to be?" asks Chatman.
Who knew what and when is the "crux" of this lawsuit, said Sarah Haan, associate professor of law at Washington and Lee University.
Allegations
The shareholder complaint says a "company spokesman confirmed that the board knew of allegations and when questioned whether the board investigated the allegations when it learned of them, did not respond to the question."
The shareholder complaint also alleges that Wynn "recklessly exposed the company and other directors to liability" for not telling the board about a $7.5 million settlement paid to a former employee through a shell company Wynn had established; further the complaint then alleges that the board learned of the settlement by at least 2015.
Attorneys representing the shareholder, Norfolk County Retirement System, did not respond to repeated requests for comment Monday.
Discovering who knew what and when will be challenging, said Benjamin Edwards, associate professor of law at UNLV.
Generally, a corporate board has an obligation to know what is happening inside their corporation, he said.
"That being said, a corporate board can never know everything, and so courts are very hesitant to hold boards responsible," Edwards said.
Do the allegations matter?
Legally, the allegations against the board may not matter, because they are difficult to prove.
"Board inaction is one of the most difficult cases to plead," said Hilary Sale, a law and management professor at Washington University in St. Louis. "In order to succeed, the plaintiffs need to be able to argue that there is no way the board would not have known about this."
Chatman agreed, but said socially, the allegations do matter.
"There are often times when I would like corporate statutes and law to comply with what we believe socially, but it doesn't," she said. "It insults me personally that all over America there are people sitting on boards with a CEO who is a sexual predator, but unless it affects the stock price, they don't care."
Haan said she thinks the shareholder lawsuit has a shot at moving forward.
"I wouldn't assume that this is just going to go away," she said.
Wynn Resorts board members Pat Mulroy, John Hagenbuch, Jay Johnson, Alvin Shoemaker, Clark Randt, and J. Edward Virtue did not respond to a request for comment Monday. Board members Ray Irani and Daniel Boone Wayson could not be reached for comment.
Contact Nicole Raz at nraz@reviewjournal.com or 702-380-4512. Follow @JournalistNikki on Twitter.