Wynn Resorts cut ties with executive to get Boston gaming license
April 28, 2018 - 10:23 am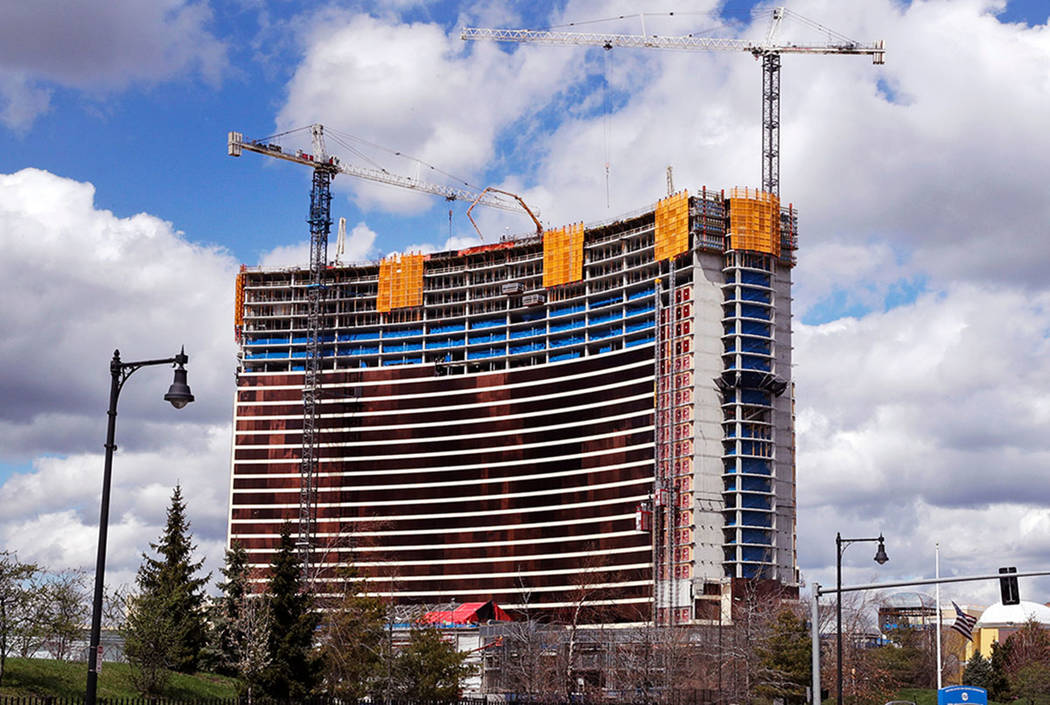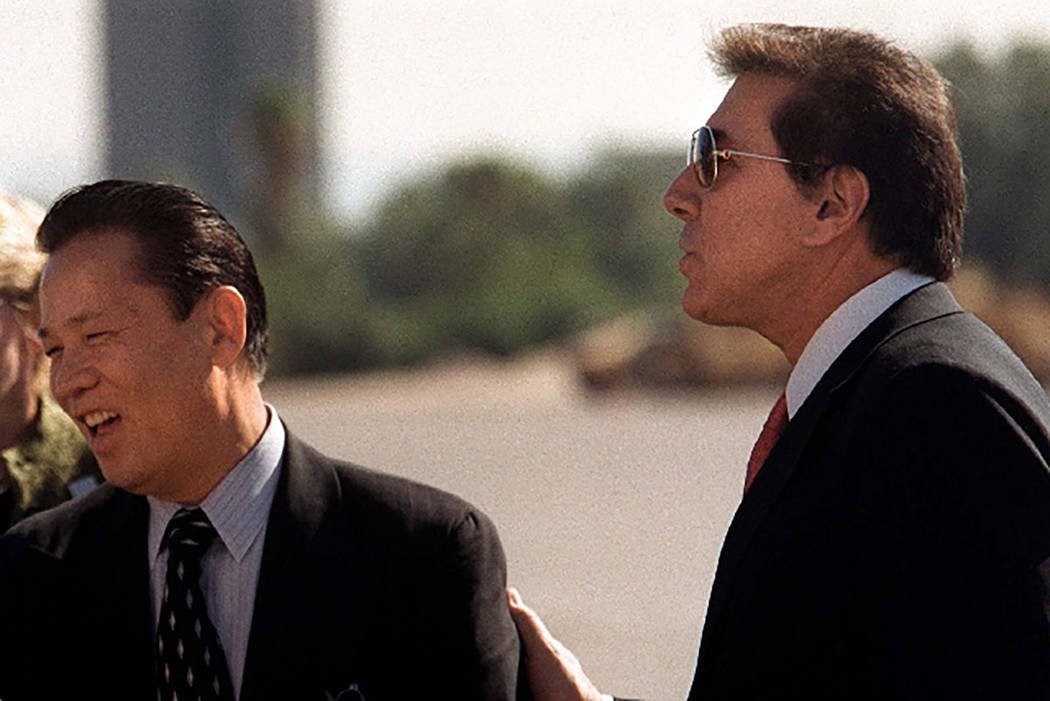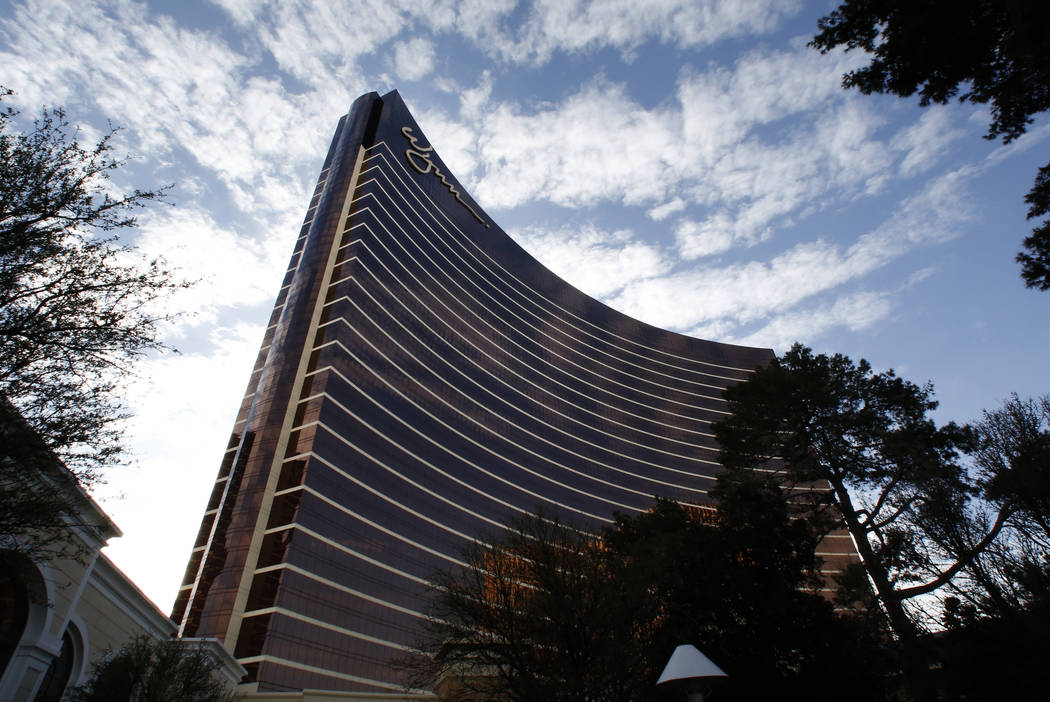 Steve Wynn might not have been the first Wynn Resorts Ltd. executive to cut ties with the casino operator for the sake of a lucrative Boston-area gaming license.
Marc Schorr, once considered Steve Wynn's right-hand man, might have stepped down as chief operating officer of Wynn Resorts five years ago to preserve the company's chances to enter Massachusetts.
Wynn Resorts was awarded the license but today is fighting to keep it. The company's $2.5 billion casino is scheduled to open in Everett, Massachusetts, next June, becoming the company's fifth resort.
Now Massachusetts regulators are investigating Wynn Resorts after allegations emerged in January that company co-founder and former chairman Steve Wynn sexually harassed employees.
New Wynn CEO Matt Maddox told Massachusetts regulators Friday that the company has taken "rapid and decisive actions" to distance itself from Steve Wynn, who stepped down from all positions in February and sold all his stock in March.
Wynn's exit has not stopped Massachusetts regulators from investigating the allegations and potentially pulling the company's license.
The circumstances surrounding Schorr's departure weren't known to Massachusetts regulators or to the public at the time — unlike Wynn's departure.
March testimony
Testimony presented to a Nevada courtroom last month in Elaine Wynn's case against former husband Steve Wynn and Wynn Resorts over breach of contract indicate Schorr might have taken a bullet for the company's growth.
Elaine Wynn alleged Schorr was fired over an illegal online gambling scheme that began to emerge in late October 2012.
Lawyers for Steve Wynn argued that the former executive retired upon reaching 65. Attempts to reach Schorr through email and relatives were unsuccessful.
A former employee, who declined to be named because of Wynn Resorts' size and influence, told the Review-Journal he believed it to be a "forced resignation."
"It was always unclear to me if it was because of Boston or because of worries about him not being able to be relicensed in Nevada," the former employee said.
His departure came months after the company had applied for a Massachusetts gaming license.
A Nevada gaming lawyer, who declined to give his name because the sensitivity of the issue, said illegal online betting would have been "a very serious issue" for any state gaming regulators because it could raise questions about money laundering and tax code violations.
What happened
Wynn Resorts announced in March 2013 that Schorr, then 65, would "retire" as COO effective June 1 after 33 years in the industry, much of it alongside Steve Wynn. Schorr would also leave "all other positions held with the company."'
Schorr also stepped down as president of Wynn MA LLC, the Wynn Resorts subsidiary that was bidding for an official gaming license in Massachusetts.
But nothing had indicated Schorr had plans to retire in the coming years.
In September 2012, he was nominated by the Wynn Resorts board to another three-year term as a director and continued to serve on the Wynn Macau board.
In February 2013, he signed a new employment contract to extend his tenure to December 2016 and increase his base salary to $2.1 million.
Schorr's fate flipped when a large-scale U.S. federal investigation launched into offshore sports betting in the autumn of 2012. The investigation snagged Schorr's subordinate, Tim Poster.
Poster, a rising star at the company, admitted to placing bets through offshore books for about two dozen friends. One of them was Schorr, according to court records. Offshore sports betting is illegal in Nevada.
Poster subsequently stepped down as Wynn Las Vegas' chief operating officer in March 2013, a month after he was promoted to the position.
"Poster informed the company in early 2013" of his betting "and immediately resigned," Wynn Resorts spokesman Michael Weaver told the Review-Journal.
In a video deposition played in court last month, Schorr said he had no idea that Poster had been placing the bets online as opposed to using the legal sports books around town. Schorr said he found out about the online betting scheme only after Poster's account was frozen amid the raid.
Boston bid
Wynn Resorts began intensive preparation to seek regulatory approval in Massachusetts in late 2012 just as federal investigators began carrying out their raid on offshore sports betting.
The company submitted its application to Massachusetts regulators and registered Wynn MA LLC on Jan. 17, 2013, with Schorr as president. He was one of three Wynn executives on the registration documents with Matt Maddox and Kim Sinatra.
Wynn board members and top executives, including Schorr, would face tough background checks by the Massachusetts state regulators later in 2013 as part of the bidding process.
In fact, Wynn Resorts pushed co-founder Kazuo Okada off the board in February 2013 amid concern the Japanese businessman's reputation could hurt the company's Massachusetts bid. Okada had refused company requests to resign.
"Mr. Okada's conduct poses a present threat to the company's reputation for probity, which is fundamental to preserving its current gaming licenses, applying for and receiving additional gaming licenses including jurisdictions where the company has recently filed applications," Wynn Resorts said in a January 2013 SEC filing.
Tough standards
Massachusetts showed itself during the 2013 application process to be one of the toughest jurisdictions in the U.S. to qualify for a gaming license.
Caesars Entertainment Corp., which was licensed in more jurisdictions than any other gaming company at the time, was dropped by its Massachusetts bidding partner in October 2013 after a critical report by the state's gaming investigators.
The Massachusetts investigators were concerned about one of the owners of Gansevoort Hotel Group, which had recently signed an agreement with Caesars to open a boutique hotel on the Strip.
Caesars complained at the time that Massachusetts' standards for suitability were "unreasonable."
'Blowup'
Upon learning that Schorr could be involved with online gambling, Wynn Resorts carried out an investigation of his home and work computer, according to last month's court hearing.
The company found no evidence that Schorr was personally wagering online, according to court testimony and documents.
Elaine Wynn's lawyer Mark Ferrario nonetheless contends that Schorr was fired after a "blowup" with Steve Wynn over the sports betting issue.
Schorr stepped down as president of Wynn MA on April 23, 2013, about six weeks before his departure from Wynn Resorts, according to Massachusetts Gaming Commission records.
He was not among the dozen Wynn executives and directors who were reviewed for suitability by the state's regulators.
As part of his exit package, Wynn Resorts allowed Schorr to keep 200,000 shares of company stock that had yet to vest at the time of his retirement, according a company filing with the Securities and Exchange Commission.
The shares were worth about $25 million at the time of his retirement announcement.
Wynn Resorts was awarded the Massachusetts gaming license in September 2014.
Massachusetts regulators are expected to make their decision this summer on whether Wynn Resorts can keep its state gaming license.
Contact Todd Prince at tprince@reviewjournal.com or 702-383-0386. Follow @toddprincetv on Twitter.