Wynn Resorts moves to address workplace culture with new department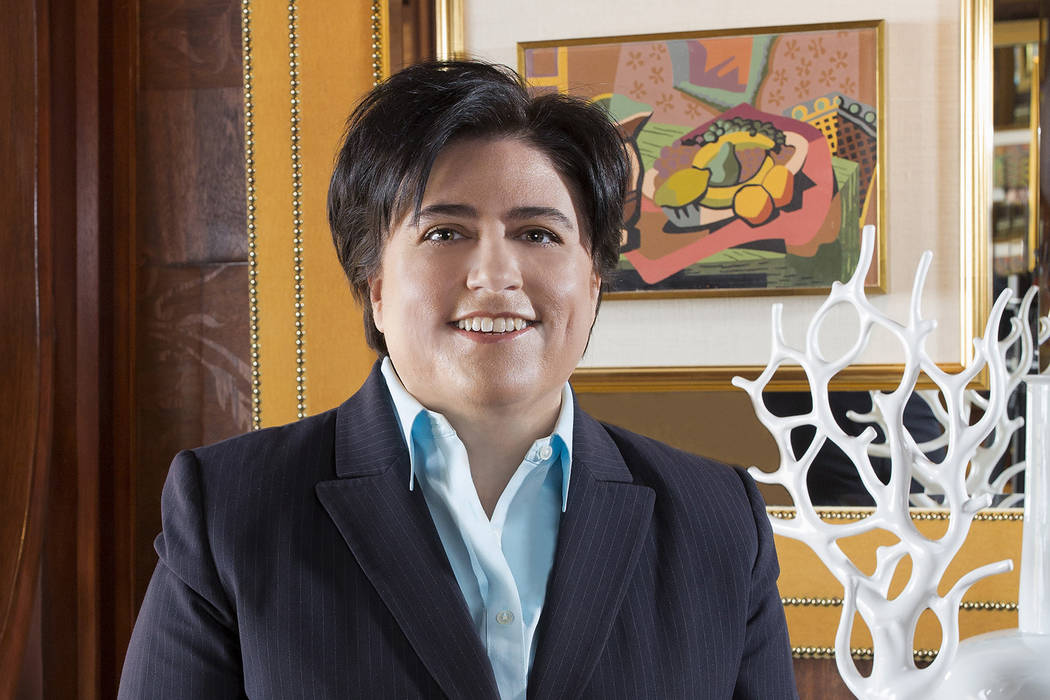 Wynn Resorts' leaders are moving to change the perception of the company after numerous headlines of sexual misconduct and litigation.
On Monday the operator announced a new Culture and Community Department and the appointment of a company veteran to head it.
Corrine Clement will head the department that will support diversity and inclusion, gender equality, fair treatment in the workplace and employee charity efforts in the communities Wynn Resorts serves.
Clement, who joined Wynn in 2014 after working for MGM Resorts International, Coca-Cola, the World Series of Poker and the Phoenix Suns NBA basketball team, was most recently executive director of innovation and creative development at Wynn and worked in Macau as executive director of human resources at Wynn Palace.
"Sure, it was a response to some concerns about our company," Executive Vice President Kim Sinatra said in an interview, but she added the company doesn't "do things just for window-dressing."
The formation of the new department is a corporate-wide initiative developed by the company's new CEO, Matt Maddox, who was appointed in February after former Chairman and CEO Steve Wynn stepped down following accusations of sexual harassment in the workplace.
Wynn has labeled the accusations as "preposterous" and has since sold his shares in the company.
A new vision
Maddox was named CEO Feb. 6 and immediately announced several new employee initiatives involving paid time off for work on the company's charitable community projects and a new family leave policy.
Establishing the Cultural and Community Department and appointing Clement to lead it was an extension of that initiative, Sinatra said.
"We took a really good foundation in community engagement and employee giving and a great culture, and were able to formalize an initiative that was bigger. When new people become CEOs, they have new priorities and they execute those priorities. And, this was one of Matt's and we're thrilled to be able to advance it."
Sinatra said Wynn employees have embraced Maddox's new initiatives.
"I think the internal response is excitement," she said. "We're in the process of (creating) programs that will roll out over time. Our scholarship program was introduced straight away, our paid parental leave was rolled out right away. We're doing some major increases in our leadership development and training areas that we're excited about. And, we're doing some studies that will allow us to understand where we are in gender equality and give us a baseline for understanding where we are and moving forward."
She said she expects details of the initiatives to be outlined in the weeks ahead and the company plans to be proactive about explaining them publicly.
Accusation rocked company
While Wynn has always been one of Southern Nevada's most desirable casino companies to work for, the company has been rocked in the last two months by reports about the alleged actions by Steve Wynn.
Regulators in Nevada, Massachusetts and Macau and the company's own board of directors are investigating the sexual misconduct reports as well as why a settlement in one of those cases was never disclosed to the Massachusetts Gaming Commission.
Although Steve Wynn has divested his financial interests, the company could still face disciplinary actions for "failure to exercise discretion and sound judgment to prevent incidents which might reflect on the repute of the state … and act as a detriment to the development of the industry."
Contact Richard N. Velotta at rvelotta@reviewjournal.com or 702-477-3893. Follow @RickVelotta on Twitter.