CEO of company with center in Las Vegas offers to pay for employees' weddings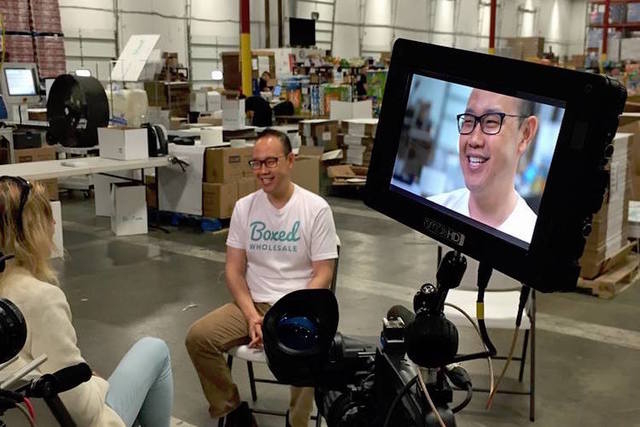 The CEO of an online grocery-delivery company with a center in Las Vegas once offered an extra benefit to his employees, but now he's offering another that's much more "Vegas."
With a fulfillment center in Las Vegas, Boxed Wholesale made an announcement that the organization would be increasing its employee perks by covering the cost of any full-time employees' wedding.
As most anyone who has tied the knot in the last decade can attest, that's not an inexpensive promise to make.
The decision comes after CEO Chieh Huang heard the news of a staff member at the company's New Jersey fulfillment center, 26-year-old Marcel Graham, had depleted his savings account and resources for his wedding by paying for his mother's medical costs, the company said in a news release.
2/3 Marcel was in a tough, tough spot. We're not the type of company and I'm not the type of person that can say tough luck to a team member

— Chieh Huang (@Astrochieh) May 19, 2016
3/3 like that. I've been in tough spots growing up and I realize extending a hand when someone is down is what makes us human.

— Chieh Huang (@Astrochieh) May 19, 2016
In a company-wide meeting, Huang announced that the offer would be extended to all of Boxed's 122 full-time employees from its fulfillment centers in New Jersey, Atlanta, Las Vegas and Dallas.
It also applies to corporate and support staff in New York City and San Mateo.
With a survey quoting the average wedding cost in 2015 at $32,641, multiplied by the number of full-time employees at Boxed —122— Huang has essentially agreed to donate $3,982,202 to his employees, in the event they all got married.
Huang isn't a stranger to offering his employees pricey incentives. In 2015, he informed his staff that Boxed would pay for the college tuition of any child whose parent is a full-time employee of the company.
"I realized that I'm nothing without these folks (my employees) and I want to give back to them," Huang said in an interview with CNBC.
Contact Caitlin Lilly at clilly@reviewjournal.com. Follow @caitielilly_ on Twitter.