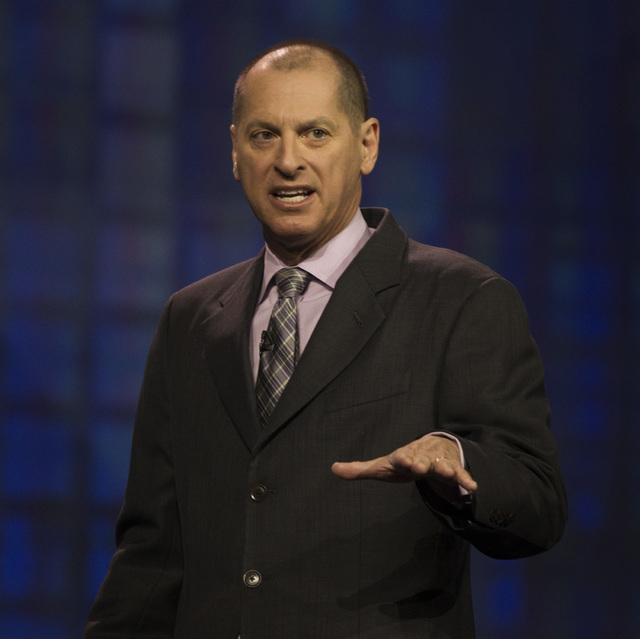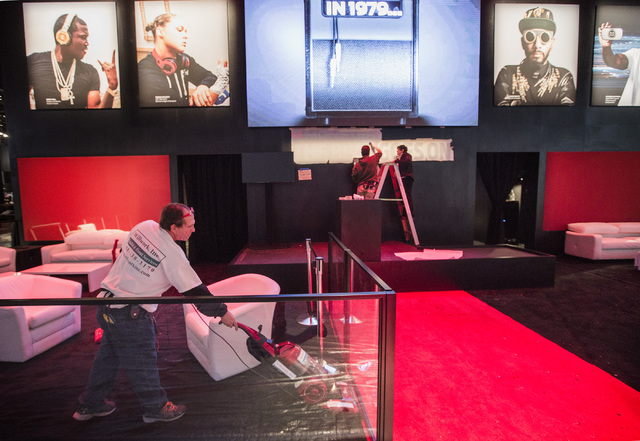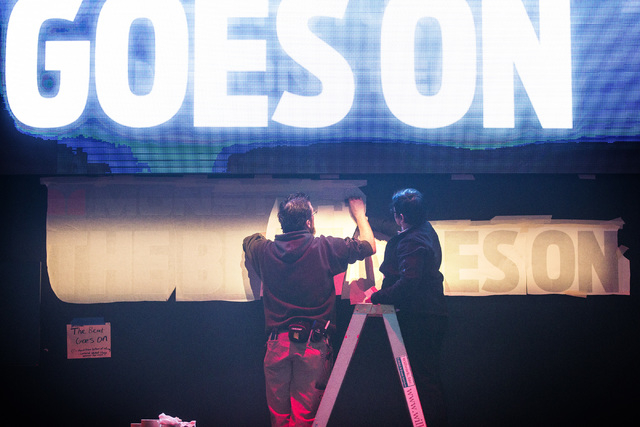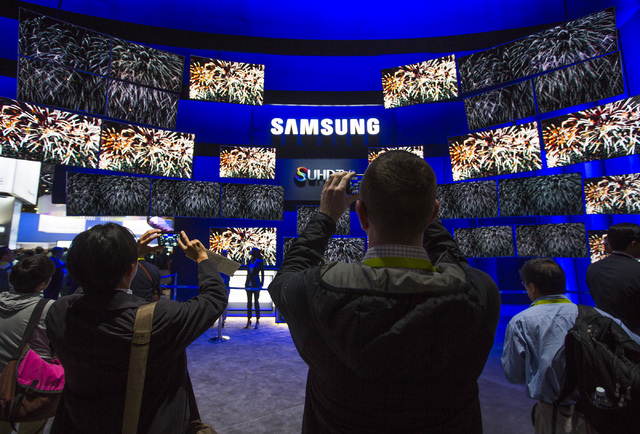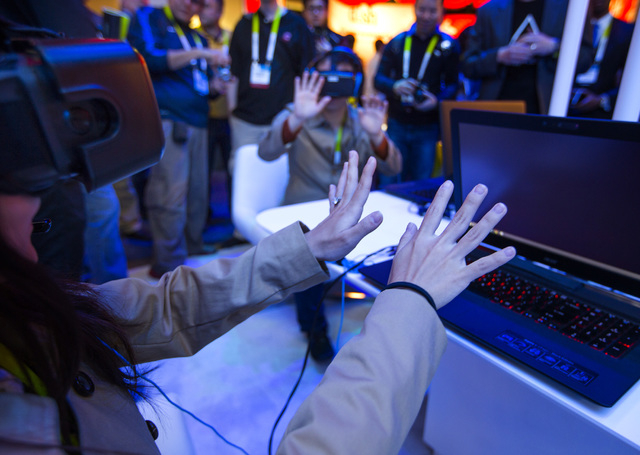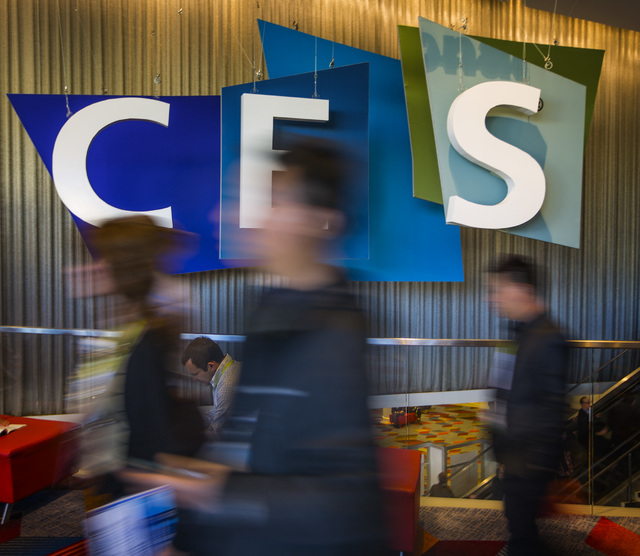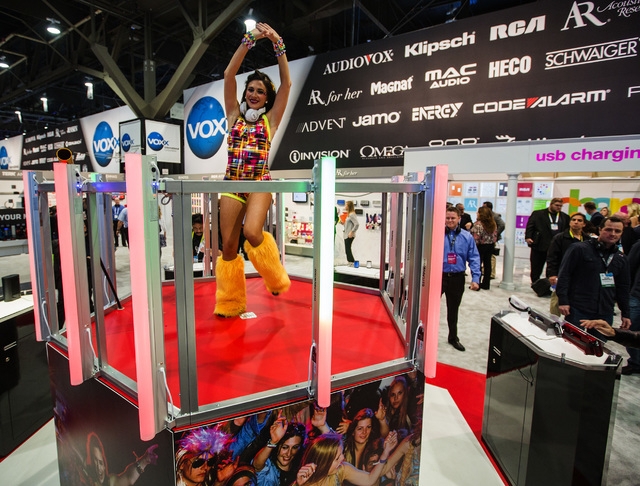 Throngs of tech-savvy buyers and sellers flooded convention center halls across Las Vegas on Tuesday, peddling or seeking the next big gizmo that could change the lives of consumers worldwide.
Consumer Electronics Association President and CEO Gary Shapiro welcomed more than 160,000 people to the International CES, a four-day trade show that is all about gadgets big and small.
More than 3,600 companies are exhibiting on 2.2 million square feet in venues across the city.
A quarter of the delegates attending the show are from foreign countries. The Consumer Electronics Association also is trying to strengthen its international reach with CES Asia, a show scheduled in May in Shanghai.
In Shapiro's opening state of the industry speech Tuesday morning, he marveled at the innovations in wearable technology, an industry that is expected to expand sales by 108 percent this year. He also praised the 10 car companies exhibiting at the show that are introducing technology to improve mobility and reduce car crash deaths and injuries. He said 50 new products on display at this year's show focus on reducing car accidents.
Shapiro also took a moment to tweak lawmakers who unwittingly block innovation, alluding to CES participants' inability to use Uber, the ride-sharing company that is a member of Shapiro's association.
The emergence of driverless cars has been the biggest wow of CES 2015 so far, but Shapiro said there are innovations in the use of sensors and wireless communications that will be life-changing.
Shapiro introduced author Shawn Dubravac, who described the coming use of "digitization, sensorization and connectivity" among common household fixtures.
Dubravac suggested that chairs or beds with specialized sensors would be able to detect health risks among their users. Connected with wearable technology that could measure exercise and exertion, reports can be generated that could determine the probability of an individual facing risk and recommendations to mitigate potential health problems.
Sensors within refrigerators or cabinets can help consumers determine whether they're low on certain groceries. Cameras or sensors could be accessed remotely with smartphones while a consumer is at a store to help inform buying decisions.
But purchasing options will change, Shapiro said.
"Today, you can go to the store and buy something or go online and buy it and have it delivered by someone in a car or truck," he said. "Today, innovators are looking at other ways to make purchases and have them delivered."
Shapiro said two other delivery methods involve autonomous vehicles. A consumer could dispatch a driverless car on a planned program to take delivery of products. He also said innovators are working with unmanned aerial vehicles — drones — to deliver products, particularly to remote areas. Someday, drones may be used to find people or drop medical supplies to stranded people, he said.
Shapiro acknowledged that CES has become a forum to debate technology-use issues. He said his association is working with the Federal Aviation Administration to develop procedures for the safe usage of unmanned aerial vehicles — a process underway in Nevada, one of the nation's six test sites for drones.
But he added that innovative technology can be blocked without innovative thinking about laws.
"You know, you can't use Uber in Las Vegas because of some rather difficult laws we're trying to change here," he said.
He didn't elaborate further, but the message was clear: the Consumer Electronics Association will back the company in its efforts to change ground transportation legislation in Nevada.
Uber officials were scheduled to participate in a panel on disruptive technology later Tuesday.
Contact reporter Richard N. Velotta at rvelotta@reviewjournal.com or 702-477-3893. Find him on Twitter: @RickVelotta
RELATED:
Tips to avoid CES's annual traffic jam in Las Vegas