CG Technology, Nevada gaming regulators tentatively settle complaint
January 7, 2014 - 6:07 pm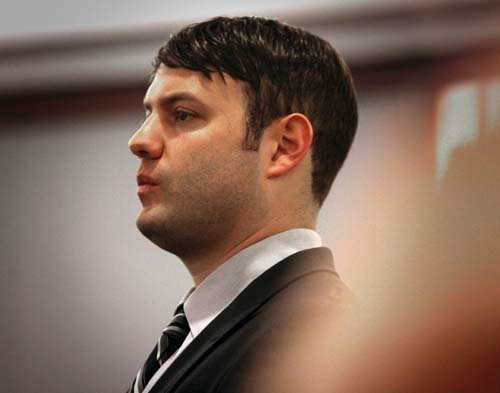 CG Technology, formerly Cantor Gaming, and the Nevada Gaming Control Board have reached a tentative settlement over allegations the bookmaker was careless in its oversight of employees, including former director of risk management and vice president Michael Colbert.
In September, Colbert pleaded guilty to a single felony charge of conspiracy in connection with his participation in a nationwide illegal bookmaking ring. His sentencing is pending.
Messages left with Colbert on Tuesday were not returned.
Colbert entered his plea in federal court in New York after felony charges filed by the Queens County, N.Y., district attorney were dismissed and his case was referred to the U.S. Attorney's office.
The settlement was announced late Monday shortly after an 18-count complaint was filed by gaming regulators.
The complaint, which also alleges the company kept inadequate records, was released hours after Cantor Gaming issued a statement announcing its new name as CG Technology.
"I can confirm we've had long negotiations over the weekend," Gaming Control Board Chairman A.G. Burnett said. "We think we have come to some terms agreeable to both sides to resolve the matter."
The Nevada Gaming Control Board, followed by the five-member Nevada Gaming Commission, must approve the settlement.
As of Tuesday, no hearing on the CG Technology complaint had been scheduled.
"The company conducted its own extensive internal analysis of Colbert's actions and of the company's systems, operations, and procedures, and has implemented additional industry-leading compliance processes," CG Technology said in a statement.
The 35-page complaint determined that Lee Amaitis, president and CEO of then-Cantor Gaming in Las Vegas, and other officials should have known about Colbert's illegal activities and taken steps to prevent them.
"The failure to supervise Michael Lloyd Colbert sufficiently to prevent his illegal gambling activities made in significant part possible by his position with Cantor Gaming is a violation of Nevada (gaming regulations)," the complaint said
Colbert conducted his "illegal gambling activities" through the use of his position, the complaint said.
CG Technology expects to "finalize this matter with the board soon."
"Matters in the complaint stem from the illegal activity of a former employee," the company said in a statement emailed Monday.
The board's investigation began shortly after the October 2012 indictment of Colbert. Financial terms of the settlement have not been disclosed.
The other violations stemming from the illegal betting ring relate to CG Technology accepting wagers from "messenger bettors" at its race and sports books. Colbert worked at CG Technology's race and sports book at the M Resort.
Paul Sexton, Robert Drexler and Thomas Ludford were messenger bettors for "high-volume wagerer" Gadoon Kyrollos. The complaint alleges Kyrollos employed them to place bets for him with CG Technology.
Sexton placed some 4,464 wagers with CG Technology from July 2011 through Oct. 24, 2012 for a total of $22 million. Sexton has pleaded guilty to fourth-degree money laundering and has forfeited $600,000, according to the complaint.
Drexler placed approximately 1,612 wagers valued at $7.9 million, while Ludford made 900 wagers for $4.4 million. The complaint contends CG Technology should have known they were messenger bettors on behalf of Kyrollos.
The complaint also includes violations of state gaming regulations involving record-keeping. Gaming regulators said eight of 19 account wagering applications requested by the board's audit division were missing.
The bookmaker also did not list Pascal Bartoli, supervisor at M Resort, and Michael Miller, book supervisor at M Resort, on the key employee report submitted to gaming regulators.
The complaint also alleges that on Oct. 1, 2010, Nicolas Jordan, a sports book writer, wrote 13 parimutuel tickets for himself while on duty at Cantor's book at the M Resort, and Ryan Munoz, cashed a winning money line ticket on Oct. 7, 2010, on the Texas Rangers while on duty at the M Resort.
Contact reporter Chris Sieroty at csieroty@reviewjournal.com or 702-477-3893. Follow @sierotyfeatures on Twitter. Writer Howard Stutz contributed to this report.