Chick-fil-A's northwestern Las Vegas store opening soon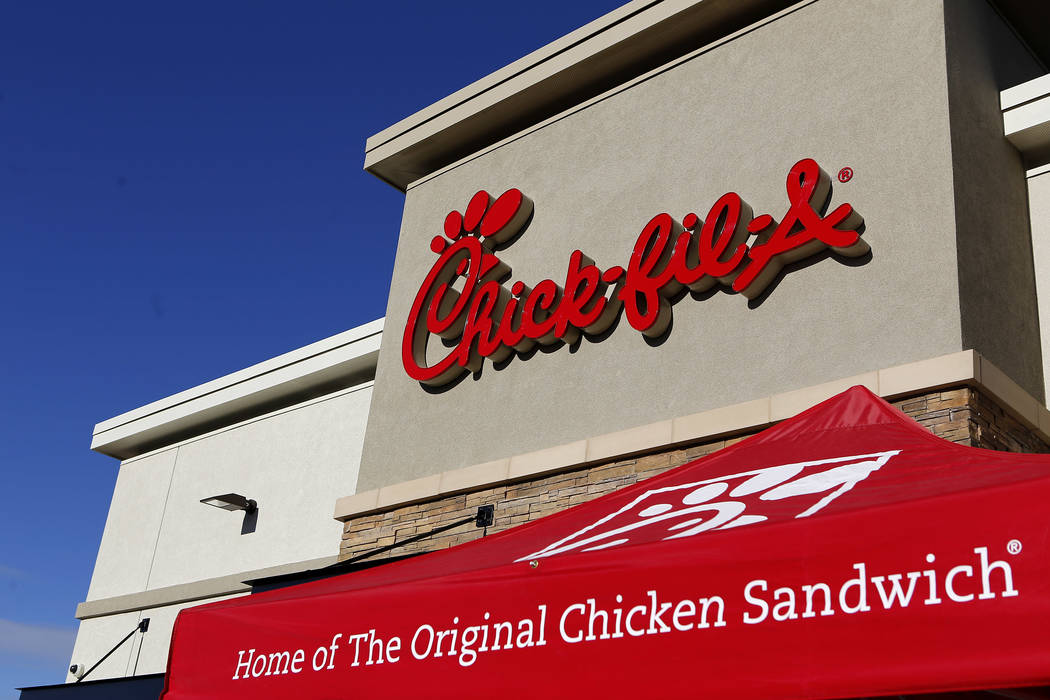 Chicken restaurant chain Chick-fil-A will open a fourth location in the Las Vegas area, this one in the northwestern valley.
The restaurant will open Nov. 29 near the intersection of Rainbow and Lake Mead boulevards.
The restaurant will employ about 100 employees, a mix of full time and part time, according to a statement Friday.
It will be open from 6 a.m. to 10 p.m., Monday through Saturday.
Contact Wade Tyler Millward at 702-383-4602 or wmillward@reviewjournal.com. Follow @wademillward on Twitter.