Clearinghouse CDFI wants to become investor for Nevada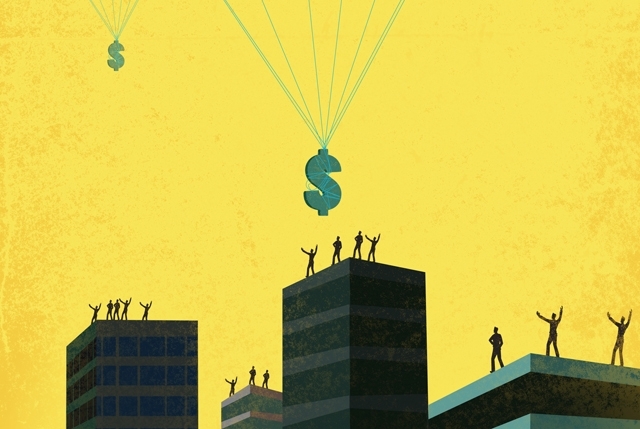 Nevada is expected to benefit economically from its first New Markets Tax Credit allocation. Clearinghouse CDFI, a Lake Forest, Calif.–based financial institution with an office in Las Vegas, recently received an $80 million allocation.
Clearinghouse CDFI will spend $34 million in tax credits on large-scale, job-creating projects, the company said. The U.S. Department of Treasury NMTC program is designed to provide federal tax benefit for corporations investing in low-income and distressed communities.
"We're looking at projects that create jobs and bring needed services to Nevada's low-income communities," said Doug Bystry, president and CEO of Clearinghouse CDFI. "This award will allow (us) to finance innovative projects that attract additional investment capital to these distressed areas."
Clearinghouse CDFI expanded into Nevada in 2012. The company has already funded $16 million in new loans to support a number of projects statewide.
Brian Maddox, director of Nevada operations with Clearinghouse CFDI, said those projects include funding Boulder City Hospital, which is under construction, as well as 66 affordable housing units in Reno, and a culinary training academy in Las Vegas.
"Strong communities are made with strong investments," Maddox said. "We believe the NMTCs will measurably impact Nevada's efforts toward economic recovery. Clearinghouse CDFI is here to provide the investment vehicle and to do the heavy lifting to help strengthen Nevada."
Royal Business Bank and Charles Schwab Bank are among the Clearinghouse CDFI Nevada investors. Since the for-profit lender entered Nevada in March 2012, more than 120 jobs and 109 units of affordable housing have been created.
Clearinghouse CDFI is certified by the U.S. Department of Treasury. The company has funded more than $850 million in affordable housing and community development loans in California.
Contact reporter Chris Sieroty at
csieroty@reviewjournal.com or 702-477-3893.
Follow @sierotyfeatures on Twitter.